$19.99
AUD
Category: Young Adult Non-Fiction
'There are many Australian stories, and mine is just one about what happened to me and other First Peoples of this country. It's important for me to tell my story - because it's not just part of my healing but of this country's as well. We all have a story and as you read this book I would like you to t hink of your own story, what that means and who is also a part of your story.' In his inspirational, highly acclaimed memoir - and including reflectionsfrom First Nations Elders and young people - Archie Roach tells the story of his life and his music. Only two when he was forcibly removed from his family, and brought up by a series of foster parents until his early teens, Archie's world imploded when he received a letter that spoke of a life he had no memory of. It took him almost a lifetime to find out who he really was. Tell Me Why is an unforgettable story of resilience, strength of spirit and hope. ...Show more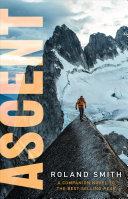 $19.99
AUD
Category: Young Adult Non-Fiction | Series: A\Peak Marcello Adventure Ser.
Peak Marcello goes to Mayanmar to climb one of the most isolated mountains in the world in this thrilling new novel from bestselling author Roland Smith. After conquering the mountains in Afghanistan, Peak Marcello goes to Myanmar, a country that has been in the grips of a brutal military regime for mor e than fifty years, to visit Alessia. When he's invited to climb Hkakabo Razi, one of the most isolated mountains in the world, Peak can't pass up the opportunity. But getting to the mountain will involve a four-week trek through tropical rainforests rife with hazard - from venomous reptiles and leeches to corrupt police and military. In the end, summiting Hkakabo Razi may be the easiest thing Peak does. AGES: 12 plus AUTHOR: Roland Smith is a former zookeeper and leading expert on red wolves as well as an author. ...Show more
$19.99
AUD
Category: Young Adult Non-Fiction
Write fearlessly. Write what is true and real to you. Bestselling, award-winning author Angie Thomas brings her talents to this essential creative writing journal. From initial idea to finished draft, Angie shares her thoughts, advice and best practices on developing a true-to-you writing project. Packe d full of step-by-step tips, writing prompts and exercises for:· Discovering story ideas · Creating memorable characters · Realizing your setting · Shaping your story · Getting feedback from others · And more! With 24 illustrated inspirational quotes from Angie's acclaimed novels The Hate U Give and On the Come Up, and plenty of blank pages for your own words, Find Your Voice will ignite your creativity and help you bring your own unique stories to life. A must-have for aspiring writers and Angie fans. ...Show more
$16.99
AUD
Category: Young Adult Non-Fiction
The most authoritative book yet about climate change for teenagers, written by internationally bestselling expert Naomi Klein. Warming seas. Superstorms. Fires in the Amazon. The effects of climate change are all around us. Reforestation. School-strikes for climate change. Young people are saving the wo rld and you can join them because you deserve better. Are you ready to change everything? Forget everything you think you know about climate change. This book explains why the planet desperately needs our help and how you can use your power to change the world through climate activism. Klein presents her urgent message about saving the environment by asking three simple questions: Where are we? How did we get here? What happens next? From the Great Barrier Reef to Hurricane Katrina to school environmental policies to Greta Thunberg - climate change impacts every aspect of the world you live in and you have the power to lead the way by enacting change. Internationally bestselling author of The Shock Doctrine, Naomi Klein, with award-winning children's science writer Rebecca Stefoff, gives a powerful picture of why and how the planet is changing, providing effective tools for action so that YOU really can make a difference. Includes notes on the COVID-19 pandemic, 2020, and how you can get involved to make the world a safer and better place. ...Show more
$29.99
AUD
Category: Young Adult Non-Fiction
"This is a gem of a book. The Greatfulness Guide gently teaches our kids the remarkable super power of gratitude by helping them see their life through a different lens: one of thankfulness." Rebecca Sparrow- Columnist, Speaker and Author. If life is a journey, then this book is an unmissable stop alo ng the way. An essential read for every child before they hit their teenage years, The Greatfulness Guide is a practical and interactive resource that sets the foundations for strong mental health and positive, resilient thinking. This entertaining guidebook provides a map that teaches children step-by-step how to use their minds to care for themselves in times of stress or worry, and to truly flourish. Packed with fun, engaging activities and real life examples from Novak Djokovic, Mel Robbins, Andy McCann, Isaiah Dawe and many others, The Greatfulness Guide teaches young people HOW to think, not WHAT to think, giving them the power, the self-belief, and the tools to bounce back from life's challenges. The Greatfulness Guide is based on the Greatfulness wellbeing programwhich has been taught to thousands of school children aged 8-13, reviewed by Australian Government mental health initiatives and endorsed by education standard authorities.   ...Show more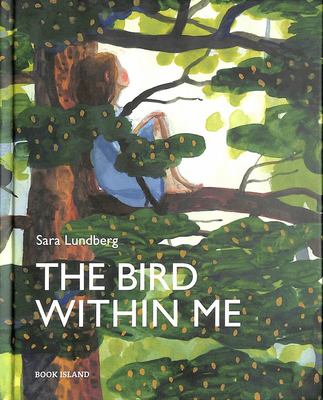 $24.99
AUD
Category: Young Adult Non-Fiction
Berta is a young girl with an artistic soul growing up on a farm in the Swedish countryside at the beginning of the 20th century. Her father doesn't understand her and her mother is dying. But Berta longs to be an artist and can't stay on the farm forever.Based on the life of Swedish artist Berta Hansso n, this is the story of a young woman with the bravery to live her own truth and follow her own path, despite the protests of her father and society at the time.A universal story of longing and imagination, the perfect refrain for a young rebel.AWARDS FOR THE SWEDISH EDITIONWinner of the August Prize 2017The Snowball Award (Sweden): Best Swedish picture book of the year (2017)White Ravens Award: White Raven 2018 / Internationale Jugendbibliothek, MünchenWinner of Svensk Bokkonst 2017 (Swedish Book Design 2017) ...Show more
$29.99
AUD
Category: Young Adult Non-Fiction
What's important is our story, our whole story, including those moments when we feel a little vulnerable . . . Michelle Robinson started life sharing a bedroom with her older brother Craig, in their family's upstairs apartment in her great-aunt's house. Her parents, Fraser and Marian, poured their love and energy into their children. She would go on to become Michelle Obama, the inspirational First Lady of the United States of America.Now adapted for younger readers, with new photographs and a new introduction from Michelle Obama herself, this memoir tells a very personal, and completely inspiring, story of how, through hard work and determination, the girl from the South Side of Chicago built an extraordinary life. A tale of ups and downs, triumphs and failures, this is an incredibly honest account. It'll take you from the early years - first kiss, first school, first love - to the wonders of the White House, and the moment Mrs Obama shook hands with the Queen of England.A book to read, share, and talk about with the adults in your life, this is a call to action and compassion, and hope for change in uncertain times, and in a scary world.You'll be inspired to help others, and understand that no one is perfect. Just like Michelle Obama, you too are finding out exactly who you want to be (and, actually, so are the adults in your life).Above all, it is a book to make you think- who are you, and what do you want to become? ...Show more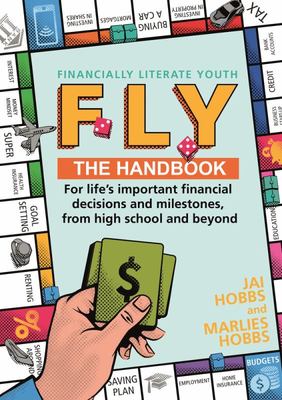 $29.99
AUD
Category: Young Adult Non-Fiction
FLY- Financially Literate Youth is the perfect handbook for every young person who wants to be armed with the financial knowledge and confidence to set themselves up for success as they chart the course of their life. Whether they are contemplating leaving the nest or are already beginning to spread the ir wings, this convenient and credible source will have them prepared for all of life's milestones, as well as those times when things get rocky or uncertain. And what an uncertain world they're flying into - but with the right guidance they'll be prepared to overcome any obstacle and seize every opportunity! From the basics of opening a bank account, living within a budget and understanding debt to saving for those first big-ticket items, starting a job or striking out into the property market, FLY- Financially Literate Youth is the go-to reference guide for every situation life throws up. It also includes an inspirational chapter on mindset and goal-setting, finishing with the Top Ten Tips You Need to Succeed, including, 'Find Your Tribe', 'If You Don't Know, Ask', 'Be Patient, Be Opportunistic' and, of course, 'Spread Your Wings and FLY!' ...Show more
$27.99
AUD
Category: Young Adult Non-Fiction
You don't need to be an adult to break news and change the world. You can start your career as a young reporter right now. In Kid Reporter you'll learn how to: * research, investigate and interview * write, produce, photograph and record * fact-check and edit * start a school newspaper, create a TV-styl e news show, or a current affairs website or podcast. Kid Reporter will also help you navigate the daily deluge of media, information and 'fake news' and grasp the tools to become a responsible creator yourself. Packed with inspiring stories from young people who've already started their reporting careers, and tips from some of Australia's and the world's leading journalism experts, this fun, easy-to-use guide gives kids the scoop on how to become a junior journalist. ...Show more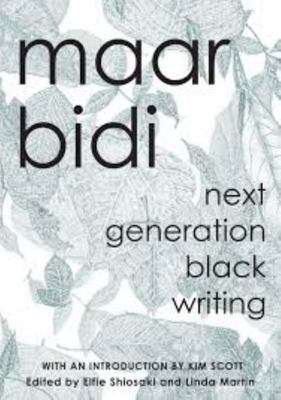 $24.99
AUD
Category: Young Adult Non-Fiction
In this beautifully crafted, evocative and poignant anthology of prose and fiction, a diverse group of young black writers are encouraged to find strength in their voices and what is important to them. maar bidi is a journey into what it is to be young, a person of colour and a minority in divergent and conflicting worlds. All talk to what is meaningful to them, whilst connecting the old and the new, the ancient and the contemporary in a variety of ways. These young essayists, critics, novelists, poets, authors shake down words and works to find styles, forms and meanings that have influenced them and all their writings. These pieces are snapshots of peoples, places and perception. 'Each writer is telling an individual story but if you map them they are telling a story of young black Australia – and that makes it profound – because unlike other writers, Indigenous writers speak of country and kin. What does it mean for us when young Indigenous people find their voice in writing?' — Elfie Shiosaki, Editor ...Show more
$17.99
AUD
Category: Young Adult Non-Fiction
When Cathy Freeman won gold at the Sydney Olympics, she became a champion, everyone loved her and everyone knew her. But she wasn't always famous. Ages 9+.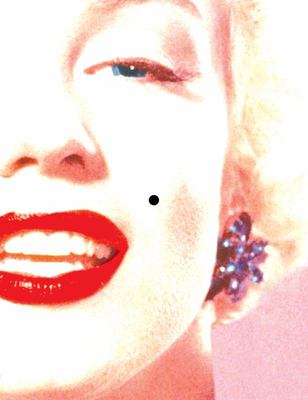 Beauty Mark
by Carole Boston Weatherford
$34.99
AUD
Category: Young Adult Non-Fiction
In a powerful novel in verse, an award-winning author offers an eye-opening look at the life of Marilyn Monroe. From the day she was born into a troubled home to her reigning days as a Hollywood icon, Marilyn Monroe (n e Norma Jeane Mortenson) lived a life that was often defined by others. Here, in a l uminous poetic narrative, acclaimed author Carole Boston Weatherford tells Marilyn's story in a way that restores her voice to its rightful place: center stage. Revisiting Marilyn's often traumatic early life--foster homes, loneliness, sexual abuse, teen marriage--through a hard-won, meteoric rise to stardom that brought with it exploitation, pill dependency, and depression, the lyrical narrative continues through Marilyn's famous performance at JFK's birthday party, three months before her death. In a story at once riveting, moving, and unflinching, Carole Boston Weatherford tells a tale of extraordinary pain and moments of unexpected grace, gumption, and perseverance, as well as the inexorable power of pursuing one's dreams. A beautifully designed volume. ...Show more