$19.99
AUD
Category: True Crime
THE GLOBAL BESTSELLER - REVISITED AND REVISED Soon to be the subject of a major TV series Charles Sobhraj remains one of the world's great con men, and as a serial killer, the story of his life and capture endures as legend. Born in Vietnam to a Vietnamese mother and Indian father, Sobhraj grew up wit h a fluid sense of identity, moving to France before being imprisoned and stripped of his multiple nationalities. Driven to floating from country to country, continent to continent, he became the consummate con artist, stealing passports, smuggling drugs and guns across Asia, busting out of prisons and robbing wealthy associates. But as his situation grew more perilous he turned to murder, preying on Western tourists dropping out across the 1970s hippie route, leaving a trail of dead bodies and gruesome crime scenes in his wake. First published in 1979, but updated here to include new material, On the Trail of the Serpent draws its readers into the story of Sobhraj's life as told exclusively to journalists Richard Neville and Julie Clarke. Blurring the boundaries between true crime and novelisation, this remains the definitive book about Sobhraj - a riveting tale of sex, drugs, adventure and murder. ...Show more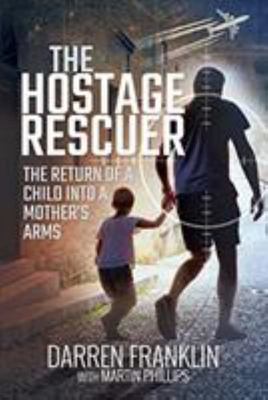 $59.99
AUD
Category: True Crime
This is the thrilling true story of the recovery of an abducted child against the odds.Two close encounters with death convince the author, Darren, that his career in the sometimes murky world of global private security is not the healthiest. Meanwhile Scottish nurse Diane is on a life-changing route of her own after a Shirley Valentine-style romance on a Greek holiday island. While she moves to Australia to marry her Greek lover and to start a family, Darren escapes a contract on his life and teams up with a former British special forces operative to get into the business of rescuing abducted children. Darren's and Diane's paths cross when Diane's marriage breaks down, her ex abducts their four-year-old son Theo back to the Greek islands and, when all attempts to get her son back via the courts have failed, Darren's company is called in to carry out a daring snatch raid. As Diane waits anxiously in the wings, Darren and his small team must contend with hostile locals, double-crossing police and dubious legal contacts to conduct surveillance on their target, formulate a plan and grab the boy before making their hazardous escape. They can trust no-one. A whole island community is ranged against them, they have their suspicions about their own lawyer and the charity go-between who completes their team is actively leaking details of their plans, putting the entire mission, and possibly their lives, in danger. Set against an all-too-real epidemic of parental abductions, and a background of frequent failed recovery attempts, the action swings from Britain to South America to Australia, to the USA and the Greek Islands on a roller-coaster of drama and emotion from start to finish. ...Show more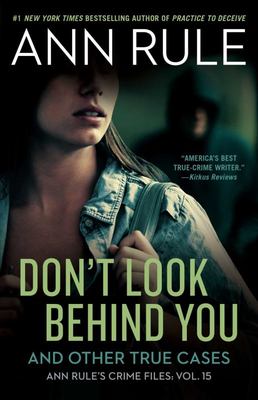 $27.99
AUD
Category: True Crime
The bestselling author and true crime master Ann Rule presents her fifteenth volume of the acclaimed Crime Files series focusing on disturbing stories of people in danger,. Walking home on a dark night, you hear footsteps coming up behind you. As they get closer, your heart pounds harder. Is it a dange rous stranger or someone you know and trust? The answer is as simple as turning around, but don't look behind you...run. With her signature in-depth research and compelling writing, Ann Rule chronicles fateful encounters with the secret predators hiding in plain sight. First in line is a stunning case that spanned thirty years and took one determined detective to four states--ending, finally, in Alaska--where he unraveled not one but two murders. A second case appears to begin and end with the hunt for the Green River Killer, focusing on a Washington State man who was once cleared as a suspect in that deadly chain of homicides. In another true story, a petite woman went to a tavern, looking only for conversation and fun. Instead, she met violent death in the form of a seven-foot tall man who had seemed shy and harmless. You'll feel a chill as you uncover these and numerous other cases of unfortunate victims who made one tragic mistake: trusting the wrong person--even someone they thought they knew. ...Show more
Barrenjoey Road
by Ruby Jones; Neil Mercer (As told to)
$34.99
AUD
Category: True Crime
A gripping expose of a notorious cold case 1978. An idyllic beachside community. A series of abductions and rapes. So what happened to Trudie Adams? The disappearance of 18-year-old Trudie Adams while hitchhiking home on Sydney's northern beaches in 1978 left her family and community devastated. When police began to investigate, the dark underbelly of the so-called 'insular peninsula' was exposed, where surfers ran drugs home from Bali, teenagers hitchhiked everywhere due to the lack of public transport, gangs of men prowled the beaches and the roads, and predators abducted and raped countless young women, crimes rarely reported or investigated. Inspired by the award-winning #1 podcast and ABC TV series and containing new revelations never previously revealed, Barrenjoey Road is the gripping expose of why the case was never solved. It takes us all the way to the top, from a criminal perpetrator with a lifelong record and links to organised crime who was never formally accused, to police corruption at the highest level. ...Show more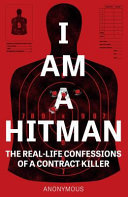 $24.99
AUD
Category: True Crime
The unbelievable account of life as a hitman from a man who has been doing it for decades. Hitmen commit heinous crimes virtually every day of the week and, in most instances, we don't even realise. I've been a killer for hire for more than twenty years now, but life as a fulltime professional assassi n has never been easy. There have been close calls, failed attempts and a lot of looking over my shoulder. And now, I've decided to come clean and seek atonement for my life as a murderer and one of the most covertly dangerous men alive. This is an account of a life lived between our world and a shadowy underworld of criminals... a life lived under the radar of the law... a life lived in death. This is the story of my life as a hitman. ...Show more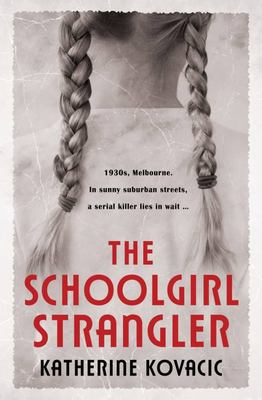 $32.99
AUD
Category: True Crime
The shocking true story of a serial killer in 1930s Melbourne.  
$32.99
AUD
Category: True Crime
John Killick fed his gambling addiction by robbing banks in the 1960s, 1970s and 1980s, but this career criminal entered a new phase when he met Russian immigrant Lucy Dudko at a party in 1995. When a warrant was issued in Queensland for his arrest on old charges, Killick and Dudko went on the run which ended in his capture after a failed bank robbery in Bowral, NSW in January 1999.In one of the most audacious prison breaks in Australian history, Killick was broken out of Sydney's Silverwater prison after Dudko commandeered a scenic helicopter flight at gunpoint. Australia's 'Bonnie and Clyde' spent another 45 days on the run before recaptured . Killick was sentenced to 14 years' jail; Dudko got 8 years. After he was released in 2015, the pair meet up again but are they the same people Is the magic still there ...Show more
$19.99
AUD
Category: True Crime | Series: Murder Is Forever Ser.
The world's bestselling thriller writer, James Patterson, is partnering with Discovery ID again to develop all-new true crime stories where murder isn't always the worst thing that can happen to you. MURDER OF INNOCENCE (with Max DiLallo) It's impossible to resist Andrew Luster. He's rich, charming, g ood-looking, and dozens of women have fallen under his spell. But there's a very dark, very dangerous side to his womanising. And it'll take a global manhunt to put him behind bars. A MURDEROUS AFFAIR (with Andrew Bourelle) Mark Putnam is a rookie FBI agent given his first assignment in a remote part of Kentucky. When female informant Susan Smith helps him make a big break in an important case, rumours begin circulating about an affair and a pregnancy. Then Susan suddenly disappears . . . ...Show more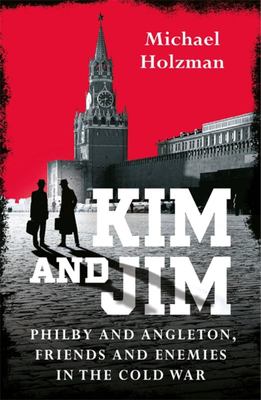 $32.99
AUD
Category: True Crime
Kim Philby's life and career has inspired an entire literary genre: the spy novel of betrayal. He was one of the leaders of the British counter-intelligence efforts, first against the Nazis, then against the Soviet Union. He was also the KGB's most valuable double-agent, so highly regarded that today hi s image is on the postage stamps of the Russian Federation. Philby was the mentor of James Jesus Angleton, one of the central figures in the early years of the CIA who became the long-serving chief of the counter-intelligence staff of the Agency. James Angleton and Kim Philby were friends for six years, or so Angleton thought. They were then enemies for the rest of their lives. This is the story of their intertwined careers and a betrayal that would have dramatic and irrevocable effects on the Cold War and US-Soviet relations. Featuring vivid locations in London, Washington DC, Rome and Istanbul, KIM AND JIM anatomises one of the most important and flawed personal relationships in modern history. ...Show more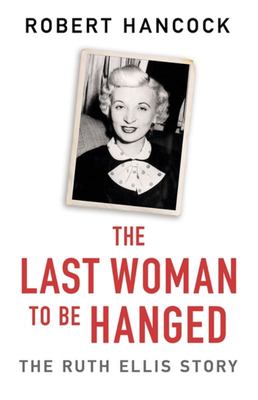 $24.99
AUD
Category: True Crime
On the eve of her hanging, Ruth Ellis wrote to a friend: 'I must close now but remember I am quite happy with the verdict, but not the way the story was told, there is so much that people don't know.' Ruth Ellis was the last woman to be hanged in Britain. This is her story. In July 1955 Ruth Ellis was sentenced to death for the shooting of her lover, motor-racing driver David Blakely. Barely three months later she was executed at Holloway prison. In this book, Robert Hancock sets the record straight. Using official documents including the transcript of her trial at the Old Bailey, he unlocks the full, secret background to the story of the last woman to be hanged in Britain. Meticulous and fair in its analysis, The Last Woman to be Hanged is an absorbing portrait of the tragic life of a young woman, a vivid snapshot of an era and a gripping account of a notorious case that shocked the nation. ...Show more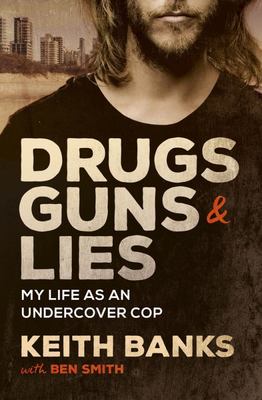 $29.99
AUD
Category: True Crime
'Banks has told his story in a raw and honest autobiography. It is the best true crime book published in Australia in a decade.' -John Silvester, Crime Reporter for The Age Undercover was like guerrilla warfare; to understand your enemy, you had to walk amongst them, to become them. The trick was to kee p an eye on that important line between who you were and who you were pretending to be. This is the true story of Keith Banks, one of Queensland's most decorated police officers, and his journey into the world of drugs as an undercover operative in the 1980s. In an era of corruption, often alone and with no backup, he and other undercover cops quickly learned to blend into the drug scene, smoking dope and drinking with targets, buying drugs and then having dealers arrested. Very quickly, the lines between his identity as a police officer and the life he pretended to be part of became blurred. This is a raw and confronting story of undercover cops who all became casualties of that era, some more than others, when not everyone with a badge could be trusted. ...Show more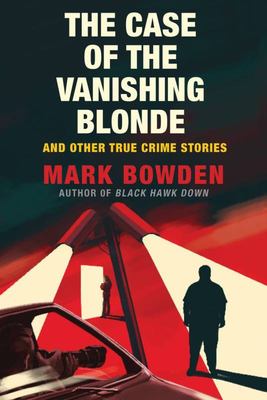 $29.99
AUD
Category: True Crime
From Mark Bowden, a 'master of narrative journalism' (New York Times), comes a true crime collection both deeply chilling and impossible to put down.