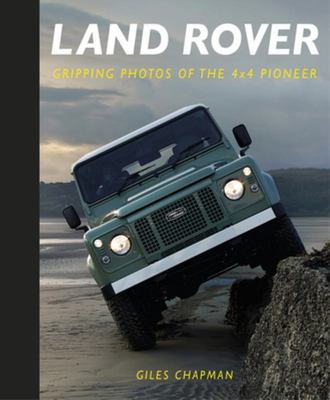 $49.99
AUD
Category: Transport
The original Land Rover evolved for almost seventy years, from the ground breaking Series I model in 1948 to the final Defender in 2016. Now there is a totally new Defender for the 2020s.Land Rover charts the history of the authentic bloodline in striking, carefully compiled and, in some instances, very rare photographs. It presents the memorable mileposts - and bizarre diversions - in an astonishingly long life. This is a rich visual tribute to the genius and guts of these legendary vehicles. ...Show more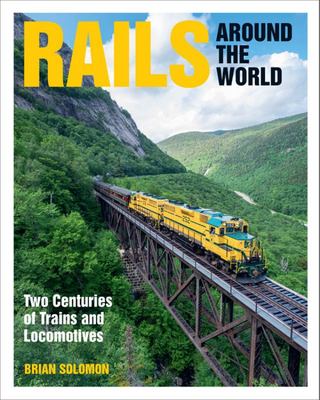 $59.99
AUD
Category: Transport
Rails Around the World is a visually glorious history depicting trains and locomotives at work in scenic locations throughout North America, Europe, and Asia.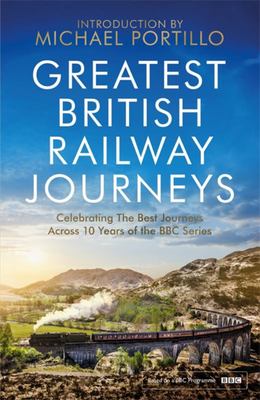 $45.00
AUD
Category: Transport
It is now over a decade since the much-loved Great British Railway Journeys series set off on its incredible run discovering the cultural, social and engineering landscape of the United Kingdom through the prism of George Bradshaw's Handbook to rail travel. Veteran politician and ex cabinet minister Mic hael Portillo has since presented eleven seasons of this ever-popular show on BBC Two, covering every part of the existing train network in Britain, as well as others that were closed as a result of the Beeching Report in 1963. Across a decade of these journeys, Portillo has celebrated how every corner of England, Scotland, Wales and Northern Ireland was opened up by the railway line as a result of the Industrial Revolution, thus giving fans a unique insight into our shared past of train travel since the Victorian era. With the anniversary, this new collection will celebrate Michael's top fifty journeys from the hundreds he has covered, adding more insight and analysis to some of the greatest railway lines, stations, bridges, viaducts and tunnels the Victorians built to create the world we now live in. From Paddington Station to the Clifton Suspension Bridge; the Southend Pier line to the milk wagons departing from Blake Hall Station. An unrivalled narrative to be treasured.Greatest British Railway Journeys is both a celebratory and charming ride through our country's beloved history - all from the unique position of a train seat. ...Show more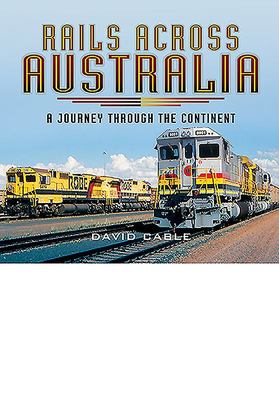 $75.00
AUD
Category: Transport
Rails Across Australia is an album of photographs taken by David Cable, a well-regarded British author of several albums of train pictures throughout the world. The photos were taken initially during the period between 1967 and 1973 when David lived in Adelaide, and then during several visits around the Commonwealth during the twenty-first century. The photos cover a wide variety of trains in the mainland states, from Queensland to the Pilbara region of Western Australia, and include pictures showing trains in the landscapes, as well as close-up photos of locomotives for the modelling enthusiasts. The well-known problems of different gauges originally established in the various states are illustrated by the individual classes designed for them, in addition to the newest designs for the standard gauge tracks now linking them. ...Show more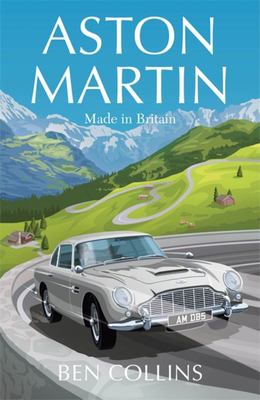 $32.99
AUD
Category: Transport | Series: Planet Omar Ser.
An extraordinary story of spies, lies and hard-driving genius, by the man who was The Stig Aston Martin's story is one of Survival, Ingenuity and Style. Beloved of engineers, speed freaks and spooks - both real and imagined - the car with the double-o prefix has blazed a trail to become one of the worl d's best-loved machines. Bestselling author, racer and stunt driver Ben Collins explores this magnificent machine from a unique perspective behind the wheel, carving through country lanes in his father's V8 Vantage, driving Aston Martins in four James Bond movies and competing against them in the legendary Le Mans 24-hour race. The company's first, wickedly fast models were forged at a time when Ferrari's premises at Maranello was nothing but a ploughed field - but this book celebrates a century of characters who created a legend: from the visionary pioneers Martin and Bamford to modern-day genius Adrian Newey; from a glamorous web of pre- and post-war spies and racing drivers, to the achingly beautiful David Brown models beloved of Bonds past and present. Aston Martin is the story of a triumph of innovation and design that has burned brightly from the Roaring 20s to the 2020s, a driver's love letter to the cars that never say die. ...Show more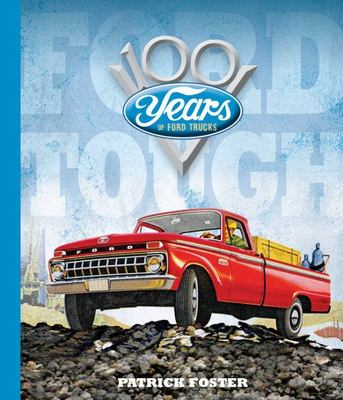 $35.00
AUD
Category: Transport
Get Ford's complete story in;Ford Tough: 100 Years of Ford Trucks and see why they've dominated the truck market, selling 1.5 million trucks every year in the US alone. In July 1917 Ford Motor Company introduced a one-ton chassis for commercial trucks, marking what many historians feel was its official entry into the dedicated truck business. Sure, after-market pickup beds could be added to a Model T car to convert it to a pickup, but with the debut of the rugged Model TT truck chassis, Ford was firmly in the truck market. Eight years later, Ford introduced its first factory-produced pickup, a sturdy half-ton job the public loved. During the century that has passed since that first Ford truck chassis, the F-series has become the best-selling truck in the world, and the best-selling vehicle of any type in America.Ford Tough: 100 Years of Ford Trucks tells the entire Ford truck story from the very beginning, when Ford got its start in truck production. This book provides the history of the wide array of models Ford has built over the past century, including the Model A roadster pick-up, stylish 81C pickups, legendary 1948 F-1, Bronco, Courier, Ranchero, and Econoline. ...Show more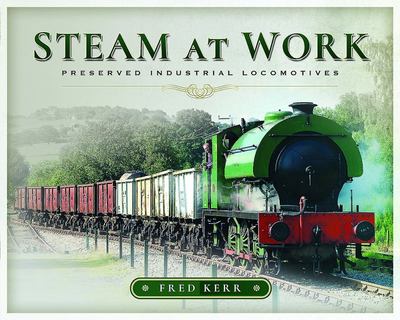 $44.99
AUD
Category: Transport
The author, Fred Kerr, was introduced to the world of industrial railways in 1956 when his parents moved from Edinburgh to Corby in Northamptonshire, where the local steelworks offered a mix of locomotives from several manufacturers. When steam traction finished on BR in August 1968, Fred's interest in railways continued with diesel and electric traction, whilst retaining a passing interest in industrial locomotives through his visits to the heritage lines which were initiated in the post-Beeching era. When the author converted to digital photography in 2001, he visited many heritage lines as he sought to gain experience in the digital world. When he looked back after a decade of digital photography, he noted that industrial locomotives were still at work on many heritage lines throughout the UK. He also noted that during the 1960s the effort to preserve main-line steam traction had overlooked the availability of industrial locomotives, leading to the scrapping of many locomotives with both a story to tell and an incomplete working life. The result is a book that pays tribute to industrial locomotives which are still at work by detailing the manufacturers of these work-horses and the locomotives which they built; identifying their working lives where possible; showing their entry into preservation and paying tribute to those heritage lines which appreciated the value of these unsung heroes of the Industrial Revolution by buying the 'scrap' locomotives then restoring them to working order. ...Show more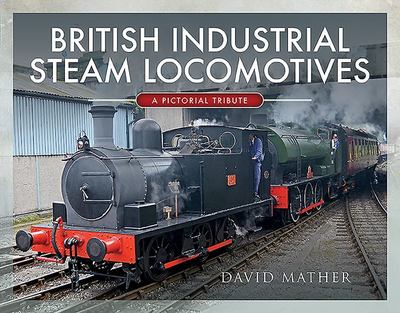 $75.00
AUD
Category: Transport
The first steam locomotives used on any British railway, worked in industry.The use of new and second hand former main line locomotives, was once a widespread aspect of the railways of Britain.This volume covers many of the once numerous manufacturers who constructed steam locomotives for industry and c ontractors from the 19th to the mid 20th centuries.David Mather has spent many years researching and collecting photographs across Britain, of most of the different locomotive types that once worked in industry.This book is designed to be both a record of these various manufacturers and a useful guide to those researching and modelling industrial steam. ...Show more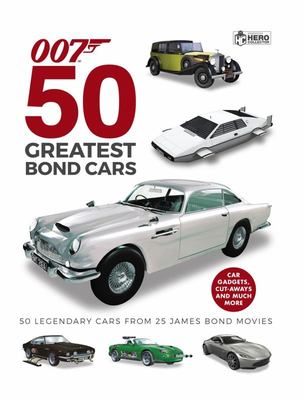 $34.99
AUD
Category: Transport
50 legendary cars from 25 movies! Includes the cars from the newest No Time to Die movie starring Daniel Craig and Rami Malek. The vehicles featured in this book were driven by - or pursued - the world's most celebrated spy. Stylish, fast, and specially equipped with state-of-the art gadgets, each is re ndered in full color showing the key features that set them among the world's greatest cars. With facts and figures plus their key scenes and stunts, these are the cars that made Bond movie history. The James Bond film series is one of the longest continually-running film series in history, having been in on-going production from 1962 to the present. In that time Eon Productions has produced 24 films, with the 25th - "No Time to Die" releasing Spring 2020. With a combined gross of over $7 billion to date, the films produced by Eon constitute the fifth-highest-grossing film series. Six actors have portrayed 007 in the series, the latest being Daniel Craig. ...Show more