$35.00
AUD
Category: Sustainability
 While most Australians live in capital cities, at one time or another we all covet the charm and slower pace of country living. But if a tree change isn't feasible for suburbanites, why not combine the best of both worlds at home? My Suburban Farm is a gorgeous guide to bringing the rustic romance, cra ft aesthetic and home-grown joy of rural life into your very own suburban nook.From the meditative delights of craft to the satisfaction of growing and cooking your veggies, this book celebrates everything handmade, home-grown and heart-warming. Ainslee Costa, creator of the popular My Suburban Farm Instagram account, shares her tips and tricks on everything from candle-making to pottery, hunting for vintage wares to keeping chickens. With My Suburban Farm you'll learn to bring the simple pleasures of the country into any space.   ...Show more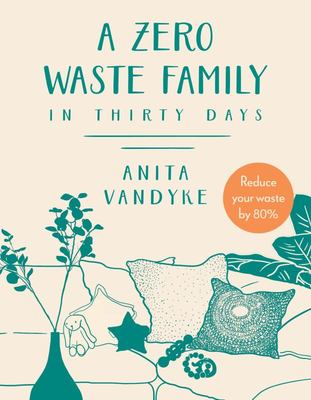 $19.99
AUD
Category: Sustainability
 Trying to live a zero waste life while simultaneously raising a family can feel almost impossible at times, but Anita Vandyke, bestselling author of A Zero Waste Life, is here to help. A Zero Waste Family is a gentle thirty-day guide highlighting the lessons Anita learned during her first year navigat ing motherhood, while also studying medicine and still trying to reduce her waste. Here she shares innovative ideas about how families can work together to decrease their household waste and make their lives easier, richer and more purposeful, and less full of clutter and distractions. As parents we are constantly juggling the needs of children, work, chores and money. This book is not designed to add to the guilt that we already feel. It's about showing how, by applying zero waste and minimalist principles, being an eco-parent doesn't have to be difficult, and that by making small changes as a family we can make a big difference to our world for our children and future generations.   ...Show more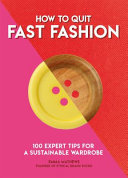 $19.99
AUD
Category: Sustainability | Series: How to Go... Ser.
The fashion industry produces more carbon emissions than international flights and maritime shipping combined, and is the second-largest consumer of the world's water supply - despite this, 85% of all textiles end up in the dump each year. If you are one of the rising numbers of concerned consumers who feel uneasy about their contribution to these figures, then How to Quit Fast Fashion is the essential guide to help you lessen your impact on our eco-system, whilst remaining fashionable and well-dressed. Across 100 step-by-step tips, this book will help you take action through easy to follow advice and practical ways to have a more sustainable style. From what the jargon on your clothes' labels really means and introductions to the world of rental fashion, to how to make your favourite clothes last longer, you'll be able to officially quit fast fashion. ...Show more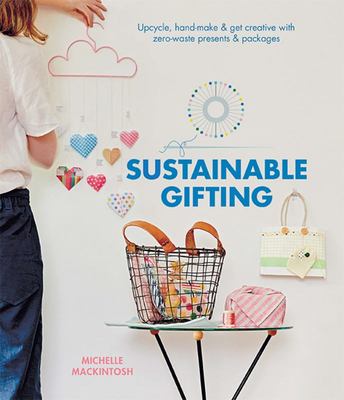 $24.99
AUD
Category: Sustainability
Michelle Mackintosh is on a mission to encourage people to reconnect with each other with thoughtful, creative and sustainable gifts. Put together with Michelle's beautiful aesthetic, Sustainable Gifting brings back the art of crafting packages with love and care.   Containing ideas for sustainable gift s like potted plants grown from seeds, baked goods, beautiful handmade journals and clever tote bags, this thoughtful guide to gifting also features self-made and recycled packaging ideas from delightful labels, string ties, wrapping paper, cards, origami boxes and reused containers.   With projects that are easy to achieve with step-by-step instructions and templates, Sustainable Gifting will inspire everyone to think sustainably about creating zero-waste gifts with love.   ...Show more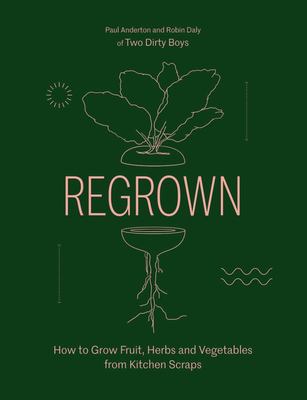 $32.99
AUD
Category: Sustainability
Regrown is a beginner's guide to growing fruit and vegetables from kitchen scraps. With a focus on repurposing produce found in any supermarket, it shows how to regenerate, propagate and give new life to cuttings otherwise bound for the waste bin. Ranging from fruits and herbs that will sprout in a matt er of days, to vegetables that will delight in later seasons, this easy-to-follow book includes everything from carrot tops and mushroom stalks to ginger, avocado and even pineapple. Paul and Robin guide budding gardeners through the process of reusing items to grow plants that are every bit as delicious as their first incarnations. What's more, all you need is a jar and a tapful of water, before letting nature do its thing. Grow delicious fruit and veg from your kitchen scraps on your windowsill. ...Show more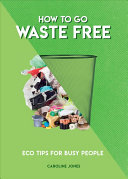 $19.99
AUD
Category: Sustainability | Series: How to Go... Ser.
How to Go Waste Free is the easy guide to chucking waste out of your life. 100 tips provide insight, practical advice and a painless approach to joining the zero-waste revolution. Every year, humankind dumps over 2 billion tons of waste. This either goes into landfill, is incinerated, or goes into our oceans - doing untold damage to the environment, wildlife and to our own bodies. What can we do, as individuals, to stem this tide of trash? The zero-waste movement was born of the goal of producing absolutely no waste that cannot be reused or composted, with even recyclable products being shunned if possible. How to adapt to living zero-waste involves some drastic changes in habit, but once you go waste-free, your lifestyle will not only be more ethical and affordable - you'll get rid of unnecessary stress and lead a simpler, healthier life. ...Show more
$29.99
AUD
Category: Sustainability | Series: Lonely Planet Ser.
This practical and inspiring guide, the latest in our popular Handbook series, motivates travellers to take a responsible approach to the impact of travelling. Whether you're looking to reduce your carbon emissions, enjoy more a responsible wildlife-watching experience, harness culinary tourism for good or enjoy an eco-friendly city break, this guide has got you covered.Packed with easily-digestible advice compiled by a sustainable travel expert, eco-conscious travellers will be introduced to a wide variety of destinations offering culture, wildlife, luxury, adventure, wellness and much more, as well as subjects such as the development of electric transport, how to reduce your plastic waste and the best ways to visit explore sacred indigenous culture respectfully. With top five and top ten lists discussing the best places to hike, volunteer, scuba dive and snorkel responsibly, as well as where to enjoy sustainable safaris, family trips and the best ways to give back when you travel, no stone is left unturned in this 168-page guide to ethical tourism. Destinations discussed include relatively off-the-map regions of the world, including Guyana, Palau and Siargao in the Philippines, as well as more well-known places, such as Costa Rica, Uruguay and Jordan. ...Show more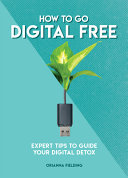 $19.99
AUD
Category: Sustainability | Series: How to Go... Ser.
More and more we rely on digital connection to fulfil our needs. Skype and FaceTime have taken place of meetings; digital devices are used to entertain children instead of playing with them; non-urgent emails and texts are read and responded to whilst in the company of others, lessening personal connect ions. Through 100 simple tips, including self-help assessments, step-by-step programmes and rebalancing techniques, this essential guide shows you how technology can still play a useful and rewarding role in your life, but not at the expense of personal relationships and mental health. ...Show more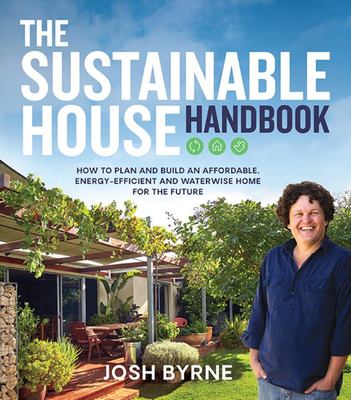 $39.99
AUD
Category: Sustainability
The Sustainable House Handbook is your comprehensive guide to building an affordable, eco-friendly and energy- plus water-efficient green home for the future. In this book, sustainability expert and Gardening Australia presenter Josh Byrne takes takes readers through the process of planning a 10-Star ra ted high-performance home according to the Australian Nationwide House Energy Rating Scheme (NatHERS), and outlines how it is possible to build with conventional materials, in an accessible and cost-effective way.   Josh shows how to create a family home that is comfortable year-round, without the need for air conditioning or additional heating, how to integrate solar power to cover household needs, and how to reduce water usage by integrating rainwater tanks and greywater recycling systems. He also discusses how to cleverly incorporate organic food production in the garden while maintaining a highly attractive space that improves health and wellbeing.   Illustrated throughout with photos, plans, charts, diagrams and useful statistics and measurements, The Sustainable House Handbook is an accessible, easy-to-follow resource for anyone planning their dream house, or thinking about how to live more sustainably. ...Show more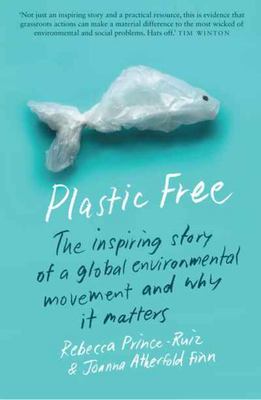 $32.99
AUD
Category: Sustainability
'I'm going plastic free next month, who wants to join me?' When Rebecca Prince-Ruiz asked her colleagues this question in 2011, she had no idea that less than a decade later it would inspire a global movement of 250 million people in 177 countries to reduce their plastic use. Plastic Free tells the incr edible story of how a simple community initiative grew into one of the world's most successful environmental movements. It also shares tips from people around the world who have taken on the Plastic Free July challenge and significantly reduced their waste.Plastic Free is a book about positive change and reminds us that small actions can make a huge impact, one step – and piece of plastic – at a time.'Not just an inspiring story and a practical resource, this is evidence that grassroots actions by ordinary individuals and communities can make a material difference to the most wicked of environmental and social problems.  Hats off.' — Tim Winton'Some people feel overwhelmed by the environmental state of affairs and wait for politicians or manufacturers to change; others, like Rebecca Prince-Ruiz, take matters into their own hands, starting with their own lives …Use this book to be inspired, or better, use it as a template to change the world in your own way!' — Bea Johnson, author of Zero Waste Home'The more time I spend at sea, the more I realise the solutions start on land. This book will guide you on that journey to making global change for the ocean from your doorstep.' — Emily Penn, ocean advocate, skipper and co-founder of eXXpedition'Plastic Free July inspires me to step up my commitment to reducing single-use plastic in my daily life and on tour.' — Jack Johnson, musician and Plastic Free Foundation ambassador'Plastic Free shows us how to organise around our innate desire for a beautiful, clean environment, and eventually change, in a fundamental way, the system that unnecessarily creates the ugly mess.' — Captain Charles Moore, veteran seafarer and author of Plastic Ocean'Few people have spent as much time as Rebecca Prince-Ruiz trying to work out how to minimise the plastic in our lives.' — Craig Reucassel, comedian and presenter of War on Waste'Plastic Free shows how one person can ripple out and cause good around the globe. Never has there been a more important time to share hope and action, and combine them for our Mother Earth.' — Melissa Joan Hart, actor ...Show more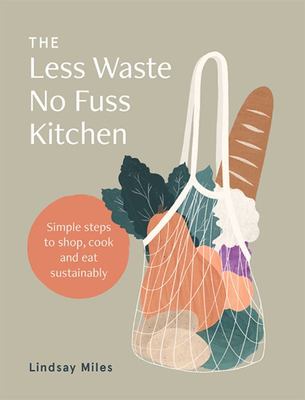 $29.99
AUD
Category: Sustainability
Our kitchens are ground zero when it comes to food waste, excess packaging and confusing ethical choices. What you buy, cook and eat has a much bigger impact than the bag you carry it in. Inspiring, practical and above all simple, The Less Waste No Fuss Kitchen is designed for busy people who want to ma ke changes without rethinking their whole lives.   Lindsay Miles, of Treading My Own Path and Less Stuff, will help you to: Avoid single-use packaging, even at the supermarket. Switch up your daily staples to reduce your carbon footprint. Make the most of your pantry, fridge and freezer to avoid food waste. Confidently adapt recipes to use what you have. There really might be such thing as a (waste) free lunch. ...Show more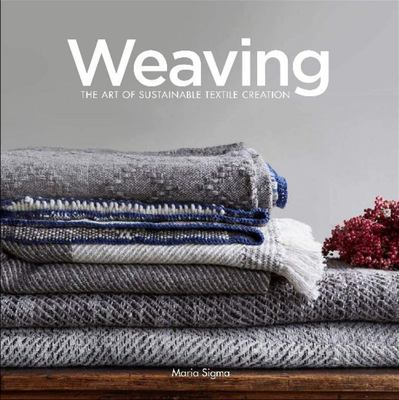 $75.00
AUD
Category: Sustainability
Zero waste is key to Maria Sigma's renowned weaving designs, and here she shows beginners--and more-accomplished weavers too--how that philosophy can transform what you weave. Enjoy learning the basics of both heddle loom and frame loom weaving and succeed at six guided projects you'll enjoy adding to y our home and wardrobe, while also learning how Sigma has built her practice on sustainability. "Without our attention on the materials and process and how they relate to the world, no design is at its best." She shows how to consider the environmental impact at every stage of the design and making process, as well as within your daily work environment and studio space. Learn ways to decrease yarn waste and avoid unnecessary cuts, as well as how to consider carbon footprints in terms of your use of machines, water, and petroleum-sourced energy. With this guide, you can make handweaving an even more sustainable craft. ...Show more