$39.95
AUD
Category: Reference | Series: Renniks Australian Coins & Banknotes Ser.
The leading guide for Australian coin and banknote values. Covers 1800-2020.Edited by Michael PittThis comprehensive guide to Australian Coin & Banknote Values contains over 3,850 images and countless thousands of valuations. This book is a must for all collectors, whether you are just beginning or an advanced collector. Latest information compiled using weighted averages where possible to ensure the accuracy of pricing. Quality reproduction of photos makes it easy to identify items. Covered are copper, silver, gold, nickel and alloy coins and notes used in Australia from 1800 to 2020. Subjects include PreDecimal and Decimal currency, as well as privately issued banknotes, war issues, and privately issued tokens. Also included are latest Royal Australian Mint, Perth Mint & Australia Post Numismatic Covers. ...Show more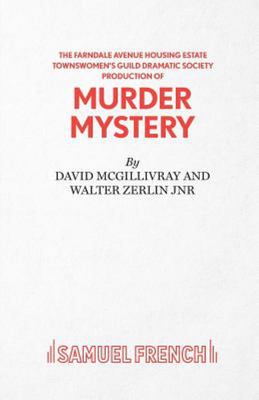 $22.50
AUD
Category: Reference
The Farndale Avenue Housing Estate Townswomen's Guild Dramatic Society Murder MysteryDavid McGillivray and Walter Zerlin JnrFull Length, ComedyRevised Version Characters: 1 male, 4 female 1 set Every drama group has experienced the horrors of what can go wrong on the night and the ladies of the F.A.H.E. T.G. Dramatic Society are no different, with the possible exception that almost everything that could happen does. The scenery collapses, cues are missed, lines forgotten, and the sound effects take on a strange note at times, as the ladies present their ambitious evening's entertainment with the cunning whodunit, "Murder At Checkmate Manor". And just in case the audience should get bored there's a Film and Fashion Show and Murder Mystery Quiz complete with Prize. The crunch comes in the denouement when the "murderer", about to be revealed, has to rush home to bandage up an injured daughter. But Mrs. Reece, doyenne of the group, rises above the slings and arrows of outrageous dramatics to save the situation and provide the final inventive twist. ...Show more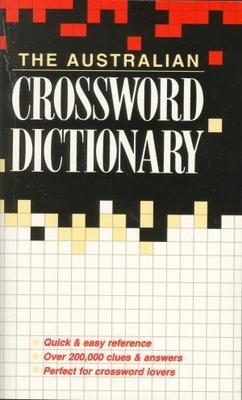 $9.99
AUD
Category: Reference | Series: Crossword Dictionaries
* Australia's number one Crossword Dictionary that solves the most complex questions. Bold headwords for easy reference. Multicultural clues & answers.
$19.99
AUD
Category: Reference
What is the role of the writer? Prophet? High Priest of Art? Court Jester? Or witness to the real world? Looking back on her own childhood and the development of her writing career, Margaret Atwood examines the metaphors which writers of fiction and poetry have used to explain - or excuse! - their activ ities, looking at what costumes they have seen fit to assume, what roles they have chosen to play. In her final chapter she takes up the challenge of the book's title: if a writer is to be seen as 'gifted', who is doing the giving and what are the terms of the gift? Margaret Atwood's wide and eclectic reference to other writers, living and dead, is balanced by anecdotes from her own experiences as a writer, both in Canada and on the international scene. The lightness of her touch is underlined by a seriousness about the purpose and the pleasures of writing, and by a deep familiarity with the myths and traditions of western literature. ...Show more
$24.99
AUD
Category: Reference
From the acclaimed author of The Secret River, a completely practical workbook that offers down-to-earth ideas and suggestions for writers or aspiring writers to get started and keep going Full of ideas and examples to get pen to paper or fingers on the keyboard, this guidedoesn't just talk about how to write fiction; it takes the reader, step-by-step, through the process of doing it. Each chapter concentrates on one aspect of writing: getting started, bringing characters to life, writing convincing dialogue, revising and writer's block, and more. Exercises in each chapter are carefully structured so that each one builds on the previous. Examples from contemporary writing demonstrate how different writers tackle the technical aspects of their art. By working through this book, a reader will gradually craft a piece of fiction, and develop confidence in their own fictional voice. Those who would like to write but are not sure how to start will find that this book gets them started, while those who are already writing will find plenty of practical ideas for new energy and direction. ...Show more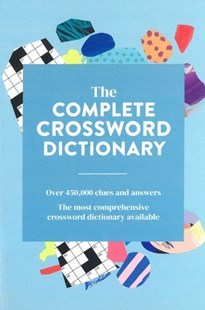 $15.99
AUD
Category: Reference
The complete crossword dictionary has a quick and easy reference style section and solves the most complex questions. contains over 450,000 multiple clues and answers.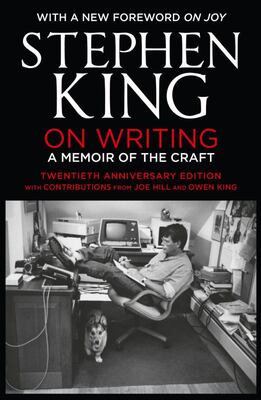 $22.99
AUD
Category: Reference
Damien Cave: (New York Times bureau chief in Sydney & friend of Bookoccino) "Not many books about writing manage to be both as practical and entertaining as this one. Even if you've never read a Stephen King novel, the insights he shares will change how you read and write (and maybe how you live)."   Immensely helpful and illuminating to any aspiring writer, Stephen King's critically lauded, classic bestseller shares the experiences, habits, and convictions that have shaped him and his work.   "Long live the King" hailed Entertainment Weekly upon publication of Stephen King's On Writing. Part memoir, part master class by one of the bestselling authors of all time, this superb volume is a revealing and practical view of the writer's craft, comprising the basic tools of the trade every writer must have. King's advice is grounded in his vivid memories from childhood through his emergence as a writer, from his struggling early career to his widely reported, near-fatal accident in 1999--and how the inextricable link between writing and living spurred his recovery. Brilliantly structured, friendly and inspiring, On Writing will empower and entertain everyone who reads it--fans, writers, and anyone who loves a great story well told. ...Show more
$17.99
AUD
Category: Reference
Beverley Farmer's novels and short stories focus on loss, migration and homecoming. In this beautifully hewn essay, fellow novelist and short-story writer Josephine Rowe finds a kindred spirit and argues for a celebration and reclamation of this long-neglected Australian writer. In the Writers on Write rs series, leading authors reflect on an Australian writer who has inspired and fascinated them. Provocative and well-written, these books start a fresh conversation between past and present, shed new light on the craft of writing, and introduce some intriguing and talented authors and their work. The Writers on Writers series is published by Black Inc. in association with the University of Melbourne and State Library Victoria. ...Show more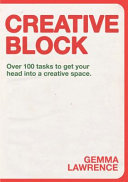 $35.00
AUD
Category: Reference
Creative Block is a book set out to ruffle feathers, get out of ruts and start those juices flowing. Focussing on creative process and theory, it is filled with over 100 tasks to get your head into a conceptual and creative space, encouraging experimentation and playfulness in art.Ideal for artists, ind ustry creatives and individuals who simply want to delve deeper into their own creativity. This book helps to improve your process and technique when approaching art, in all its forms. Intriguing, fun and challenging, Creative Block will have you distorting, abstracting, morphing, reinventing and, above all, leaving the box behind. ...Show more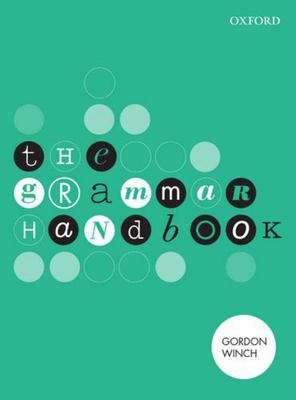 $24.95
AUD
Category: Reference
The Grammar Handbook is an essential reference for English grammar, punctuation and usage. It is ideal for undergraduate students seeking additional assistance with their grammar. The functional grammar section includes models of text types divided into literary text types and factual text types and gra mmar is introduced in a logical sequence so that students will understand the meaning of terms. The easy-to-use contents list and page tabs provide a handy reference to support any language activity from word, phrase and sentence level through to text level.Key Features Includes sections on all levels of traditional grammar Provides clear definitions and examples to show how language works Demonstrates the function of grammar in a broad range of informative, imaginative and persuasive text types The user-friendly index allows students to dip in and out to support any language activity. ...Show more
$69.99
AUD
Category: Reference
Fully revised and updated general world reference atlas. Highly detailed maps giving balanced worldwide coverage, beautifully illustrated thematic pages and thousands of facts and statistics, including world and continental ranking tables. Top of the Range World Atlas This atlas of the world presents a complete view of the world, bringing it to life through innovative maps, stunning images and detailed content. It offers an exciting perspective on how the planet is made up, how it looks and how it works. This atlas takes you further than traditional world atlases, giving a more complete understanding of the world. This atlas includes: * Wide range of topical issues covered including natural disasters, population, climate and the environment * Key country statistics allow comparisons of their state of development and an understanding of today's world * Thousands of facts and statistics including world and continental ranking tables ...Show more
$19.99
AUD
Category: Reference
Now you can master Bach's most beautiful prelude--even if you've never sat down at a piano before   Do you have a piano (or keyboard) and forty-five spare minutes every day? Then spend the next six weeks with acclaimed concert pianist James Rhodes. By the end, you'll be able to perform Bach's Prelude No. 1 in C major--no prior musical experience required   Rhodes reveals How to Play the Piano step by step--how to read the treble and bass clefs as well as sharp and flat notes, and then how to practice--before teaching the Prelude in easy, bite-size segments. His method is free of tedious drills, and filled with inspiration: "If listening to music is soothing for the soul, then playing music is achieving enlightenment."   Before you know it, not only will you have learned how to play one of Bach's most beloved masterpieces--you also will have unleashed your creativity, exercising your mind (and fingers) and accomplishing something you never thought possible. Bravo ...Show more