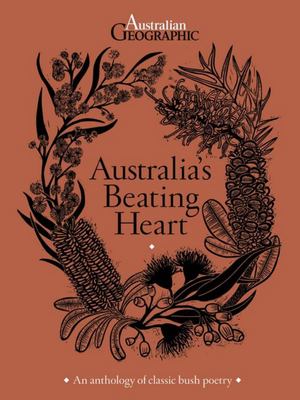 $49.95
AUD
Category: Poetry
Australia's Beating Heart is celebration of our wide brown land, and the people and stories that landscape shapes. This luxe anthology features 70 iconic bush poems hand-selected by Australian champion bush poets Melanie Hall and Susan Carcary, illustrated beautifully by landscape photographs from the A ustralian Geographic image library. Australia's Beating Heart is celebration of our wide brown land, and the people and stories that landscape shapes. This luxe anthology features 70 iconic bush poems hand-selected by Australian champion bush poets Melanie Hall and Susan Carcary, including well-known works such as Waltzing Matilda by Banjo Paterson and My Country by Dorothea Mackellar as well as classic works by Will Ogilvia, Mary Durack, CJ Dennis and Duke Tritton. These Australian odes are illustrated beautifully by landscape photographs from the Australian Geographic image library. ...Show more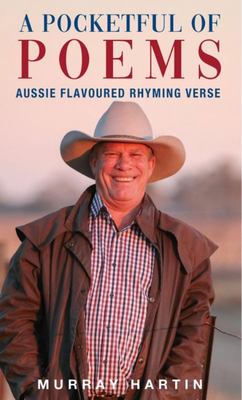 $19.99
AUD
Category: Poetry
This is not a book you read once and toss in the cupboard. This book will become dog-eared and tattered as your re-read it and pass it around. Its your go-to book to get a great big taste of Australia. And with Muzs poetry the flavour is always spot on.
$24.99
AUD
Category: Poetry
The Sunday Times Number One Bestseller Winner of The GoodReads Choice Award for Poetry 2017 From Rupi Kaur, the bestselling author of Milk and Honey, comes her long-awaited second collection of poetry. Illustrated by Kaur, The Sun and Her Flowers is a journey of wilting, falling, rooting, rising and b looming. It is a celebration of love in all its forms. this is the recipe of lifesaid my motheras she held me in her arms as i weptthink of those flowers you plantin the garden each yearthey will teach youthat people toomust wiltfallrootrisein order to bloom ...Show more
DKMH
by Dacre Montgomery
$29.99
AUD
Category: Poetry
A story of living, imagery from bursts of color and feelings, and hallucinations of our imagination. Written by spoken word poet, podcaster, and Stranger Things star Dacre Montgomery, comes his debut collection of poetry DKMH.   Since its release as a small mixed-media podcast, DKMH has topped charts all over the internet. Written and produced by Stranger Things star Dacre Montgomery, the DKMH platform is expanding to print. This exciting debut collection of poetry and prose is an analysis of ego, love, anger, and anxiety. Each poem investigates our individual driving forces and how experiences shape us into the humans we are, deeply personal yet strangely familiar and universal. Consumable on a variety of platforms, DKMH is a constant battle between themes that explore the biggest life questions: who are we, why are we, and what drives us? ...Show more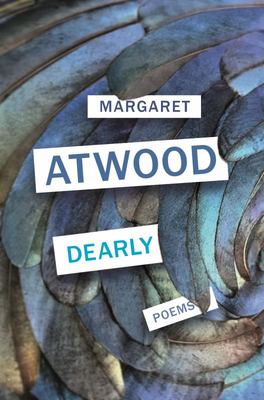 $27.99
AUD
Category: Poetry
The collection of a lifetime from the bestselling novelist and poet. By turns moving, playful and wise, the poems gathered in Dearly are about absences and endings, ageing and retrospection, but also about gifts and renewals. They explore bodies and minds in transition, as well as the everyday objects and rituals that embed us in the present. Werewolves, sirens and dreams make their appearance, as do various forms of animal life and fragments of our damaged environment. Before she became one of the world's most important and loved novelists, Atwood was a poet. Dearly is her first collection in over a decade. It brings together many of her most recognizable and celebrated themes, but distilled - from minutely perfect descriptions of the natural world to startlingly witty encounters with aliens, from pressing political issues to myth and legend. It is a pure Atwood delight, and long-term readers and new fans alike will treasure its insight, empathy and humour. ...Show more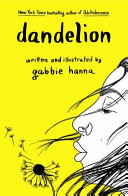 $29.99
AUD
Category: Poetry
New York Times bestselling author Gabbie Hanna delivers everything from curious musings to gut-wrenching confessionals in her long-awaited sophomore collection of poetry. In this thrilling installment of the inner-workings of Gabbie's mind, we're taken on a journey of self-loathing, self-reflection, an d, ultimately, self-acceptance through deeply metaphorical imagery, chilling twists on child-like rhymes, and popular turns of phrase turned on their heads. Through raw, provocative tidbits, Dandelion explores what it means to struggle with a declining mental health in a world where mental health is both stigmatized and trivialized. The poems range from topics of rage and despair to downright silliness, so if you don't know whether to laugh or cry, just laugh until you cry. Exclusive bonus content: a collection of uncomfortably honest personal essays about Gabbie's childhood and relationships. ...Show more
To My Country
by Ben Lawson; Bruce Whatley (Illustrator)
$29.99
AUD
Category: Poetry
On January 10, Ben touched the hearts of Australians with the reading of his poem To My Country in response to the Australian bushfires. This gorgeous 4 colour book combines Ben's heartfelt words with stunning illustrations by Bruce Whatley.    
$29.99
AUD
Category: Poetry
'In a Time of Distance', the poem from which the collection take its title, was written at the start of the global pandemic which struck at the start of 2020, here the author reminds us of what is important in life and to focus on love, friendship and family. And it is this approach to life that makes t his collection a captivating celebration of love and friendship, of Scotland and people, of animals and books. Looking at the World through the lens of this writer, it is a better, more humane place. Throughout the collection there are moments of swoop and soar, descriptions that will make you laugh and realign your view. The author reminds us to look at the World differently, to stop once in while and look up at the sky.This collection is a quiet and fragile beauty. ...Show more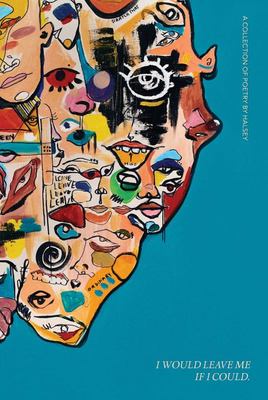 $35.00
AUD
Category: Poetry
Grammy Award-nominated, platinum-selling musician Halsey is heralded as one of the most compelling voices of her generation. In I Would Leave Me If I Could, she reveals never-before-seen poetry of longing, love, and the nuances of bipolar disorder. In this debut collection, Halsey bares her soul. Bring ing the same artistry found in her lyrics, Halsey's poems delve into the highs and lows of doomed relationships, family ties, sexuality, and mental illness. More hand grenades than confessions, these autobiographical poems explore and dismantle conventional notions of what it means to be a feminist in search of power.   Masterful as it is raw, passionate, and profound, I Would Leave Me If I Could signals the arrival of an essential voice.   Book cover painting, American Woman, by the author.   Halsey, born Ashley Nicolette Frangipane, is a Grammy-nominated singer-songwriter and recipient of the prestigious Songwriters Hall of Fame's Hal David Starlight Award. She lives in Los Angeles, California. ...Show more
$27.99
AUD
Category: Poetry
  Miles Merrill, spoken word artist and founder of Australian Poetry Slam, and award winning teacher Narcisa Nozica will take you from to spoken word superstar in no time. With tips from legends of the Australian poetry slam scene, 'Slam Your Poetry' privides step by step instructions and excercises tha t will inspire you 1 Write a poem that pops 2 Rehearse like a pro 3 Wow your audience 4 Beat stage fright 5 Run a winning competition in your school or  community ...Show more
$24.99
AUD
Category: Poetry
A hardcover gift edition of Milk and Honey, the #1 New York Times bestselling poetry and prose collection by Rupi Kaur, which has sold over 3 million copies worldwide. Milk and Honey is a collection of poetry and prose about survival. About the experience of violence, abuse, love, loss, and femininity. This clothbound edition features deckled edge paper, a woven ribbon marker, and a foreword written by the author.  The book is divided into four chapters, and each chapter serves a different purpose. Deals with a different pain. Heals a different heartache. Milk and Honey takes readers through a journey of the most bitter moments in life and finds sweetness in them because there is sweetness everywhere if you are just willing to look.   ...Show more
$24.99
AUD
Category: Poetry
The debut collection of poetry from Lili Reinhart, the actress and outspoken advocate for mental health awareness and body positivity.  Swimming Lessons is the first collection of poetry from one of the most beloved young actresses working today. It follows the euphoric beginnings of young love, battlin g anxiety and depression in the face of fame, and coming to terms with the end of a romance. Through it all, Lili's trademark honesty, optimism, and unique perspective are evident in her first poetry collection.  Relatable yet deeply intimate, provocative yet comforting, bite-sized yet profound, these beautiful poems are about growing up, falling down, and getting back up again. They capture what it feels like to be a young woman in today's image-obsessed world, and how to follow your heart even when the odds are stacked against you. Accompanied by striking and evocative illustrations, the poems in Swimming Lessons reveal the depths of female experience, and are the work of a storyteller who is coming into her own.   ...Show more