$44.99
AUD
Category: Photography | Series: Lonely Planet Ser.
Revealing the best of Lonely Planet's travel photography from across the globe, this pictorial does more than display beautiful photographs of classic scenes and locations. Our photographers in their words share the backstories of how they got the perfect shot, making this an inspirational and illuminat ing photography book for every kind of traveller.Featuring over 200 photographs from renowned photographers such as Philip Lee Harvey and Jonathan Gregson, discover the stories behind what makes a good photo and exactly how each photograph was taken. From off-the-map locations barely touched by tourism to iconic cityscapes and UNESCO World Heritage Sites, be transported on a photographic journey all around the world. From the Temples of Angkor to the enchanting Faroe Islands, no corner of the world will be left unturned.This must-have pictorial book is a celebration of classic travel photography and the stories behind the images; get inspired to escape.About Lonely Planet: Lonely Planet is a leading travel media company and the world's number one travel guidebook brand, providing both inspiring and trustworthy information for every kind of traveller since 1973. Over the past four decades, we've printed over 145 million guidebooks and grown a dedicated, passionate global community of travellers. You'll also find our content online, on mobile, video and in 14 languages, 12 international magazines, armchair and lifestyle books, eBooks, and more.   ...Show more

$79.99
AUD
Category: Photography
- A photographic collection that salutes the strong will of women through times of war, poverty and hardship- Photographic assignments from The Balkans, The Sudan, Mozambique, South Africa, India, Bangladesh, Lebanon, Iran, Iraq, Afghanistan, Albania, Turkey, China, America, Ireland, and much more- Fore word by Angelina Jolie, introduction by Robin Morgan, Editor in Chief of the Sunday Times Magazine (1991-2009)- The Extraordinary Women images will be screened at Visa pour I'image, the world's biggest international festival of photojournalism at Perpignan, France, in the first week of September. Extraordinary Women will be exhibited at Side Gallery in Newcastle upon Tyne from Saturday 26th September until Sunday 13th December- Includes War on Women, an essay by Marie ColvinTypical warzone coverage has two focuses. The fighters, predominantly young men; and the victims - everyone else. This book calls this familiar narrative into question. Without glamorizing or sanitizing the harsh realities of our world, it presents the endurance and iron will of women in situations of war, poverty and hardship. Throughout his career, award winning photographer Tom Stoddart has shown us the remarkable resilience of all sorts of people from across the world. With Extraordinary Women, he hones his focus on the female perspective. His photojournalistic approach travels through the recent decades, with images displaying courage and freedom, the working lives of everyday women and the frontline of war. Each photo serves as a testament to the agency and strength of those who are so often portrayed as vulnerable and helpless. Tom Stoddart has built a reputation for compelling work, and this collection is especially remarkable for its uncompromising celebration of humanity. ...Show more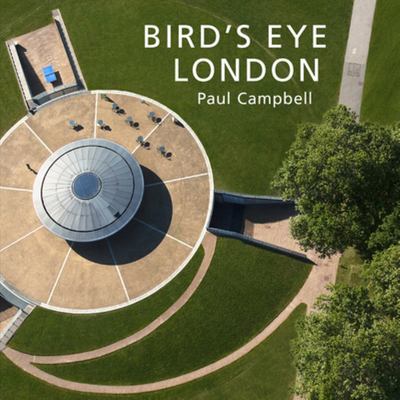 $79.99
AUD
Category: Photography
A showcase of stunning aerial photography by Paul Campbell, revealing new perspectives of London and its numerous famous landmarks. Over 150 single and double-page images of the city are published here for the first time, each revealing the full extent of the ever-changing capital and what it has to exp lore. A wonderful reference book for professionals and residents and a very memorable gift for visitors.Informatively captioned throughout, the magnificent range of historical figures, architects and designers who have contributed to London's landscape and had such influence on its culture are discussed alongside the spectacular images. Chapters cover each of the city's iconic locations and attractions, from the luxurious green expanses of the Royal Parks to the towering new skyscrapers of Canary Wharf and from innovative rooftop spaces to the bridges which span the bustling River Thames, withBird's Eye London offering a rarely experienced insight into this global city. ...Show more
$59.99
AUD
Category: Photography
Australia is drenched in a light that is different from anywhere else in the world. A light so distinctive, we know it can only be of one place. Imagined as a celebration of the particular beauty of Australian light, this generous publication roams the country, from rugged coastline to arid outback, to reveal how light shapes our wide, brown land. Wind-etched rocks, patterns in sand. Teal oceans. Surfers, slick in their wetsuits against the morning sun. A beach filled with people. A beach with no people. Rockpools. High-rise buildings against sand and sea. Golden sunsets over city skylines. Rays reaching through forest branches to frosted ground. Paddocks muted by mist, trees laden with luminous snow. The variation in the fall of light on our landscape seems limitless. With an introduction by a galactic astrophysicist, In an Australian Light reminds us of the myriad ways we experience light in this vast and diverse land. ...Show more
$39.99
AUD
Category: Photography
In 2020, a year that has brought challenges to many, Suzanne Stevenson took on a personal project of photographing neighbourhood dogs on their front steps. A widely recognised family and dog photographer, Suzanne continues her love affair with capturing adored canine companions in her latest book, Dogs on Doorsteps. Born out of circumstance, this book is a wonderful reflection of our furry friends during the period of home isolation. Suzanne's work is magnetic and her unique ability to capture the character of each beloved dog is a rare talent. Guaranteed to deliver joy to all, Dogs on Doorsteps shines a light on the gift of companionship and the therapeutic benefits of dogs in uncertain times. Suzanne very cleverly celebrates the dogs in our community capturing their generosity of spirit, humour and love in her gorgeous images. ...Show more
$34.95
AUD
Category: Photography | Series: Australasian Nature Photography Bks.
THE BIOREGION of Australia, New Zealand, Antarctica and New Guinea possesses a unique natural heritage stretching back 50 million years to the break-up of Gondwana. This 120-page hardcover book features the entries received in 2019, covering wildlife, sea creatures, flora and landscapes, a junior sectio n, plus a thought-provoking section on human ...... The bioregion that encompasses Australia, New Zealand, Antarctica and New Guinea possesses a unique natural heritage stretching back more than 80 million years, to the break-up of the great southern continent of Gondwana. The South Australian Museum and Australian Geographic focus on enhancing a general knowledge of this extraordinary legacy by encouraging photography of the region's nature and landscapes, and promoting it in an annual competition to find the Australian Geographic Nature Photographer of the Year. Australasian Nature Photography: The year's best wildlife and landscape photos is a collection of award-winning and shortlisted images from the 2019 competition. Each image is accompanied by technical information as well as anecdotes from the photographers on how each photograph was taken. There are also useful insights from the judges, which help to shed light on how they came to select the winning images. ...Show more
$39.99
AUD
Category: Photography
Grab your camera and learn everything you need to know to improve your photography in just 20 weeks. The perfect one-on-one learning programme for any aspiring photographer, Digital Photography Complete Course teaches you everything you need to know in 20 weeks through easy-to-understand tutorials. If you're a beginner, you'll be an expert in no time. Combining tutorials, step-by-step photoshoots, practical assignments, and fun Q&As, this book will teach you about the sometimes intimidating range of modes on bridge and system cameras (DSLR or mirrorless); untangle photographic jargon such as aperture, exposure, shutter speed, and depth-of-field; show you how to convey movement and use natural light in photos; and help you to master composition for that perfect photo. DK's Digital Photography Complete Course will help you use your camera to its full potential, so that you don't just take good pictures - you make great ones. ...Show more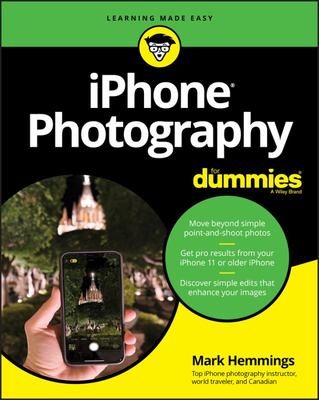 $44.95
AUD
Category: Photography
Create beautiful iPhone photos with the techniques found in this book iPhone Photography For Dummies, shares the expertise of photography workshop instructor Mark Hemmings as he shows readers how to get stunning images using their favorite iPhone. By implementing Hemmings' simple techniques, you'll get professional-looking results in a fraction of the time you'd expect. You'll learn to: Adjust camera settings Create majestic landscape images Capture exciting action shots Shoot beautiful portraits Select an editing app Share and organize images Shoot photos comfortably while on the go Perfect for those who want to take breathtaking photos without investing in a top-of-the-line camera, iPhone Photography For Dummies takes the guesswork and luck out of creating beautiful imagery. It shows people without formal training in photography how to make meaningful and noticeable improvements in their shooting technique using either the latest iPhone model or older versions of the device. ...Show more
$29.99
AUD
Category: Photography
Forever Wandering showcases Instagram sensation Hello Emilie's beautiful images of the natural world, including many never-before-seen snaps. Hello Emilie (aka Emilie Ristevski) is an advocate for responsible travel. With a social media following in the millions, Emilie's whimsical photography shows re aders how to take the time to stop and be present in their surroundings, wherever that may be. Forever Wandering encourages us to be one with the wild - the air that we breathe, the vast expanses of the ocean and never-ending mountaintops  At a time when fast travel and social media has led to over-tourism, Forever Wandering tells a meaningful story of how we can find a deeper connection with our universe - and ourselves - through inspiring imagery and thoughtful words.   ...Show more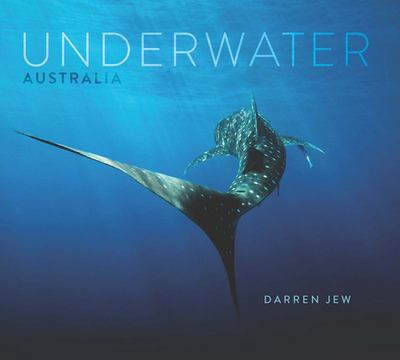 $19.99
AUD
Category: Photography
Discover the hidden depths of Australia's oceans through these stunning images full of sparkling coral reefs, diverse plant life and spectacular creatures both large and small.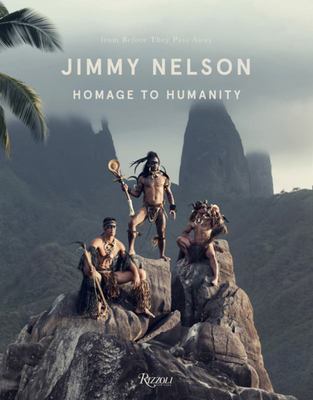 Jimmy Nelson - Homage to Humanity
by Jimmy Nelson; Donna Karan (Foreword by); Mundiya Kepanga (Foreword by)
$199.00
AUD
Category: Photography
Photographer Jimmy Nelson has traveled the world with his camera, visiting some of its most remote and ancient cultures: the resulting images will uplift us individually, unite us spiritually and celebrate our diversity yet common humanity. The new global language is not Chinese, English or Spanish.  Jimmy Nelson believes it is the visual language of photography. His travels to visit native peoples within small remote communities have become addictive. The bright, colourful, ecstatic feeling that comes through in the resulting photographs is in sharp contrast to a world that sometimes feels emotionally beige. They demonstrate the unique beauty of all the varieties of human life for the viewers and the subjects alike. It is the story he wants to tell and share with the world.   The parallels between the biodiversity of the planet and its cultural diversity are very clear. Our ethnodiversity, our 'ethnosphere', must also be protected.  It is the sum total and manifestation of all the thoughts, dreams, myths, ideas, inspirations and intuitions produced by the human imagination since the dawn of consciousness. It is all that we have created through our endeavours as a wildly inquisitive and astonishingly adaptive species. In short, it is humanity's greatest legacy.    We all come from the same source and together we are going through an amazing period of cultural evolution. Peoples with unique cultural identities need to be truly and effectively respected, cherished and supported, for them and for all of us If we are to do so we will all need some of the humility, vulnerability, kindness, generosity and good humour that comes through in these arresting images. E X P L O R E  T H E  C O M P A N I O N  A P P A VR viewer will be included with every copy of Homage to Humanity. To accompany Homage to Humanity, Jimmy Nelson and his team have created a companion mobile app. It is a remarkable record of their journeys on a state-of-the-art platform, with immersive 360 films, behind-the-scenes footage, storytelling and more. Each image in this book has hidden, digital layers. Go even deeper into Jimmy Nelson's photographs with exciting additional material that will bring you new insights into his work, and new perspectives on the lives of the people he visited. ...Show more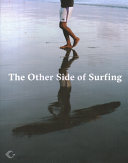 $75.00
AUD
Category: Photography
- Discover the individuals who have embraced a more adventurous way of life, whether that's through their artistic work, dedication to the extreme sports or a combination of the two, through stunning photography and enlightening texts Take an enlightening look into the lives of surf enthusiasts - profes sional and otherwise - from all corners of the globe. Read about Munich-born river surfing pioneer Quirin Rohleder on the evolution of a once-obscure sport, and filmmaker Mario Hainzl on spotlighting West Africa's lesser known surfing destinations. Meet Jo o Parrinha and Xandi Kreuzeder, the Santo Isidoro based artists making sculptures from ocean debris, and Mirko Sebastian Str nger, a master carpenter in Barcelona, whose wooden boards manage to feel weightless in water. In over 250 pages of rich photography and informative text, The Other Side of Surfing offers illuminating insights into the ways in which a deeply-felt connection to the sea can inform our work, art, and relationships in our daily lives on land. ...Show more