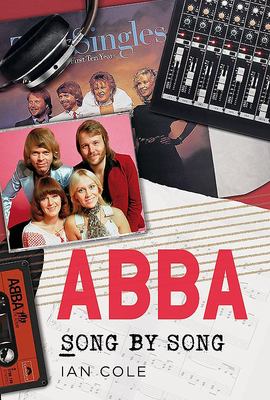 $39.99
AUD
Category: Performing Arts & Music | Series: Song by Song Ser.
ABBA was the biggest selling pop group of the Seventies. Between their first single in 1972, when the group was not yet called ABBA, and their final singles in 1982, ABBA recorded and released 98 unique songs. In addition they recorded versions of some of their biggest hits in Swedish, German, French, a nd Spanish; performed a number of songs in concert that were never released on record; and recorded a number of songs that didn't see the light of day at the time, but have been released from the archive the decades since the group "took a break" at the end of 1982.Everyone remembers ABBA's biggest hits - songs like 'Waterloo', 'Mamma Mia', 'Fernando', 'Dancing Queen', 'Take A Chance On Me', 'Chiquitita', and 'The Winner Takes It All' - but there are many gems to be found on the eight studio albums and 21 singles released during the group's lifetime. ABBA: Song by Song is a look at every single song by the Swedish supergroup, written by a life-long ABBA fan. Find out what inspired the songs, what went in to recording them, and their impact around the world in the 1970s and 80s and beyond. ...Show more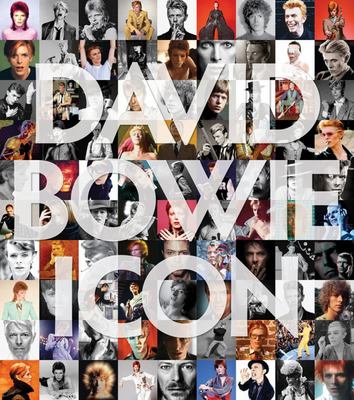 $99.00
AUD
Category: Performing Arts & Music | Series: G - Reference,Information and Interdisciplinary Subjects Ser.
When David Bowie passed away on 10 January 2016, the world lost an icon. And yet, his legacy lives on. From his humble origins as a teen musician in the 1960s up until the very end, David Bowie's music, lyrics and provocative performances inspired not only his generation, but every generation th at followed. While his sound and style underwent several alterations throughout his career, two facts never changed. He was an innovator, and photographers adored him. Bowie Icons gathers the greatest shots of this star into a single volume. The result: the single most important anthology of David Bowie images that has ever been compiled. Follow the visual evolution of Bowie over the years, through the lenses of iconic photographers. Featured photographers include: Gerald Fearnley, Justin de Villeneuve, Terry O'Neill, Masayoshi Sukita, Norman Parkinson, Kevin Cummins, Geoff McCormack, Alec Byrne, Ray Stevenson, Chalkie Davies, Brian Aris, Tony McGee and Greg Brennan. The most significant collection of David Bowie images ever assembled A panoramic feature published to coincide with the 5th anniversary of Bowie's death Top photographers, iconic pictures, and one of the greatest stars in history ...Show more
$59.99
AUD
Category: Performing Arts & Music
The lyrics to the songs of the Beatles read like poetry. This book treats them as such, and illustrates each track artistically, paying careful attention to detail and high design standards. The stories, themes and ideas behind nearly 200 songs are explored in this beautiful book that includes photogra phs, artwork and illustration to bring the Fab Four's lyrics to life as never before. ...Show more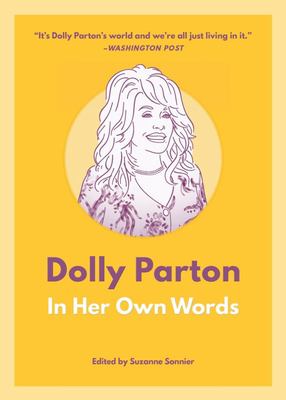 $19.99
AUD
Category: Performing Arts & Music | Series: In Their Own Words Ser.
Get inside the head of one of the most beloved musicians of our time, a longtime country music phenomenon turned titan of industry and cultural icon: Dolly Parton.   This collection of quotes has been carefully curated from Parton's numerous public statements--interviews, speeches, social media posts, and more. It's a comprehensive picture of her legacy as one of America's most recognizable music superstars, whose considerable impact can be felt well beyond popular culture.   Since her career began in the Nashville music scene of the 1960s, Parton has become revered for her work as a singer, multi-instrumentalist, and songwriter. Parton has sold over 100 million records world-wide, she's one of the most-honored female country performers of all time, and in 1999, she was inducted into the Country Music Hall of Fame. Her profile has long transcended her musical achievements, as she became a successful businesswoman and co-owner of the Dollywood Company. She has also been recognized for her philanthropic work, providing scholarships and awards through her Dollywood Foundation and successful literacy program.   This collection is a look into the inner workings of the woman known for penning such hits as "I Will Always Love You" and "9 to 5." Now, for the first time, you can find Parton's most inspirational, thought-provoking quotes in one place, providing an intimate and direct look into the mind of this legendary musical icon. ...Show more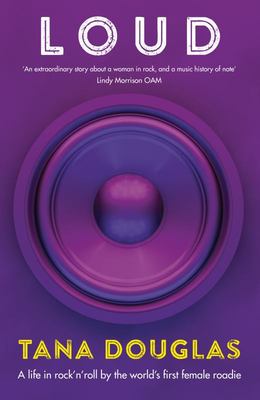 $34.99
AUD
Category: Performing Arts & Music
 What goes on tour stays on tour - unless you're the the first woman roadie in the world At just fifteen, Tana Douglas ran away to the circus that was rock 'n' roll in the 1970s, taking a job with a young and upcoming band called AC/DC. While still a teenager she headed to the UK and later the US to wor k for a who's who of bands and artists. Life on the road was exhilarating, hard work, occasionally surreal but never dull, particularly when you're the only woman in the road crew and the #metoo movement is still 40 years away.   ...Show more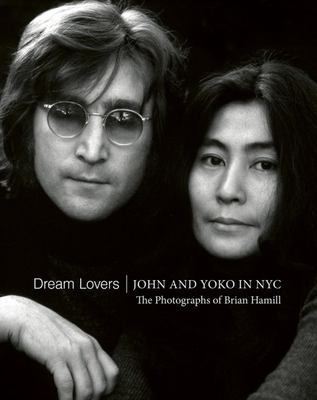 $54.99
AUD
Category: Performing Arts & Music
New and unseen photographs of Beatles icon, John Lennon, and artist Yoko OnoFeaturing images from Lennon's only full-length solo gigs, a two-night stint at Madison Square GardenIncludes essays by journalist and author Pete Hamill, director Barry Levinson, actor Dana Delany and songwriter and photographe r David PalmerForeword by actor Alec BaldwinJohn Lennon's life, death and music shaped the world. His reputation as a philanthropist, political activist and pacifist influenced millions worldwide. If Elvis was King, Lennon was his rightful successor - and fittingly, several images in this collection of both classic and unseen photos show him wearing a diamond-studded 'Elvis' pin over his heart, in homage to his forefather on the throne of Rock 'n' Roll. John Lennon is seen here in several sessions in New York, performing on stage, relaxed at home and walking on the street with Yoko Ono.Renowned celebrity photojournalist Brian Hamill delivers his own insider view of this Beatles icon, through intense, intimate photographic portraits and insightful texts. Whether Lennon is dominating the stage, posing on the roof of the Dakota building, or relaxing with Yoko Ono, Hamill's photography takes this quasi-mythical figure from the world of Rock 'n' Roll and shows him as the man he really was."Brian looked at the John Lennon who had become an icon and saw instead a familiar face. He saw a working-class hero like those that built the City of New York. And so when John Lennon came to live in New York, Brian captured him as a New Yorker, in the joyous images that you will find in this book." - Pete Hamill "Lennon, one of the most famous men in human history, wanted to live as one among many. Of course, he hit it off with Hamill. The guy that flew so high needed some oxygen. Hamill is fresh air. His folio of Lennon images shows Lennon focused, present, but edgy, never relaxed." - Alec Baldwin ...Show more
$59.99
AUD
Category: Performing Arts & Music
This official behind-the-scenes companion to the Disney+ Star Wars series The Mandalorian features exclusive concept art, character and costume sketches, and vehicle and creature designs. The Art of Star Wars: The Mandalorian takes fans behind the scenes of the first ever live-action Star Wars televisio n series. Filled with concept art, sketches, and interviews with key cast, crew, and creatives, including executive producer/showrunner/writer Jon Favreau and executive producer/director Dave Filoni, The Art of Star Wars: The Mandalorian will provide readers with an exclusive look at a whole new universe of Star Wars characters, locations, and vehicles. Premiering in November 2019 as a key launch title for Disney+, The Mandalorian follows the adventures of galactic gunslinger Din Djarin and the Child as they traverse the outer systems of the galaxy and evade remnants of the Empire. Readers will encounter early visual and conceptual ideas for these new characters and unexplored frontiers, filled with crime syndicates, bounty hunters, and smugglers. The gritty, lived-in cantinas and spaceports are populated by a talented cast that includes Pedro Pascal (Game of Thrones), Werner Herzog (Fitzcarraldo, Grizzly Man), Nick Nolte (48 Hours), Gina Carano (Haywire, Deadpool), Giancarlo Esposito (Breaking Bad), and Carl Weathers (Rocky).   ...Show more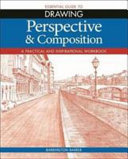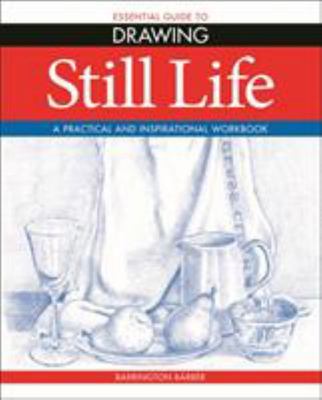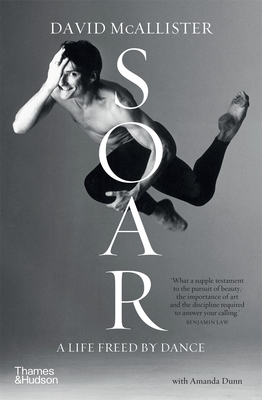 $39.99
AUD
Category: Performing Arts & Music
From the backblocks of Perth to international stardom, this is a story of courage to fight against the odds for your passion and succeed. David McAllister has always belonged onstage. As the middle child in a Catholic family who knew nothing about dance, he watched himself twirl in the reflective glass of the TV and dreamed about becoming the next Rudolf Nureyev. As a little boy taking ballet lessons, he was mercilessly bullied. As a young man joining the ranks of The Australian Ballet, he worried that he would never play the prince because he lacked the height and lean limbs of a classical dancer. Every time he heard 'no', he simply did what he loved - danced.Sure enough, curtains rose for the unlikely prince: he represented Australia on the world stage; he became a principal dancer and performed his dream roles; he fell in love, onstage and off; and he enjoyed a twenty-year tenure as artistic director of The Australian Ballet, transforming it into one of the top flagship dance companies in the world. Fifty years since he stepped into his first ballet class, McAllister reflects on his dance journey, his relationships, embracing his sexuality, and the combination of talent, timing and sheer perseverance that gave rise to his transformative career.Includes 16 pages of colour photos from McAllister's life and career. ...Show more
$22.99
AUD
Category: Performing Arts & Music
The rise and fall of the brothers Gibb is perhaps the greatest saga in Australian music history.Despite several rebirths in a career that spanned many decades, it seemed that tragedy followed the Gibbs like a curse. For every incredible career high there was a hefty personal downside: divorce, drunkenne ss and death seemed as synonymous with the Gibbs as falsetto harmonies, flares and multi-platinum record sales.Not long before his death, Robin made it clear that he believed the Gibbs had been forced to pay the highest possible cost for their success. 'All the tragedies my family has suffered is a kind of karmic price we are paying for all the fame and fortune we've had.'This is the story of the brothers' incredible careers and an examination of the Gibb 'curse', an all-too-human look at the rollercoaster ride of fame. ...Show more