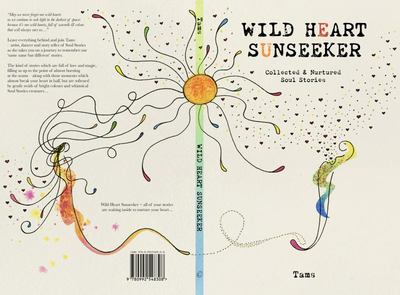 $40.00
AUD
Category: Mind , Body & Spirit
"May we never forget our wild hearts as we continue to seek light in the darkest of spaces because its our wild hearts, full of warmth & colour that will always save us."Leave everything behind & come along with tams ~ artist, dancer & story teller of Soul Stories as she takes you on a journ ey to remember our 'same same but different' stories.The kind of stories that are full of love & magic which fills us up to the point of almost bursting at the seams ~ along with the moments that nearly break your heart in half, but are softened by gentle swirls of bright colours & whimsical Soul Stories creatures. Wild Heart Sunseeker ~ all of your stories are waiting inside for you to remember. ...Show more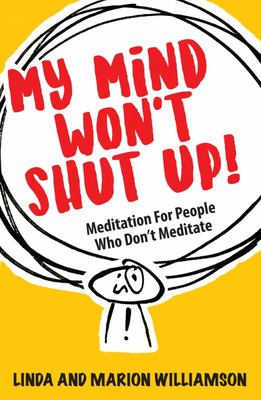 $22.99
AUD
Category: Mind , Body & Spirit
Written by two sturdy-legged, chip eating meditating sisters from Scotland, My Mind Won't Shut Upis the book they looked for to give to friends, but couldn't find... so they wrote this for you. An easy-to-follow, sometimes funny, non-confrontational book on how you can use meditation to help you be awar e of the present moment. The more conscious you become of your repetitive internal gibberish, the easier it will be to spot unhelpful thoughts, drop them, or replace them with kinder ones. What this book is... Everything you need to know about meditation without being too po-faced about it. It squishes popular myths about meditation being all pan pipes and incense. Shows you how to manage your preposterously messy brain, making you feel a bit happier and more in control. Tackles all your wriggly excuses that discourage you from making meditation a habit. What this book isn't... This book is not a spiritual journey. We can t show you how to control your thoughts and feelings having a chaotic mind is just an annoying part of being human. There's nothing religious in here. It won't make you better at Kung Fu. ...Show more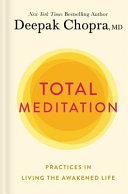 $35.00
AUD
Category: Mind , Body & Spirit
The definitive book to help you achieve new dimensions of stress-free living from the master of modern meditation Deepak Chopra For the last 30 years, Deepak Chopra has been at the forefront of the meditation revolution in the West. Total Meditation is the culmination of his teachings, a complete explor ation of the physical, mental, relational and spiritual benefits that these profound practices can bring. With his signature clarity, Chopra guides readers on how to cultivate a clear vision, heal suffering from the mind and body and help recover who you really are. Bringing together groundbreaking new research on meditation and its benefits Total Meditation offers a daily program of meditations to help revolutionize every aspect of our lives. ...Show more
$34.99
AUD
Category: Mind , Body & Spirit
New Book by International Bestselling Author Rhonda Byrne. The Greatest Secret, the long-awaited major work by Rhonda Byrne, lays out the next quantum leap in a journey that will take the reader beyond the material world and into the spiritual realm, where all possibilities exist.  The book reflects Rh onda's own journey, and shares the most direct way out for those experiencing hardship and the path to end pain and suffering endured by so many, and shines a light on a future without anxiety or fear. Filled with accessible practices that can be immediately put to use and profound revelations that take the reader on an incomparable journey, Rhonda's discovery is reinforced throughout by the revelatory words of sages from around the world, past and present. ...Show more
$32.99
AUD
Category: Mind , Body & Spirit
Ever since she was a little girl, Belinda Davidson has been aware of her psychic gifts and her power to 'read' other people. At first she thought it was a curse; experiencing visitations, vivid visions of past lives and frightening others with her psychic connections. As she now understands and appreci ates the power of her extraordinary gifts, Belinda works as a spiritual mentor to help clients around the world to discover the source of persistent illness, relieve their trauma, release hidden talent and heal the past.In Find Your Light she uses her knowledge to teach you how to:- Self-assess and find blockages in all seven chakras- Heal your chakras using time-proven techniques- Recognise your psychic capacity and embrace your soul's purpose. Belinda draws on years of research into the power of chakras to provide a powerful guide for those seeking to heal their soul and develop a deeper more meaningful experience of life. ...Show more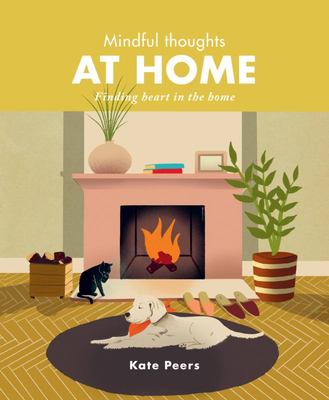 $12.99
AUD
Category: Mind , Body & Spirit | Series: Mindful Thoughts Ser.
Mindful Thoughts at Home is a lovingly gathered collection of reflections appreciating the often un-noticed details of what makes a house a home. Mindfulness is about being truly present and fully engaged with whatever we're doing at that moment, anchoring ourselves in the present. We aim to be aware o f our thoughts and feelings without getting caught up in them, letting go of distraction and judgement. We usually focus on the past or the future, but with mindfulness, we pay attention to what is around us, things that we would normally take for granted. So why not put some focus on your home environment? The layout, ambiance, and d cor in your home can offer a perfect complement to the sense of wellness that mindfulness creates. It is our home, after all. This book contains 25 thoughts that let you use mindfulness to improve your living space, from decorating and cleaning to how to harness the light during the day and sleep more comfortably at night. By reading this book and embracing the mindfulness within it, you will be able to create a delightful and comfortable environment that will enrich your life and soul. ...Show more
Auras: Awakening Awareness
by Vanessa Tucker; Francesca McCartney (Foreword by)
$26.99
AUD
Category: Mind , Body & Spirit | Series: Gothic Dreams Ser.
- Marketing activity is focused on visibility in-store and online- Pre-publication mailings to special interest media, national and regional magazines, - Major focus on gift, travel, tourist sector- Mailings and promotion to Museums and galleries and local exhibitions. All of us - even plants, animals, crystals and places - are surrounded by an aura: a three-dimensional elliptical energy field composed, to varying degrees, of the seven colours of the rainbow, emitted by the seven chakras. And we all have the innate ability to sense or see this field if we dig deep enough. Our aura reveals the state of our mood and health and even our personality, and it can be enhanced or depleted by our actions and external forces. Auras will introduce you to the life-enhancing effect of aura awareness and the benefits of a healthy aura. In Part One, discover the 'Anatomy of the Aura' what an aura does, what a chakra is, the seven layers of the aura (from the 'etheric body' though the 'astral body' to the 'causal body'), the chakra system (from the 'root' to the 'crown'), how energy flows and colour visualization. Part Two is all about 'Taking Care of Your Aura', with guidance and exercises: ways to shift your consciousness, using the four fundamental 'energy tools' (Awareness, Intention, Presence and Empathy), how to use a crystal to cleanse your aura, smudging for purification, how to strengthen your aura, how to protect your aura, how to interpret your aura using your different senses and understand the meanings of the colours. The clear text, vibrant design and inspirational imagery of this book will set you on the path to feeling fantastic, having more energy and, most importantly, personal and spiritual evolution. ...Show more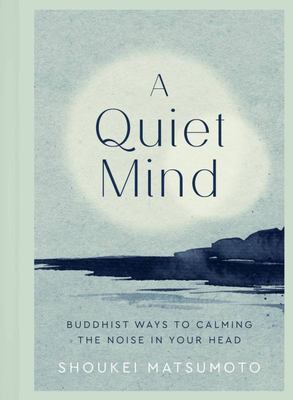 $29.99
AUD
Category: Mind , Body & Spirit
Offering powerful insights, simple tips and helpful advice, A Quiet Mind is the key to achieving ease, finding balance and calm in a chaotic world.
$19.99
AUD
Category: Mind , Body & Spirit
Thousands of readers--from prisoners to priests--have embraced Jerry Braza's insights in this book, adopting and integrating the mindful practices and habits it presents.   This new edition expands on the author's time-tested approach, introducing in-the-moment thinking and techniques for achieving cl arity, focus and energy to a new generation of readers. Given the current uncertainty and changes throughout the world, all types of readers will find this guide to be useful--from those practicing mindfulness for the first time to meditation veterans.   This practical guide to mindfulness contains reflections, actions and practices that will help you to: Reduce anxiety and stress Calm and quiet the mind Transform negative feelings and habits Intensify personal connections and relationships Heighten productivity and concentration Address unresolved emotional issues and traumas Discover the power of contemplative practice This interactive book models best practices then invites the reader to participate through a Mindfulness Test, guided meditations, daily reflections and rituals, and thought-provoking and challenging questions and prompts to set readers on the path to more mindful living.   Practicing mindfulness means performing all activities consciously. This awareness enables us to become more fully alive in each moment, enjoy more abundance, and avoid the stress and guilt that have been written into our habits. Based on the author's Mindfulness Training Program, Braza uses this book to gently provide simple exercises for applying these practices to our daily lives. ...Show more
$22.99
AUD
Category: Mind , Body & Spirit | Series: The Secret Ser.
 One word changes everything... For more than twenty centuries, words within a sacred text have mystified, confused, and been misunderstood by almost all who read them. Only a very few people through history have realised that the words are a riddle, and that once you solve the riddle--once you uncover the mystery--a new world will appear before your eyes. In The Magic, Rhonda Byrne reveals this life-changing knowledge to the world. Then, on an incredible 28-day journey, she teaches you how to apply this knowledge in your everyday life. No matter who you are, no matter where you are, no matter what your current circumstances, The Magic is going to change your entire life! ...Show more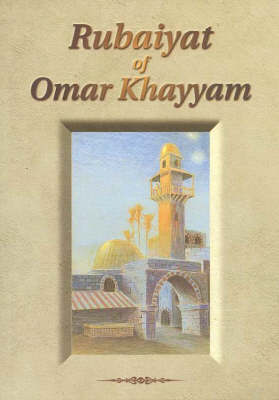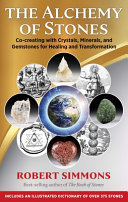 $49.99
AUD
Category: Mind , Body & Spirit
A full-color illustrated guide to co-creative alchemy with crystals and stones for personal and planetary healing and enlightenment   - Reveals that those who love and work with crystals and stones have been intuitively following the path of spiritual alchemy   - Provides meditative practices with s pecific stones to go with each stage of the alchemical transformation process as well as other tools and techniques   - Includes an illustrated dictionary summarizing the spiritual qualities of more than 375 different minerals, crystals, and gemstones   The Alchemy of Stones presents an inspired breakthrough in Robert Simmons' thirty-five year career of exploring and revealing the spiritual qualities and potentials of minerals, crystals, and gemstones. This holistic, Earth-based framework for understanding stones and their energies initiates readers into an alchemical worldview that leads to spiritual healing, transformation, and transcendence.   Engaging readers step by step, Simmons provides guidance on discovering and harnessing the three human powers of intention, attention, and imagination, each a crucial component for meeting and working in harmony with the energies of the Stone Beings. Simmons also introduces us to the Divine Feminine intelligence known as Sophia, or Wisdom. The Stone Beings are her emissaries, and through relating and co-creating with them, the healing and redemption of ourselves and the Earth becomes a reality.   Offering an illustrated dictionary of the spiritual qualities of more than 375 different minerals, crystals, and gemstones, Simmons also explores in depth what he calls the Four Cornerstones of the Alchemy of Stones: Moldavite, Phenacite, Azeztulite, and Rosophia. He discusses the stages of alchemical transformation and provides meditative practices with specific stones to go with each stage. He also explores how to work with stone mandalas, crystal body layouts, gemstone elixirs, and Orgonite energy devices and details powerful techniques for working with stones. Woven throughout are Simmons' personal stories of the pivotal mystical experiences that triggered his capacity to feel stone energies and led him to develop his relationship with the stones, revealing how this work can open minds and awaken hearts.   Lavishly illustrated, The Alchemy of Stones is an invitation to a journey of enlightenment, transformation, and spiritual metamorphosis aligned with the path of our living, conscious Earth. ...Show more