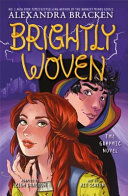 $19.99
AUD
Category: Graphic Novels
From the No.1 New York Times bestselling author of THE DARKEST MINDS comes an extraordinary graphic novel about magic, friendship and discovering your power. Extraordinary things don't happen to fourteen-year-old Sydelle Mirabil, a talented weaver who dreams about life outside of her tiny village. But t hat all changes when a mysterious young wizard named Wayland North appears and asks for Sydelle's help. He's got a shocking secret that could stop a war between kingdoms ... if he can reach the capital with the news in time. As Sydelle and Wayland race against the clock to deliver their message, they must contend with wild weather and a dark wizard who will do anything to stop them. But the sudden earthquakes and freak snowstorms may not be a coincidence. And as Sydelle discovers more about North's past and her own strange abilities, she realises that the fate of the kingdom may rest in her fingertips. ...Show more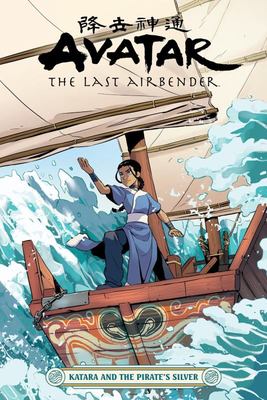 $22.99
AUD
Category: Graphic Novels
When Team Avatar is suddenly ambushed by the Fire Nation, Katara gets separated from the group. Unable to rendezvous with Aang, Toph, and Sokka, Katara must avoid capture by aligning herself with some unlikely allies! The normally sweet and sensitive Katara will need to explore her tougher side if she's going to reunite with the rest of Team Avatar.... Written by Faith Erin Hicks (The Adventures of Superhero Girl, The Nameless City) and drawn by Peter Wartman (Stonebreaker), with colors by Adele Matera and letters by ComiCraft's Jimmy Betancourt, in collaboration with Avatar- The Last Airbender animated series writer Tim Hedricks! ...Show more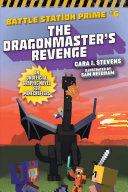 $19.99
AUD
Category: Graphic Novels | Series: Unofficial Battle Station Prime Ser.
Age range 7 to 12With the skeleton armies gone, trading is a breeze and life returns to somewhat normal for the kids who decided to stay at the outpost. Logan, Maddy, Brooklyn, Cloud, and Zoe should be enjoying the peace and quiet at Battle Station Prime, but there s one thing that keeps them up at nigh t: The threat of the Dragonmaster's revenge.The Ender Dragon egg had been a carefully guarded secret until it hatched and the young, powerful, dragon inside imprinted on an evil sorcerer named Borin. They know that it s only a matter of time before this dangerous partnership threatens their existence.Even The Prime Knight knows that he can t stop the mighty forces that are about to be unleashed. He recruits the kids of Battle Station Prime to form a Dragon Alliance and help him save the world from the kind of destruction that could change the realm forever.The fierce, young warriors set out on a perilous journey to The End to fight for everything they love. As they follow The Prime Knight into the greatest quest of their lives, the ties that once bound them together in battle will be pushed to the limit and they'll be forced to make choices they never expected to make.  ...Show more
$24.99
AUD
Category: Graphic Novels | Series: Alex Rider Graphic
A bold and stylish graphic adaptation of Alex Rider's fifth mission. In the fifth book in the number one bestselling Alex Rider series by Anthony Horowitz, teenage spy Alex travels to Venice to discover the truth about his past. But the truth lies with a criminal organization known as Scorpia, and Alex must make a choice - work for MI6 once more, or betray everything he believes in. An explosive cover look to tie in with the latest design for the trade editions of the series. Following the triumphant, international publication of Stormbreaker: The Graphic Novel, the whole graphic novel series has gained wide recognition among reviewers, fans and literacy experts. This is a series of books that may offer an accessible and compelling alternative for otherwise reluctant readers. "The perfect hero... genuine 21st century stuff." - Telegraph ...Show more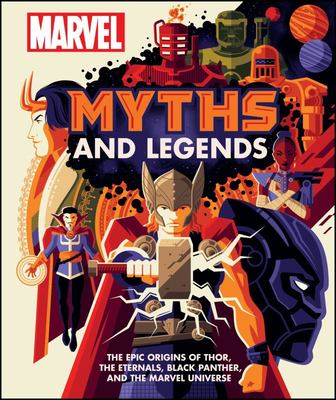 $39.99
AUD
Category: Graphic Novels
Explore the fabled myths and legends of the magnificent Marvel Universe. They look down upon the Earth from beyond the stars, watching, waiting, judging... But who or what are these all-powerful beings? How did they come to be? And what is their role in the creation of the Marvel Universe? Travel to the dawn of time and witness the birth of the Celestials, and their warring creations the Eternals and Deviants. Discover the pantheons of Thor, the Asgardians, and their Olympian rivals; the arcane cosmology of Dr. Strange; the advent of the Orishas and the Black Panthers; and the rise of Atlantis and its regal protector Namor. These wondrous mysteries - and many more - are spectacularly revealed in Marvel Myths and Legends. © 2020 MARVEL ...Show more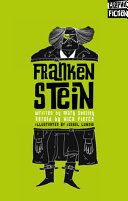 $22.99
AUD
Category: Graphic Novels | Series: Graphic Horror Ser.
Age range 9+Victor Frankenstein, a gifted medical student, has discovered the secret of bringing dead matter to life. Gathering materials from graveyards and slaughterhouses, he creates a giant of superhuman strength. But he is horrified by what he has done, and runs away. How will the creature react to being left alone in the world by his creator? This classic horror story is presented as an exciting, fast-paced graphic novel which remains faithful to Mary Shelley's original text. Specially commissioned full-colour artwork brings excitement and atmosphere to this classic tale. Speech bubbles work with the main text to emphasise and enhance the retelling. ...Show more
$19.99
AUD
Category: Graphic Novels | Series: Asterix
When the Romans persuade a Gaulish chief to challenge Vitalstatistix to single combat, no one worries much. But then a flying menhir hits Getaflix and he no longer remembers how to make his magic potion. Can Asterix help restore Getaflix's memory?
$14.99
AUD
Category: Graphic Novels | Series: Dragon Ball Super Ser.
Goku's adventure from the best-selling classic manga Dragon Ball continues in this new series written by Akira Toriyama himself Ever since Goku became Earth's greatest hero and gathered the seven Dragon Balls to defeat the evil Boo, his life on Earth has grown a little dull. But new threats loom overhe ad, and Goku and his friends will have to defend the planet once again in this continuation of Akira Toriyama's best-selling series, Dragon Ball Moro's final wish with the Namekian Dragon Balls causes a mass prison break at the Galactic Prison Goku, Vegeta and the Galactic Patrol are forced to retreat, and in the face of their defeat, both Saiyans realize they need to become much stronger if they are ever going to take down Moro and his cronies. Goku and Vegeta go their separate ways for training while Moro's goons set their sights on planet Earth ...Show more
$49.99
AUD
Category: Graphic Novels
100 Marvel comics that built a universe. Which comic books have helped define Marvel Comics and make them the pop-culture phenomenon they are today? Find out in the pages of Marvel Greatest Comics. From the trailblazing original Human Torch and his aquatic adversary Namor, the Sub-Mariner in 1939 to the game-changing 1960s Super Hero icons such as Spider-Man and the Avengers, to smart modern makeovers like Guardians of the Galaxy and Squirrel Girl, Marvel have set the pace. This book's specially curated and expertly appraised selection is a stunningly illustrated and compelling history of Marvel Comics and its legacy through the comics that made the company great. These are the comics that changed the face of an industry. These are Marvel's greatest comics. 2020 MARVEL ...Show more
Sylvie
by Sylvie Kantorovitz
$17.99
AUD
Category: Graphic Novels
In a wise and witty graphic memoir, a young artist finds her path apart from the expectations of those around her. Sylvie lives in a school in France. Her father is the principal, and her home is an apartment at the end of a hallway of classrooms. As a young child, Sylvie and her brother explore this mo st unusual kingdom, full of small mysteries and quirky surprises. But in middle and high school, life grows more complicated. Sylvie becomes aware of her parents' conflicts, the complexities of shifting friendships, and what it means to be the only Jewish family in town. She also begins to sense that her perceived "success" relies on the pursuit of math and science-even though she loves art. In a funny and perceptive graphic memoir, author-illustrator Sylvie Kantorovitz traces her first steps as an artist and teacher. The text captures her poignant questioning and her blossoming confidence, while the droll illustrations depict her making art as both a means of solace and self-expression. An affecting portrait of a unique childhood, Sylvie connects the ordinary moments of growing up to a life rich in hope and purpose. ...Show more
$18.99
AUD
Category: Graphic Novels | Series: Fire Punch Ser.
In a frozen dystopia where inhabitants eat flesh to survive, can the destructive powers of fire bring salvation? In the not-too-distant past, the Ice Witch blankets the world in snow, starvation, and madness, leading the inhabitants to seek their salvation in fire. With that, an unusual destiny unfolds for two young orphans, Agni and Luna, blessed with the ability to regenerate. But will this ability prove to be more of a curse than a blessing? In order to absorb all life, Judah has been turned into a massive tree by the Ice Witch. And just as Agni loses his will to live, Judah's sorrowful pleas for death echo in his ear. What will await the world after its destruction and rebirth is complete? ...Show more