Word Games
by Kumon Publishing North America ((various roles))
$24.99
AUD
Category: Games & Puzzles
Learn new vocabulary and practice writing words with fun and challenging word puzzles.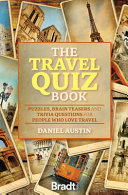 $24.99
AUD
Category: Games & Puzzles | Series: Bradt Travel Guides
From the world's most adventurous travel publisher, a unique collection of quizzes, puzzles and brain teasers for intrepid globetrotters and armchair travellers alike. Whether you're planning a family quiz night, looking to while away a long-haul flight or just keen to brush up on world facts, The Trave l Quiz Book will have you scratching your head and dreaming about places far away. There are 2,200 questions to suit every level and age of traveller, from the deceptively simple to the downright diabolical.. The flag of which country is neither square nor rectangular?. What three US states have four-letter names?. The name of which animal is Greek for 'horse of the river'?. What number is considered unlucky in China as it sounds like the word for 'death'?. Which European country produces more than half the world's supply of cork?Playful, inspirational and just occasionally fiendish, The Travel Quiz Book will put your global knowledge to the test. ...Show more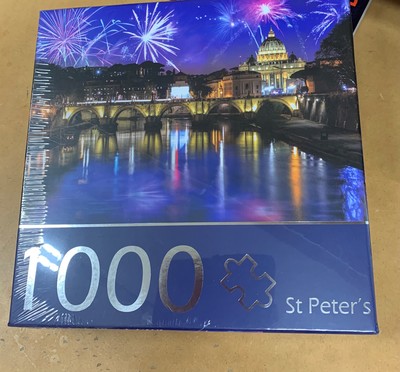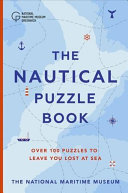 $35.00
AUD
Category: Games & Puzzles
Think you know the difference between a ship and a boat? Do you really understand the shipping forecast? And what do all the different flags at sea mean? The Nautical Puzzle Book is packed to the brim with over 100 puzzles inspired by the National Maritime Museum's objects and their stories. Inside th is book you'll find a fiendish mix of word games, codewords, trivia, picture puzzles, word scrambles, anagrams, crosswords and much more. It's a chance to learn all about epic explorers, history makers, record breakers, myths, legends, seafaring traditions and life at sea. By the time you reach the end you'll have navigated centuries of history, crossed thousands of miles of ocean, and made countless discoveries - so batten down the hatches and set sail! __________ The perfect gift for veteran seafarers and armchair navigators alike. Find out if you're worthy of captaincy or destined to be a deck hand in this beautiful and addictive puzzle book! ...Show more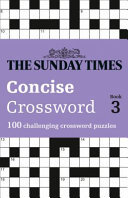 $14.99
AUD
Category: Games & Puzzles
Quiz your family at home with crosswords, puzzles and games. A crossword to test your general knowledge with 100 puzzles of moderate difficulty with one or two more teasing clues to tax you more fully. A satisfying challenge to stimulate the brain cells. Do you find cryptic crosswords too much of a chor e? Do you want your general knowledge and word power to be tested but not put through the mill? Are you on the lookout for something to pass the time on a train or plane journey? We have just what you are looking for. 100 crosswords, set out in a clear, easy-to-use double-page spread. The clues are mostly definition-based. There will be clues for which more than one answer is possible, so it's best to look for a clearly unique answer or unique possible combination of crossing answers as the first to write in. ...Show more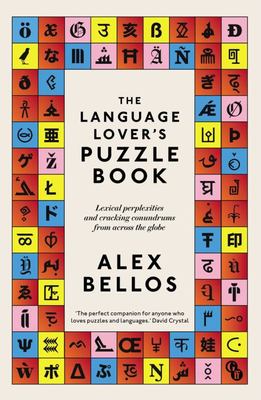 $29.99
AUD
Category: Games & Puzzles
From the bestselling author of Alex's Adventures in Numberland and Can You Solve My Problems? comes a fascinating, hugely entertaining collection of puzzles for crossword addicts and language-lovers of all stripes.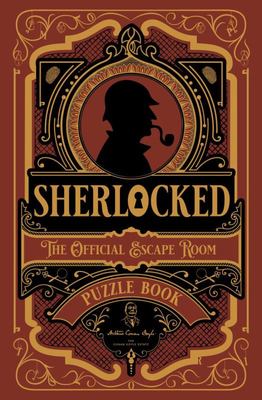 $24.99
AUD
Category: Games & Puzzles
Solve puzzles, choose your path and solve the mystery in this official Sherlock puzzle book! Step into the shoes of the world's favourite detectives and help Holmes and Watson solve a kidnapping case while systematically becoming trapped in a series of locked rooms themselves. This unique puzzle book e mulates the experience of working your way out of an escape room. These have become a popular pastime with puzzlers of all ages, with an estimated 10,000 escape rooms worldwide. The mysteries of the case reveal themselves as you solve logic puzzles, unravel riddles, crack codes, unlock doors and discover secrets. With decisions to make along the way, and four possible endings, you are sure to get lost in this intricate and mysterious tale - but hopefully not forever. With puzzles created by the Escape Room Guys - expert escape room consultants based in the US - and an intriguing story written by professor Tom Ue, this official Sherlock Holmes book is the perfect gift for puzzlers, escape room enthusiasts or Holmes fans. ...Show more