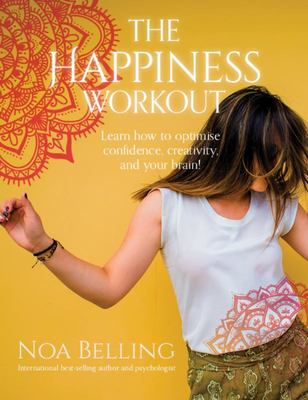 $29.99
AUD
Category: Fitness
What if you could practice, and access, happiness at any time? When were you last truly happy? How did 'happy' feel? Some people find that being happy is a natural state of being, but for others it's a constant struggle to find contentment with all of life's stresses and upheavals. Bestselling author and psychologist Noa Belling has designed a variety of 'happiness workouts' to help you do just that. Based on scientific studies of biochemistry and neuroscience, this book teaches you how to cultivate happiness by honing certain physical skills such as strength, flexibility, fluidity, grounding and warm-heartedness. Deeply rooted within your body, these skills foster resilience, confidence and creativity to help you meet life's challenges skillfully. A happiness workout is made up of everyday quick practices, complemented by physical exercise programs that are designed to be accessible no matter your age or level of fitness. Try it out and feel how it optimises your brain function and reliably turns things around! ...Show more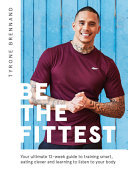 $29.99
AUD
Category: Fitness
Be The Fittest is a powerful, fun and inspirational guide that will change your life.   Tyrone is a personal trainer who turned his life around through fitness. In this, his first book, he shares his ground-breaking workout and meal plans so that anyone can learn to Be The Fittest in 12 weeks. Train the fittest: 12 weekly workout plans based on Tyrone's unique method of combining HIIT with yoga, with clear photographs of the exercises and easy-to-use weekly workout schedules to fit into busy lives Eat the fittest: 60 recipes with photographs and accompanying meal plans, using supermarket ingredients and including time-saving and/or healthy tips and tricks  Feel the fittest: essential yoga poses, with clear photographs, as well as breathwork exercises and self-care tips Be the fittest: motivational advice, goal-setting and encouragement to help you sustain the new, fittest you You'll need no special equipment or expensive ingredients to follow Tyrone's unbeatable fitness plan. And since the book offers questions to help you figure out what your current level of fitness is, you'll be able to start working out at a level that suits YOU.  Are you ready to Be The Fittest? ...Show more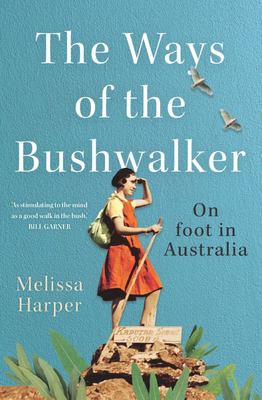 $34.99
AUD
Category: Fitness
Australians have always loved to step out in nature, whether off-track or along a marked route. Bushwalking – an organised long-distance walk in rugged terrain that requires maps and camping equipment, or a family day out – is one of our most popular pastimes. This landmark book, now updated, was the fi rst to delve into its rich and sometimes quirky history. From the earliest days of European settlement, colonists found pleasure in leisurely strolls through the bush, collecting flowers, sketching, bird watching and picnicking. Yet over time, walking for the sake of walking became the dominant motive. Walking clubs proliferated, railways organised mystery hikes attended by thousands, and Paddy Pallin established his equipment business. Bushwalking – serious walking – was invented. Whether you are inclined to put on your walking boots and pack your sleeping bag, or would rather stay in a luxury hut, this sure-footed and witty book reveals how the ordinary act of walking can become extraordinary. 'An absorbing exploration of the story of bushwalking in Australia. It's a well researched history, not just of walking, but of our changing relationship to the natural environment, of coming to know its unique beauty and its power to both inspire and restore the body and spirit. A compelling read for anyone who loves the Australian bush.' — Patti Miller '...a splendid social history, one so entertaining and revealing that you wonder why it hasn't been done before.' — Amanda Lohrey 'Slip this book in your swag – and step into adventure.' — Tom Griffiths   ...Show more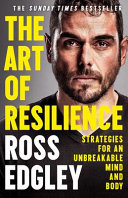 $32.99
AUD
Category: Fitness
Bestselling author and award-winning adventurer Ross Edgley has been studying the art of resilience for years, applying all he has learned to become the first person in history to swim around Great Britain, breaking multiple world records. Now Ross focuses on mental strength, stoicism and the training needed to create an unbreakable body. Ross Edgley famously ran a marathon pulling a 1.4-tonne car and climbed a rope the height of Everest (8,848m), after living with Yamabushi warrior monks in Japan and partaking in Shamanic pain rituals with fire ants in the Amazon jungle.  On his epic 1,780-mile journey around Great Britain, which lasted 157 days, Ross swam through giant jellyfish, arctic storms, 'haunted' whirlpools and polluted shipping lanes, going so hard, and so fast, his tongue fell apart. Ross's previous book, The World's Fittest Book, was a Sunday Times No.1 bestseller and explored the science of physical fitness. Now, in The Art of Resilience, Ross uses his swim experience and other amazing endurance feats, where he managed to overcome seemingly insurmountable pain, hardship and adversity, to study the performance of extreme athletes, military and fitness specialists and psychologists to uncover the secrets of mental fitness and explore the concept of resilience, persistence, valour and a disciplined mindset in overcoming adversity. This ground-breaking book represents a paradigm shift in what we thought the human body and mind were capable of and will give you a blueprint to become a tougher, more resilient and ultimately better human - whatever the challenge you face.   ...Show more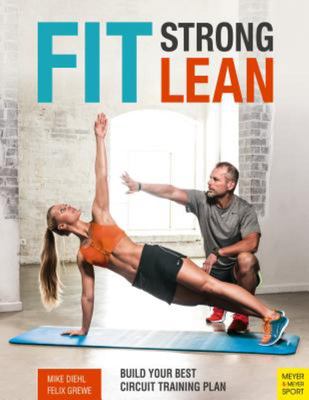 $37.99
AUD
Category: Fitness
Get Fit. Get Strong. Get Lean. provides the best, no excuses, exercises that will get anyone at any fitness level into their best shape. Mike Diehl--a soldier in the German military--has spent decades training world-class athletes, actors, and politicians, and he presents his best exercises in this book . With more than 100 simple, yet highly effective exercises, both fitness fanatics and beginners can train at their own level. The 15 circuits provide training variety to prevent that dreaded exercise plateau. Each circuit is only 15 minutes, maximizing training while reducing the risk of injury. An added bonus is that all the workouts can be completed anywhere--at home, at the gym, or even in the park. In addition to a variety of bodyweight exercises, this book also provides training programs that use popular equipment such as dumbbells, exercise bands, and medicine balls. A special scoring system will help motivate the exercisers to completely their training sessions regularly and to make each session their best. Get Fit. Get Strong. Get Lean. uses all the necessary components of fitness--endurance, strength, speed, and mobility--making it a must-have book for anyone looking to start or change their workout routine. They will become fitter, stronger, and leaner in no time ...Show more
$26.99
AUD
Category: Fitness | Series: Hacks Ser.
Skip the gym and improve your physical and mental fitness in just minutes with these 300 quick and easy ways to add movement to your day   Being active and in shape helps you sleep, keeps you strong and healthy, and improves balance, your social life--and even your sex life We all know exercise is go od for us, but time, money, age, and inertia often keep us stuck on the couch. But you don't need to join a gym--or even leave your house--to get fit and healthy   In Fitness Hacks for over 50, you'll discover quick and attainable tips and strategies to maintain (or increase) your fitness and strength at any point in your life. These simple, easy-to-do movements and activities that just take a few minutes a day makes it easy and friction-free to look and feel better, regardless of your age and abilities.   It's never too late to get started Let Fitness Hacks for over 50 put you on the path to a healthier lifestyle and a longer life that you can enjoy ...Show more
$39.99
AUD
Category: Fitness
Stretching is the most popular fitness book in the world, having sold over 33/4 million copies in 40 years. It has been translated into 23 languages. In this new edition there are stretches for improving the bad posture attributable to cell phone usage ("tech neck"), and for people using computers. Thi s is the book that people tell their friends about, that trainers suggest for virtually every sport and activity, and that medical professionals recommend to people just starting to get back in shape. Stretching first appeared in 1980 as a new generation of Americans became committed to running, cycling, aerobic training, and workouts in the gym -- all of which are commonplace now. It features stretching routines specific to a variety of people, including sports enthusiasts, travelers, children, gardeners, and people in wheelchairs. There is a new section titled "Stretches for the Digital World," with stretches for people using cell phones and/or computers, as well as tips for better posture and stretches to do in an office environment. ...Show more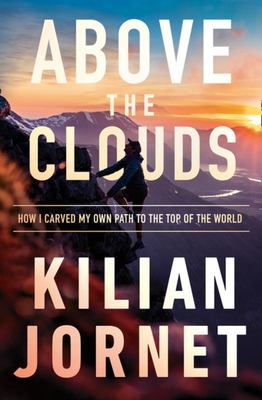 $34.99
AUD
Category: Fitness
The most accomplished mountain runner of all time contemplates his record-breaking climb of Mount Everest in this profound and free-flowing memoir--an intellectual and spiritual journey that moves from the earth's highest peak to the soul's deepest reaches. What drives a person to the edge of one of th e most difficult and revered mountains in the world? How much is one willing to sacrifice and suffer to pursue an authentic and bold life? The most accomplished mountain runner of all time, Kilian Jornet ponders these questions as he contemplates his record-breaking climb of Mount Everest, exploring the mountain's changing nature over four seasons and his own existence. As he recounts a life spent studying, tending, and ascending the greatest peaks on earth, Jornet ruminates on what he has found in nature--simplicity, freedom, and spiritual joy--and offers a poetic yet clearheaded assessment of his relationship to the mountain . . . at times his opponent, at others, his greatest muse.  In this sweeping, soulful journey--the flip side of stories like Into Thin Air--Jornet illuminates with beauty and brilliance what it means to be an athlete, a competitor, and a human facing the greatest life challenges--for him, the mountain he yearns to climb and honour. ...Show more
$22.99
AUD
Category: Fitness
A complete training plan that allows anyone to achieve results that were once only available to elite athletes - devised by Michael Jordan's trainer Tim S. Grover.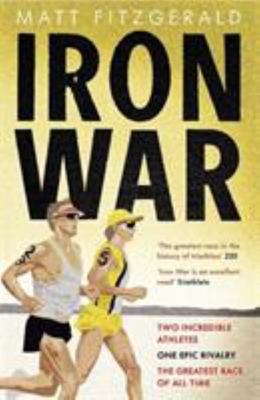 $26.99
AUD
Category: Fitness
Longlisted for the William Hill Sports Book of the Year 2012. For over a decade, Dave Scott and Mark Allen were locked in one of the fiercest rivalries sport has ever known. The men, who seemed able to force their bodies into achieving the impossible, dominated the nascent sport of triathlon, continual ly pushing each other to ever-greater feats of athleticism and endurance. On October 14 1989 the battle between Scott and Allen reached its peak at the 13th Hawaii Ironman, when the pair raced the 140.6-mile event side by side, for eight straight hours at breakneck speed. The eventual winner's margin of victory was a scant 58 seconds. In a profound psychological portrait of these two men, and a gripping exploration of the aching gap between triumph and defeat, Iron War tells triathlon's greatest ever story. ...Show more
$24.99
AUD
Category: Fitness
"I have always known that I must share the knowledge I was fortunate to learn along my athletic journey. I hope that by writing this book I can pass forward the baton and help you to achieve your wildest dreams." Hanny AllstonThe Trail Running Guidebook provides athletes of any ability a safe pathway of preparation to their chosen adventures. Hanny Allston's personal coaching methodologies focus on sustainable, long-term health, training and performance successes.The Trail Running Guidebook contains a snapshot of key lessons that Hanny has learnt on her journey to becoming a world champion and elite trail running record holder. To help you find your feet in the sport of trail running she shares her theories on training & racing strategies, nutrition & hydration, equipment, how to avoid the common injuries, running technique, and psychology.Unlike growth models where training builds and builds with little reprieve, Hanny's unique model – Wave Training – allows athletes greater potential for recovery, self-reflection and spontaneous playfulness.Hanny has experienced the elation of success but also the pitfalls of striving too far for performance. It is from this honest place that she has written this book for you. ...Show more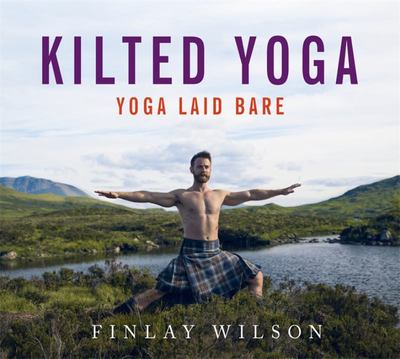 $24.99
AUD
Category: Fitness
FROM THE VIRAL YOGA STAR - 43 MILLION VIEWS IN JUST FIVE DAYS Yoga as it's never been seen before! 'Yoga can feel elitist but the book does not alienate. Partly because of its gentle humour, and partly because the language does not assume any knowledge of terms or sequences. It's straightforward and t o the point. And the scenery beats a sterile yoga studio.' - Evening Standard 'Apparently there is something about the recipe of beards, kilts, butts and the Scottish highlands that just works.' - Finlay Wilson 'Yoga and kilts in a Perthshire forest has proved to be just what the world was waiting for.' - BBC Get ready to lose yourself in the wilds of Scotland and reconnect with the natural world in this gorgeous little book that will make you look at yoga in a whole new way - kilt optional! After recovering from an accident, Finlay Wilson found yoga was the best way to rebuild his strength. Now a qualified yoga instructor himself, he's decided to bring a modern take to this ancient practice. Feast your eyes on his yoga moves and discover why his Kilted Yoga video became an instant global sensation. This beautiful book is both dramatic and inspirational, but also tongue in cheek, quirky and funny. Finlay introduces you to the fundamentals of yoga through four progressive sequences to help you develop your practice. Combining stunning photography of the Scottish highlands with practical advice, Kilted Yoga is the inspiration you've been waiting for - join the movement here. Check out the video that went viral: www.facebook.com/BBCScotland/videos/1085403278236761 ...Show more