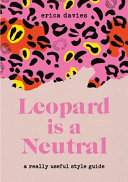 $35.00
AUD
Category: Fashion
This is the ultimate confidence-boosting style guide you need in your life. Erica Davies is here to help you reignite your love of clothes reclaim your style and ditch the archaic fashion rules and language that hold you back from your happiness. Grounded by personal stories and twenty years of career learnings as a fashion editor and journalist, Leopard is a Neutral offers practical advice on how to make bold, assured style decisions, harness the power of dressing and curate a wardrobe of joy. Erica unpicks the damaging framework we use to think about our bodies and confronts the negative pressures placed on women - encouraging us all to explore and celebrate our sense of self every day. 'This book is as amiable, relatable and stylish as Erica herself. Crammed with useful tips and advice, it's a treasure trove of the best brands, inspired styling ideas and fashion editor insider knowledge (like how to 'scan' the shops). Best of all it gives you the confidence to break the 'style rules' and instead, carve out your own. Bravo!' - Sarah Tomczak, Editor, Red 'A brilliant style guide.' - Candice Brathwaite 'Erica is one of those women who radiates joy and makes you feel good about yourself, so of course this book offers the same sentiment (along with some amazing style tips), I loved it.' - Alex Stedman, The Frugality ...Show more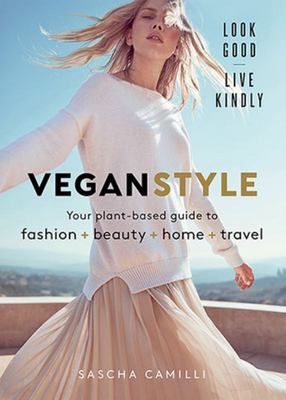 $35.00
AUD
Category: Fashion
A chic, informative guide to conscious living and a lifestyle manual for living a luxurious, cruelty-free life.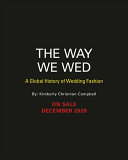 $35.00
AUD
Category: Fashion
For fashion buffs, romantics, and brides-to-be, a fascinating collection of wedding garb and glamour through pop culture and history.The Way We Wed: A History of Wedding Fashion presents styles and stories from the Renaissance to the present day, chronicling evolving fashions, classes, and expectations. And because all wedding attire has a tale to tell, The Way We Wed also reveals fascinating personal stories of those who wore it.   While the book is a rich source of bridal inspiration for all seasons, it's far from a monotonous parade of white gowns. The Way We Wed showcases wedding gowns of all colors and styles from around the world, as well as going-away dresses, accessories (shoes, veils, hats, and tiaras), and clothes worn by flower girls, bridesmaids, mothers of the bride, and grooms. Same-sex weddings are represented along with royal weddings, wartime brides, White House weddings, remarriage, Hollywood weddings, and more. The book features celebrity and historical couples as well as everyday people. A few of the included names: Angelina Jolie Frida Kahlo Elizabeth Taylor Princess Diana Martha Washington Solange Knowles Ellen DeGeneres Meghan Markle Illustrated with 100 gorgeous photos, The Way We Wed is a rich celebration of the art of wedding fashion across time and cultures, and those whose style and circumstances made a statement. ...Show more
$24.99
AUD
Category: Fashion | Series: Little Book of Fashion Ser.
The illustrated story of Christian Dior's early life, the brand's inception, the triumphs of the couture collections on the catwalk and the red carpet, and the brand's journey after the death of its founder.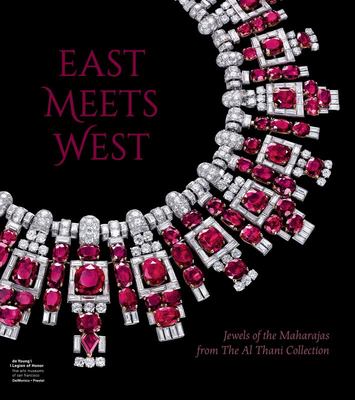 $69.99
AUD
Category: Fashion
This stunning book focuses on four centuries of magnificent jewelry that resulted from the cultural exchange between India and Europe. From the dawn of the Mughal Empire through the end of the British Raj, exquisite pieces of jewelry from or inspired by India traveled between Europe and Asia. This book features more than 150 objects, including jewel-encrusted jades, famous gemstones, enameled gold, and other precious works of art that range in date from the 17th century to the 1930s, along with exquisite contemporary examples by JAR and Baghat that draw from earlier motifs. Between the 16th and 19th centuries, Indian jewelry and works of art developed Persian and Muslim influences brought over by the Mughal Empire while European styles and craftsmanship traveled to India via the British Raj. As illustrated in this elegant book, 20th-century influences flowed in the opposite direction when Indian jewelry inspired European designers to make pieces in the Indian style. East Meets West also showcases the significant role that gender played, as Indian men adorned themselves with treasures worn exclusively by women in Europe. With fascinating essays and beautiful photographs, this book illustrates the cultural and artistic conversations that resulted in some of the most gorgeous jewelry ever created. Copublished by the Fine Arts Museums of San Francisco and DelMonico Books ...Show more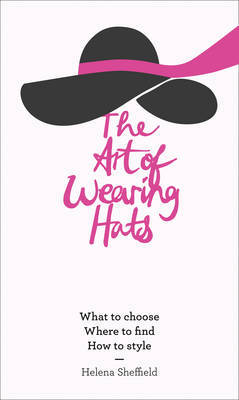 $12.99
AUD
Category: Fashion
The perfect and practical pocket guide to being a hat wearer for novices and aficionados alike, complete with tips on where to buy them, how to wear them, who wears them best and tricks of the trade (yes hat hair, we're looking at you). Hats have been a mainstay of fashion for centuries, but now they're back with a bang - overtaking the accessories departments of Topshop et al and gracing the celebrated heads of Taylor Swift, Cara Delevigne, Johnny Depp and the like day in and day out. But which one should you wear? Which will suit you best, how should you wear them and when? The Art of Wearing Hats answers all these questions and more. Broken down into chapters covering everyday, outdoor and special occasion hats, you'll soon discover the full range to choose from, alongside who in the Googlable world you can turn to for styling tips, and fun facts about where each originated from. Complete with illustrations and tips on how to grow your hat-wearing confidence, it might be an idea to start making room in your wardrobe. ...Show more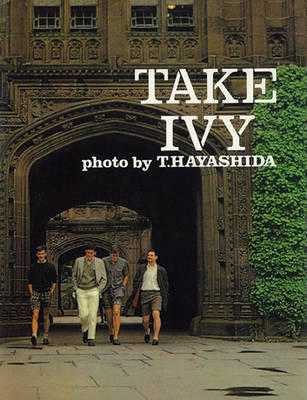 Take Ivy
by Teruyoshi Hayashida
$9.99
AUD
$35.00
(71% off)
Category: Fashion
Described by "The New York Times" as, "a treasure of fashion insiders," "Take Ivy" was originally published in Japan in 1965, setting off an explosion of American-influenced "Ivy Style" fashion among students in the trendy Ginza shopping district of Tokyo. The product of four sartorial style enthusiasts , "Take Ivy" is a collection of candid photographs shot on the campuses of America's elite, Ivy League universities. The series focuses on men and their clothes, perfectly encapsulating the unique academic fashion of the era. Whether lounging in the quad, studying in the library, riding bikes, in class, or at the boathouse, the subjects of "Take Ivy" are impeccably and distinctively dressed in the finest American-made garments of the time. " Take Ivy" is now considered a definitive document of this particular style, and rare original copies are highly sought after by "trad" devotees worldwide. A small-run reprint came out in Japan in 2006 and sold out almost immediately. Now, for the first time ever, powerHouse is reviving this classic tome with an all-new English translation. Ivy style has never been more popular, in Japan or stateside, proving its timeless and transcendent appeal. "Take Ivy "has survived the decades and is an essential object for anyone interested in the history or future of fashion. ...Show more
$24.99
AUD
Category: Fashion | Series: Notes and Doodles Ser.
A fun new journal to keep with you whenever you come across a fab pair of shoes you've got to have or want to record your fashion thoughts. Filled with great quotes and tips, it also has handy makeup hints and seasonal suggestions and funky illustrations to colour in for inspiration. With plenty of spac e to list your top outfits, fashion item wishlists and stick in magazine snippets and mood pieces, you'll be ahead of the crowd ...Show more
$195.00
AUD
Category: Fashion
As testified by the monumental success of the recent Dior retrospective curated by the Musée des Arts Décoratifs in Paris, 'Christian Dior: Designer of Dreams', which attracted over 700,000 visitors over its extended run, John Galliano's creations for the house of Dior have entered fashion history and a re widely recognized as some of the most breathtaking and imaginative collections ever created. John Galliano for Dior is the first publication entirely dedicated to showcasing these unforgettable designs, which have become collectors' items and form a key chapter of the history of the house of Dior - 'the greatest house in the world', as Galliano stated when he was first placed at its helm. 'I see myself as a guardian of [Christian Dior's] spirit, a keeper of his dreams,' he added. The book unfolds chronologically, revisiting the most iconic creations and revealing previously unseen behind-the-scenes moments that capture models, hairdressers, stylists, make-up artists and John Galliano himself at their most creative. Robert Fairer's stunning and high-energy photographs convey the drama, glamour and wild imagination that defined Galliano's Dior shows. A treasure trove of inspiration, they make this publication a must-have reference for fashion and photography lovers alike. ...Show more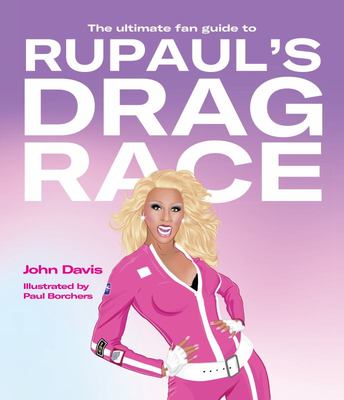 $29.99
AUD
Category: Fashion
Prepare for a RuPaul's Drag Race herstory lesson like no other - as this book celebrates all the queens from seasons 1 to 10, plus so much more   Buckle up hunties, as we spill the T on the greatest reality show This ultimate guide celebrates all the queens that have sashayed the runway from seasons 1 to 10 and All Stars seasons 1 to 3 - all 127 fierce performers are included and all are illustrated by talented artist Paul Borcher Author John Davis also gives the reader an insider's guide to drag terms, and includes inspiring quotes from RuPaul, and stats and facts on all those sickening lip-sync battles, the mad fashion moments and the feuds and friendships that make this series so exceptional. ...Show more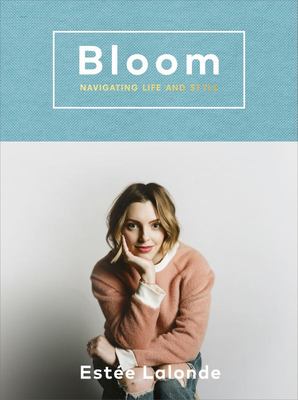 $39.99
AUD
Category: Fashion
'Bloom is a dream for me. I cannot believe I have been given the opportunity to share some thoughts and ideas that I wish were available to me in a book when I was growing up. By exploring the different aspects of my life that are important to me, such as travel, fashion, interiors and more, I hope to g ive you an honest perspective on the lessons I've learned along the way and why they are meaningful to me. Bloom is not a book about living the perfect lifestyle, it's about giving you the confidence to find the lifestyle that is perfect for you.' Estee Lalonde ...Show more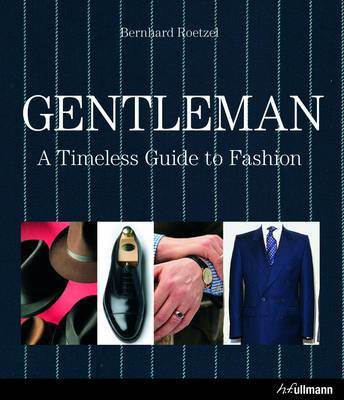 $59.99
AUD
Category: Fashion
This is a treasure trove of information about the fashion icons who have created modern style for men, with advice on what to wear and how to wear it.