$32.99
AUD
Category: Crime Fiction | Series: A\Temperance Brennan Novel Ser.
A storm has hit South Carolina, dredging up crimes of the past. On the way to Isle of Palms, a barrier island off the South Carolina coast, forensic anthropologist Temperance Brennan receives a call from the Charleston coroner. During the storm, a medical waste container has washed up on the beach. Ins ide are two decomposed bodies wrapped in plastic sheeting and bound with electrical wire. Chillingly, Tempe recognizes many details as identical to those of an unsolved case she handled in Quebec fifteen years earlier. With a growing sense of foreboding, she flies to Montreal to gather evidence and convince her boss Pierre LaManch to reopen the cold case. She also seeks the advice - and comfort - of her longtime beau Andrew Ryan. Meanwhile, a storm of a different type gathers force in South Carolina. The citizens of Charleston are struck by a bacterium that, at its worst, can eat human flesh. Thousands panic and test themselves for a rare genetic mutation that may have rendered them vulnerable. Shockingly, Tempe eventually discovers that not only are the victims in both grisly murder cases related, but that the murders and the disease outbreak also have a common cause...     ...Show more
$29.99
AUD
Category: Crime Fiction
The elegant Miss Phryne Fisher returns in this scintillating collection, which features four brand-new stories. The Honourable Phryne Fisher - she of the Lulu bob, Cupid's bow lips, diamante garters and pearl-handled pistol - is the 1920s' most elegant and irrepressible sleuth.Miss Phryne Fisher is up to her stunning green eyes in intriguing crime in each of these entertaining, fun and compulsively readable stories. With the ever-loyal Dot, the ingenious Mr Butler and all of Phryne's friends and household, the action is as fast as Phryne's wit and logic.   ...Show more
$34.99
AUD
$39.99
(12% off)
Category: Crime Fiction | Series: William Warwick Novels Ser.
Turn a Blind Eye is the third instalment in the gripping story of Detective Inspector William Warwick, by the master storyteller and Sunday Times number one bestselling author of the Clifton Chronicles. William Warwick, now a Detective Inspector, is tasked with a dangerous new line of work, to go under cover and expose crime of another kind: corruption at the heart of the Metropolitan Police Force. His team is focused on following Detective Jerry Summers, a young officer whose lifestyle appears to exceed his income. But as a personal relationship develops with a member of William's team, it threatens to compromise the whole investigation. Meanwhile, a notorious drug baron goes on trial, with the prosecution case led by William's father and sister. And William's wife Beth, now a mother to twins, renews an old acquaintance who appears to have turned over a new leaf, or has she? As the undercover officers start to draw the threads together, William realizes that the corruption may go deeper still, and more of his colleagues than he first thought might be willing to turn a blind eye. 'Peerless master of the page-turner' - Daily Mail   ...Show more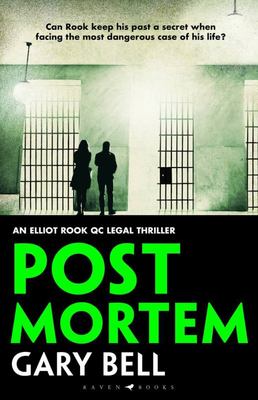 $29.99
AUD
Category: Crime Fiction
Can Rook keep his criminal past a secret when facing the most dangerous case of his life? Thirteen men have died in a London prison. Barrister Elliot Rook QC, who risks losing everything if his secret criminal past is revealed, must defend Charli Meadows, the vulnerable single mother accused of smugglin g the deadly tainted drugs inside. But just as Rook becomes suspicious of those closest to Charli, a note arrives at his flat o threatening violence if the trial is not called off. While Rook battles to defend Charli and protect himself, his young prot g Zara Barnes is fighting for her livelihood. In a few short weeks, only one tenancy at the legal chambers will be available to the ever-multiplying mass of pupils. Determined to make it hers, Zara takes on her biggest solo case yet. But will her gamble pay off? Praise for the Elliot Rook QC series- '(A) thriller I found hard to put down' - Observer 'Slick and wonderfully paced, I was hooked from the opening pages. One of the best legal thrillers I have read recently, it reminded me of early Grisham' - AMW Books Blog 'A brilliant read' - A. N. Wilson, Tablet   ...Show more
$18.99
AUD
Category: Crime Fiction | Series: Judi Westerholme Ser.
There's nothing more dangerous than revenge. Judi Westerholme has been through it. Brave and strong-willed, she's just about coping in her new role as foster parent to her orphaned niece, taking a job at the local pub to help make ends meet. Then the pub's landlord and Judi's friend, army veteran Pete "Macca" Maccasfield, is murdered, and her world is suddenly turned upside down.Despite warnings from the city police to keep out of it, Judi can't help but get involved in the search for Macca's killer. But she soon becomes deeply entangled with some ruthlessly dangerous men. She must act fast and think smart to work out what they want--before anyone else gets hurt . . .Long buried secrets resurface in Sherryl Clark's pacy crime novel that pushes Judi Westerholme to her limits to protect the people she loves most. ...Show more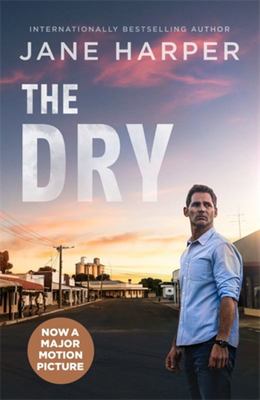 $19.99
AUD
Category: Crime Fiction
NOW A MAJOR MOTION PICTURE STARRING ERIC BANA AS AARON FALK. WHO REALLY KILLED THE HADLER FAMILY? It hasn't rained in Kiewarra for two years. Tensions in the farming community become unbearable when three members of the Hadler family are discovered shot to death on their property. Everyone assumes Luke Hadler committed suicide after slaughtering his wife and six-year-old son. Federal Police investigator Aaron Falk returns to his hometown for the funerals and is unwillingly drawn into the investigation. As suspicion spreads through the town, Falk is forced to confront the community that rejected him twenty years earlier. Because Falk and his childhood friend Luke Hadler shared a secret, one which Luke's death threatens to unearth ... ...Show more
$32.99
AUD
Category: Crime Fiction
She thinks love can kill you. It turns out she might be right. Meet Harper Brown ...  Occupation: Arts journalist Dream job: Hard-hitting news reporter Location: Paris Loves: True crime podcasts, art galleries, coffee, whiskey Does not love: fake people, toxic positivity, being told how to live her life by smug workmates who have no life (that's you, Stan), her narcissistic ex Favourite book: 1984 Favourite artist: Noah X. Sometimes. Favourite painting: Klimt's Schubert at the Piano Special skills: breaking out of car boots, picking locks and escaping relationships. Superpower: She can lose any guy in three minutes flat. Ask her how. Secret: She's hot on the trail of a murderer - and the scoop of a lifetime. That's if the killer doesn't catch her first. ...Show more
$27.99
AUD
$32.99
(15% off)
Category: Crime Fiction
Not all killers can be tamed... the thrilling second book in the Sunday Times bestselling Detective Jack Warr crime series.   Wild mustangs are difficult to rope, their lead stallion wary and protective of his herd. To capture that special stallion takes time. He is separated, roped, and lead back to t he ranch. Once tamed, he is sent back into the wild. And before long, he will lead the entire herd back to the ranch. He is given the name 'Judas Horse'.When Detective Jack Warr identifies an informer, the terrified man begins to give details of a massive robbery planned by a team of unscrupulous and dangerous men.These men have already orchestrated many audacious robberies, leaving terrified victims in their wake. And they have already killed to get what they want.Detective Jack Warr and his team must use their informant as a 'Judas Horse' to draw in the unsuspecting robbers, so that they go ahead with the planned robbery. However, one false move, and more blood will be spilled . . .   ...Show more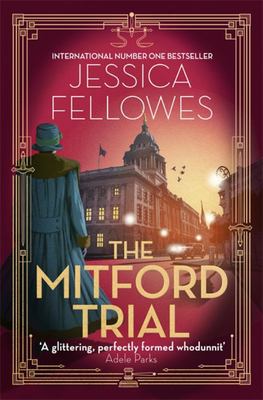 $32.99
AUD
Category: Crime Fiction | Series: The\Mitford Murders Ser.
A timeless whodunnit with the fascinating Mitford sisters at its heart, The Mitford Trial is inspired by a real-life murder in a story full of intrigue, affairs and betrayal. It's former lady's maid Louisa Cannon's wedding day, but the fantasy is shattered shortly after when she is approached by a secre tive man asking her to spy on Diana Mitford - who is having an affair with the infamous Oswald Mosley - and her similarly fascist sister Unity. Thus as summer 1933 dawns, Louisa finds herself accompanying the Mitfords on a glitzy cruise, full of the starriest members of Society. But the waters run red when a man is found attacked, with suspects everywhere. Back in London, the case is taken by lawyer Tom Mitford, and Louisa finds herself caught between worlds: of a love lost to blood, a family divided, and a country caught in conflict. ...Show more
$32.99
AUD
Category: Crime Fiction | Series: Mickey Haller Ser.
Lincoln Lawyer Mickey Haller is back in the heartstopping new thriller from #1 New York Times bestselling author Michael Connelly. Defense attorney Mickey Haller is pulled over by police, who find the body of a client in the trunk of his Lincoln. Haller is charged with murder and can't make the exorbita nt $5 million bail slapped on him by a vindictive judge.   Mickey elects to defend himself and must strategize and build his defense from his jail cell in the Twin Towers Correctional Center in downtown Los Angeles, all the while looking over his shoulder--as an officer of the court he is an instant target.   Mickey knows he's been framed. Now, with the help of his trusted team, he has to figure out who has plotted to destroy his life and why. Then he has to go before a judge and jury and prove his innocence.   In his highest stakes case yet, Mickey Haller fights for his life and shows why he is "a worthy colleague of Atticus Finch...in the front of the pack in the legal thriller game" (Los Angeles Times).     ...Show more
$17.99
AUD
Category: Crime Fiction | Series: The\Dales Detective Ser.
The Dales Detective Agency's latest assignment appears to be an open and shut case. Hired by a local solicitor to find a death certificate for a young woman who died over 20 years ago, Samson O'Brien is about to find out that things in Bruncliffe are rarely that straightforward. Particularly when the so licitor insists that Delilah Metcalfe, with her wealth of local knowledge, works alongside Samson on this sensitive investigation.Delilah is eager to help. At the very least, the case will take her mind off the looming custody battle for her precious dog, Tolpuddle, and the threat of the bank foreclosing on her struggling Dales Dating Agency.As Samson and Delilah begin their inquiries they soon become embroiled in a mystery that has lain at the heart of the town for decades. But in uncovering the truth have they exposed secrets that some would prefer remained buried? ...Show more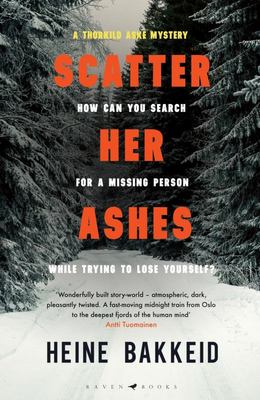 $29.99
AUD
Category: Crime Fiction | Series: A\Thorkild Aske Mystery Ser.
Disgraced, damaged former police officer Thorkild Aske has stopped taking his painkillers after his last experience searching for the missing in northern Norway. Wracked by withdrawal and desperate for work, he reluctantly agrees to investigate the disappearance of two schoolgirls for bestselling crime writer Milla Lind but he soon discovers that Lind's interest in the case is not, as she claims, simply research for her latest novel. When Thorkild discovers that her previous investigator was murdered on the job, no-one will explain why all he has to go on are files about unrelated cases from all across Norway. Oh, and his ex-wife wants to talk. What could possibly go wrong? Praise for the Thorkild Aske series   'Stephen King has got himself a Norwegian crime heir' - Ekstra Bladet 'Wonderfully creepy' - Daily Mail 'A gripping, atmospheric novel and a first outing for Aske. More are promised o I can't wait' - Saga 'At a stroke, Bakkeid has entered the upper echelons of Norwegian crime writing' - Barry Forshaw  ...Show more