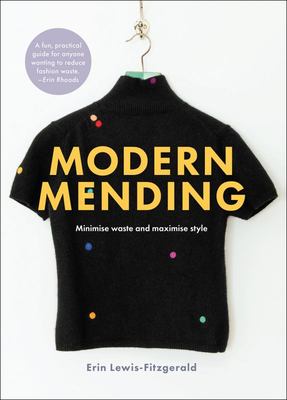 $35.00
AUD
Category: Craft
Australians send millions of tonnes of clothing to landfill each year - one of the highest clothing consumers in the world. The good news is that mending is trending and it's never been easier to repair and reinvent your favourite clothes.
$36.99
AUD
Category: Craft
Clay is an exciting material that has been used to make both practical and decorative items since prehistoric times. With this practical guidebook, learn all the skills you need to start creating your own beautiful ceramics. Step-by-step photographs and clear instructions will guide you through the core techniques, including pinching and coiling and throwing and trimming. Discover inspirational projects as your skills progress, from simple coiled vases with painted decoration to marbled clay boxes with transparent glazes. Learn how to decorate and fire your clay vessels with myriad textures, using methods such as inlays, slips, sgraffito, feathering, burnishing and resist. Following the impressive projects inside, you can put your new-found skills into practice and develop your creativity. ...Show more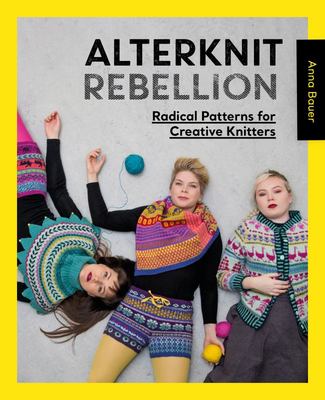 $44.99
AUD
Category: Craft
A collection of bright, bold and beautiful knitting patterns based on Honsestrikk, a Danish knitting movement from the 1970s which broke away from traditional knitting rules. Honsestrikk, which loosely translates as 'chicken stitch' was influenced by the radical social and political movements of the tim e, including the women's rights movement, and this can be seen in the personal and political messages of the some of the pattern designs. Instead of the more traditional fair isle colourwork techniques, Honsestrikk knitting featured political messages and motifs, colours clashed and borders butted up against each other in a riot of colour and pattern. Honsestrikk is about knitting in a freer style so you have the freedom to express yourself and create truly unique, personalized garments and accessories. Designer Anna Bauer has been inspired by the Honsestrikk movement to this collection of basic designs and patterns so you can choose your own combinations and create and knit your own free, radical knits. ...Show more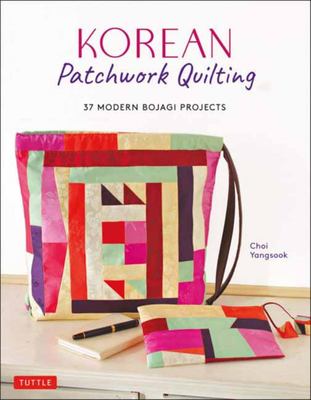 $24.99
AUD
Category: Craft
A book that will make you see and savour fabric in a whole new way.From its origins as wrapping cloths made from scraps of fabric to its place in contemporary textile art, Bojagi — the traditional art of Korean patchwork — is a wonderfully versatile mode of expression that can transform a room or a ward robe with light and colour. Written by a master teacher, Korean Patchwork Quilting takes you step-by-step through the art of assembling bits of fabric by means of invisible seams to create lovely contemporary pieces for your home and your life.Projects in this book include: Hangings for walls and windows Table runners and table cloths Bags and pouches Zakka accessories Quirky Jewellrey And more! Lessons, diagrams and templates, along with a few simple knotting and embroidery techniques, present a wide range of projects so that novices can try their hand and more experienced quilters can enjoy a satisfying challenge. The gorgeous photos in this book will inspire quilters all around the world to create their own unique designs. ...Show more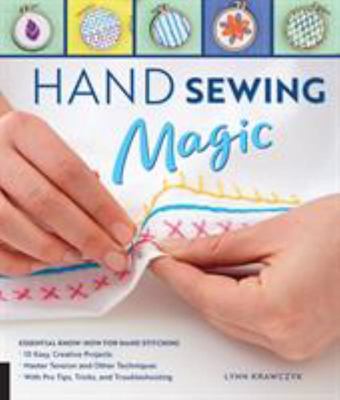 $32.99
AUD
Category: Craft
Hand Sewing Magic is an essential reference to all things stitching, featuring how-tos for dozens of stitches, from the basics for sewing and mending to stunning embroidered embellishment.Hand Sewing Magic is a modern, all-in-one guide for hand stitchers of all levels of skill and experience, and for al l applications. In this unique guide book you will: Get an in-depth overview of essential tools and materials, including thread, needles, fabric, and other key supplies. Explore a comprehensive visual dictionary of 35 stitches plus dozens of variations, from basic mending to stylish decorative embellishment to unique art stitching. Discover key techniques, from starting and ending threads to the right way to use an embroidery hoop, from stitching curved shapes to color shading, and more. Learn essential tips and tricks from influential and innovative stitchers, including Joanne Sharpe, Allison Aller, and Catherine Redford. 10 simple and stunning projects show unique ways to use stitches and techniques. With Hand Sewing Magic, you'll make the most of your hand stitching and give all your projects a beautiful handmade look. ...Show more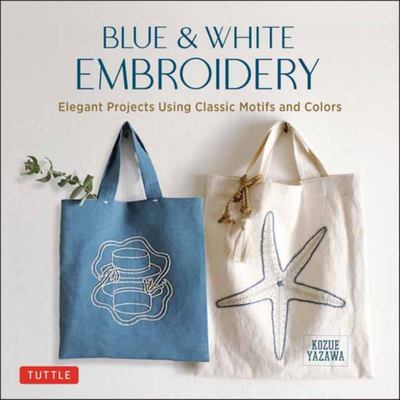 $24.99
AUD
Category: Craft
Simple stitches, elegant and quirky motifs & a classic color scheme combine to create 30 fun embroidery projects for all skill levels Calming blues from a day at the beach, the soft white tones of clouds and seashells--we never tire of pairing shades of blue with white. In this book, author Kozue Y azawa draws inspiration from the natural world and her own surroundings, using an array of classic nautical motifs to evoke a sense of elegance and nostalgia. Lessons demonstrate the basic embroidery stitches and give tips for tracing the templates, making it easy to embroider these designs even if you've never picked up a hoop and needle before. Follow the simple instructions and diagrams to turn your embroidery into delightful things to make and use, like: A sea urchin pincushion, conch shell scissors holder and needle book for your sewing suppliesTote bags sporting anchors, starfish, and sailor hats to carry anything you might need--from groceries to supplies for a day at the beachAn elegant garland of flowers for your wrist and a stylish shawl to keep warmA notebook cover and keychain charms to elevate your accessoriesAnd much more--30 projects in all These projects are easy to complete quickly, but fun to savor slowly, leaving room for creativity. Let Blue & White Embroidery be just the start of adding this well-loved color scheme to your favorite things. ...Show more

$44.99
AUD
Category: Craft
Set tails wagging with this canine collection of easy sewing patterns for adorable dog designs, all made using simple hand-sewing techniques. Featuring the most popular and distinctive breeds - including terriers, toy breeds, gundogs, pastoral breeds, utility dogs, hounds and working dogs - each pooch pattern comes with step-by-step instructions and full-size templates, making them paws-itively perfect for all abilities. The only materials you'll need are felt, a needle and some threads, brads for eyes, a little stuffing and some wool roving if you want to add some fluffy fur to your dogs. To make your dogs you'll use are blanket stitch and running stitch and a couple of basic embroidery stitches, all of which are explained and illustrated for beginners. The finished little pups make cute brooches, bag charms and home accessories, or can even be scaled up to make bigger plushes, all of which will make your dog-loving friends drool ...Show more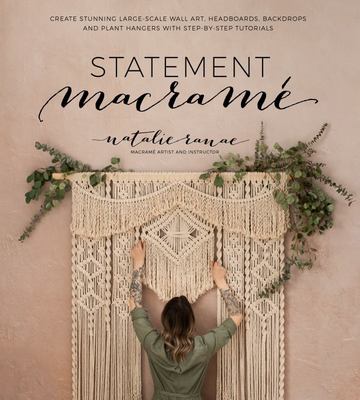 $39.99
AUD
Category: Craft
Natalie Ranae taught readers the basics of designing macramé in her first book, Macramé at Home, and now she is back to teach next-level macramé projects. Just as Natalie created large-scale, chic macramé pieces for spas, such as the Knot Springs in Portland, Oregon, or The Beauty Barn in Ontario, Canad a, readers will learn to craft sizable decorations for the home that take anywhere from 1-4 weeks. With the knotted-rope craft already making a huge comeback in home décor, this book will be a great asset to those who grasp the basic technique of macramé and now want to make large, astonishing pieces. Readers will follow Natalie's step-by-step instructions through 12 different intermediate and advanced macramé projects, from wedding event backdrops to wall hangings, from hammocks to chandeliers, from window curtains to multi-plant wall hangers, and even mats and bed headboards. With 12 guided designer pieces and beautiful photos, macramé crafters everywhere will feel empowered turning to this book to guide them through impressive projects. Readers will finally be able to skip the high prices for macramé décor in stores like Urban Outfitters and West Elm, and brag that they made their own professional, designer-looking pieces by hand. This book will have 12 projects and 100 photos. ...Show more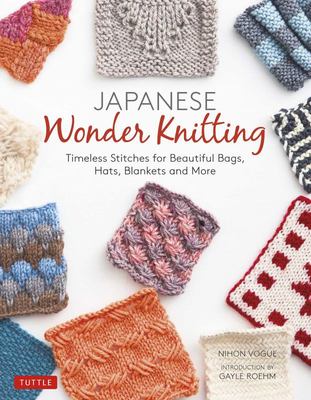 $24.99
AUD
Category: Craft
Japanese Wonder Knitting offers the perfect foray into the techniques and application of Japanese-style knitting. Japanese knitting dictionaries have quickly become the favorite go-to reference for experienced knitters all around the world, andJapanese Wonder Knitting takes this trend a step further, g iving step-by-step lessons in executing classic stitches the Japanese way. Like its companion volume,Japanese Wonder Crochet, this book introduces needleworkers to a whole new approach to classic stitches such as bubble stitches, herringbone, cockleshell, cables, smocking, entrelac and more. A swatch pattern is provided for each stitch to help knitters learn the mechanics of the stitch before applying them to larger projects. The personal and home accessory projects included provide something for every level of time commitment. A total of 23 projects are presented in this book, including: Cozy hats and neckwear Head bands for warmth and style Beautiful clutches and bags An amazing entrelac stitch shawl Clever boot liners/ankle warmers And so much more! An introduction by Japanese knitting expert Gayle Roehm explains the stitch charts as well as the differences and similarities between Japanese and Western styles of knitting. A guide to stitch symbols and extensive lessons provide visual guidance. With this book and a little practice, knitters who love Japanese knitwear and patterns will be ready to try their hand at the many wonderful fashions and home goods so many Western knitters love to make. ...Show more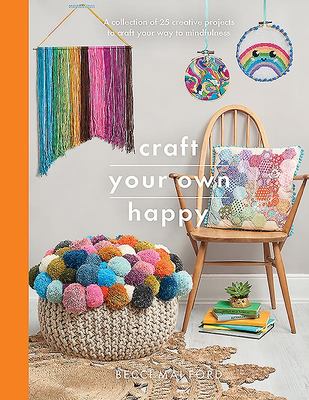 $44.99
AUD
Category: Craft | Series: Crafts Ser.
Craft Your Own Happy is a collection of mindful craft projects to make you smile! Perfect for those moments when you need a bit of self-care and relaxation time. Do you ever feel like you spend too much of your day staring at screens, feeling anxious or stressed out? If the answer is yes - then you need this book! The cute colourful projects have all been designed with the feel-good-factor in mind. Crafting can help to take you away from the worries and pressures of your daily life, and give you back those moments of slowness and focus which can help to reduce anxiety. Unlike other craft books, this is a book that you can dip into and find projects based upon how you are feeling. So you can craft to suit your mood! There are 25 beginner friendly projects to choose from including cross stitching, embroidery, paper craft and more Why worry when you can craft happy! AUTHOR: Becci Mai Ford is a smiley maker who loves colour. A keen crafter who enjoys making a mess, Becci started crafting at a young age and hasn't stopped since! She is now the founder of Ellbie Co. a mindfulness craft kit company that aims to spread happiness through making! Inspired by all things cute and a desire to combat anxiety by crafting. Becci currently works in Brighton out of her tiny rainbow filled office space (The make happy corner!). Where she designs new crafty projects, blogs and tries her best to brighten as many peoples days as possible. She is making life up as she goes along - and so far it's been a lot of fun! 150 colour illustrations ...Show more
$29.99
AUD
Category: Craft | Series: Maker Ser.
Mike's fully illustrated, step-by-step instructions encourage the use of found materials and upcycling, advocating harmony with nature and a sustainable outlook every step of the way.
$29.99
AUD
Category: Craft
Your essential crochet reference for stitches, techniques, and yarns.   Follow clear step-by-step photographs and instructions for over 100 key techniques and stitches.   Experiment with different yarns and color combinations for impressive results.   Learn how to read crochet patterns and be insp ired by 20 easy projects. ...Show more