Macbeth (No Fear Shakespeare)
by William Shakespeare; John Crowther (Editor); SparkNotes Staff
$12.99
AUD
Category: Classics | Series: No Fear Shakespeare Ser.
This tragedy tells of a power-hungry Scottish nobleman and his lady, and the price they pay for violently seizing the royal throne. Books in this new, illustrated series present complete texts of Shakespeare's plays. However, the lines are set up so students can see the bard's original poetic phrases pr inted side-by-side and line-by-line with a modern "translation" on the facing page.   Starting in the late 1580s and for several decades that followed, Shakespeare's plays were popular entertainment for London's theatergoers. His Globe Theatre was the equivalent of a Broadway theater in today's New York. The plays have endured, but over the course of 400+ years, the English language has changed in many ways--which is why today's students often find Shakespeare's idiom difficult to comprehend.   Simply Shakespeare offers an excellent solution to their problem. Introducing each play is a general essay covering Shakespeare's life and times. At the beginning of each of the five acts in every play, a two-page spread describes what is about to take place. The story's background is explained, followed by brief descriptions of key people who will appear in the act, details students should watch for as the story unfolds, discussion of the play's historical context, how the play was staged in Shakespeare's day, and explanation of puns and plays on words that occur in characters' dialogues.   Identifying icons preceding each of these study points are printed in a second color, then are located again as cross-references in the play's original text. For instance, where words spoken by a person in the play offer insights into his or another character's personality, the "Characters" icon will appear as a cross-reference in both the introductory spread and the play proper. Following each act, a closing spread presents questions and discussion points for use as teachers' aids. Guided by the inspiring format of this fine new series, both teachers and students will come to understand and appreciate the genius of Shakespeare as never before. ...Show more
$19.99
AUD
Category: Classics
A timeless classic which is often considered a masterpiece in its genre , the novel is written in a futuristic World State, whose citizens are environmentally engineered into an intelligence-based social hierarchy, the novel anticipates huge scientific advancements in reproductive technology, sleep-lear ning, psychological manipulation and classical conditioning that are combined to make a dystopian society which is challenged by only a single individual: the story's protagonist.   ...Show more
$14.99
AUD
Category: Classics | Series: Penguin Classics Ser.
Four plays which exemplify his interest in flawed, characters who defy the expectations of Greek society The four tragedies collected in this volume all focus on a central character, once powerful, brought down by betrayal, jealousy, guilt and hatred. The first playwright to depict suffering without ref erence to the gods, Euripides made his characters speak in human terms and face the consequences of their actions. In Medea, a woman rejected by her lover takes hideous revenge by murdering the children they both love, and Hecabe depicts the former queen of Troy, driven mad by the prospect of her daughter's sacrifice to Achilles. Electra portrays a young woman planning to avenge the brutal death of her father at the hands of her mother, while in Heracles the hero seeks vengeance against the evil king who has caused bloodshed in his family. Philip Vellacott's lucid translation is accompanied by an introduction, which discusses the literary background of Classical Athens and examines the distinction between instinctive and civilized behaviour. For more than seventy years, Penguin has been the leading publisher of classic literature in the English-speaking world. With more than 1,700 titles, Penguin Classics represents a global bookshelf of the best works throughout history and across genres and disciplines. Readers trust the series to provide authoritative texts enhanced by introductions and notes by distinguished scholars and contemporary authors, as well as up-to-date translations by award-winning translators. ...Show more
$19.99
AUD
Category: Classics
Exquisitely written, playful and poignant, Only the Animalsis a remarkable literary achievement by the award-winning Ceridwen Dovey, one of our brightest young writers. 'The most original, surprising and inspired book I read this year.' Stephen Romei, Weekend Australian Perhaps only the animals can tell us what it is to be human. The souls of ten animals caught up in human conflicts over the last century tell their astonishing stories of life and death. In a trench on the Western Front a cat recalls her owner Colette's theatrical antics in Paris. In Nazi Germany a dog seeks enlightenment. A Russian tortoise once owned by the Tolstoys drifts in space during the Cold War. In the siege of Sarajevo a bear starving to death tells a fairytale. And a dolphin sent to Iraq by the US Navy writes a letter to Sylvia Plath ... An animal's-eye view of humans at our brutal worst and our creative best, Only the Animalsasks us to believe again in the redemptive power of reading and writing fiction. 'Only the Animalsis mesmerizing and exhilarating, funny and moving. It has elements of strangeness and greatness, like Kafka. Dovey's exquisitely drawn creatures grapple nobly with their animal natures, a genius point of view from which to illuminate how we humans - ostensibly conscious and verbal - are trapped in ours. This book feels like a major mind announcing itself.' Anna Funder 'The life stories related by these very civilized animals are in some cases touching (the elephant), in others amusing (the mussel), but all are absorbing. They are transmitted to us with a light touch and no trace of sentimentality.' J.M. Coetzee ...Show more
$12.99
AUD
Category: Classics | Series: Popular Penguins Ser.
Alice's Adventures in Wonderland (1865) is a novel written by English author: Lewis Carroll. It tells the story of a girl named Alice who falls down a rabbit-hole into a fantasy world populated by peculiar and anthropomorphic creatures.The tale is filled with allusions to Dodgson's friends (and enemies) , and to the lessons that British schoolchildren were expected to memorize. The tale plays with logic in ways that have made the story of lasting popularity with adults as well as children. It is considered to be one of the most characteristic examples of the genre of literary nonsense, and its narrative course and structure has been enormously influential, mainly in the fantasy genre. ...Show more
$26.95
AUD
Category: Classics | Series: Modern Plays Ser.
An industrial port of a war-torn city. Women survivors wait to be shipped abroad. Officials come and go. A grandmother, once Queen, watches as her remaining family members are taken from her one by one. The city burns around them. Euripides' great anti-war tragedy is published in Don Taylor's translatio n features an introduction by the translator setting the play in its historical and dramaturgical context. ...Show more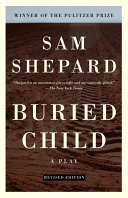 $25.00
AUD
Category: Classics
A scene of madness greets Vince and his girlfriend as they arrive at the squalid farmhouse of Vince's hard-drinking grandparents, who seem to have no idea who he is. Nor does his father, Tilden, a hulking former All-American footballer, or his uncle, who has lost one of his legs to a chain saw. Only the memory of an unwanted child, buried in an undisclosed location, can hope to deliver this family from its sin. ...Show more
7 Dark Tales
by Christine Grace; Wendy Straw (Illustrator)
$27.99
AUD
Category: Classics
This collection of seven short stories is a startling and imaginative take on the fairytale form. Inspired by the Brothers Grimm, each narrative gently unfolds, reminiscent of ancient, oral storytelling. The reader is constantly taken in unexpected directions as the tales explore contemporary themes of jealousy, relationships, and death. The beautiful presentation includes stunning full color illustrations and several black-and-white "woodcut-style" illustrations. ...Show more
$19.99
AUD
Category: Classics | Series: Faber Poetry Ser.
Ariel, first published in 1965, contains many of Sylvia Plath's best-known poems, written in an extraordinary burst of creativity just before her death in 1963. Including poems such as 'Lady Lazarus', 'Edge', 'Daddy' and 'Paralytic', it was the first of four collections to be published by Faber & Fa ber. Ariel is the volume on which Sylvia Plath's reputation as one of the most original, daring and gifted poets of the twentieth century rests. 'Since she died my mother has been dissected, analysed, reinterpreted, reinvented, fictionalized, and in some cases completely fabricated. It comes down to this: her own words describe her best, her ever-changing moods defining the way she viewed her world and the manner in which she pinned down her subjects with a merciless eye.' - from Frieda Hughes's introduction to Ariel ...Show more
$19.99
AUD
Category: Classics | Series: Penguin Modern Classics Ser.
A Southern family meet to celebrate 'Big Daddy' Pollit's birthday- Gooper with his wife and children, his brother Brick - an ageing, broken football star - and his wife Maggie. But as the party unfolds the facade of a happy family gathering is fractured by sexual frustration, repressed love, and greed i n the light of their father's impending death. This Student Edition provides an extensive introduction and notes by Philip Kolin, a world authority on Williams. The introduction includes a chronology of Williams' life and times, a summary of the plot, commentary on the characters, themes, language and context, and a production history of the play. Together with questions for further study and notes on words and phrases from the text, this is the essential edition of the play for students of literature and drama. Since being made into a classic Hollywood film starring Paul Newman and Elizabeth Taylor, Cat on a Hot Tin Roof has become one of Tennessee Williams' most celebrated plays. ...Show more
$12.99
AUD
Category: Classics | Series: Popular Penguins Ser.
The world and his mistress are at Jay Gatsby's party. But Gatsby stands apart from the crowd, isolated by a secret longing. In between sips of champagne, his guests speculate about their mysterious host. Some say he's a bootlegger. Others swear he was a German spy during the war. They lean in and whispe r 'he killed a man once'. Just where is Gatsby from and what is the obsession that drives him?   ...Show more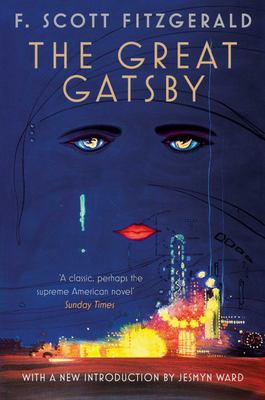 $19.99
AUD
Category: Classics
F. Scott Fitzgerald's The Great Gatsby is widely considered to be the greatest American novel ever written, its exploration of decadence, idealism, social upheaval, and excess having been described as a cautionary tale regarding the American Dream. In this entry in Ig's acclaimed Bookmarked series, auth or Jaime Clarke examines how this seminal novel influenced his writing and life. ...Show more