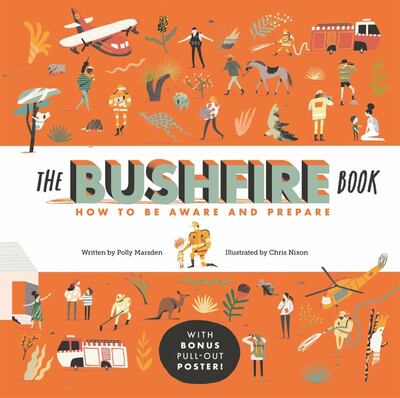 $19.99
AUD
Category: Childrens Reference
An accessible and reassuring picture book that teaches children what they need to know about bushfires so they can understand what's happening and be smart and prepared, not scared. Australia is a big country with all sorts of weather. And sometimes extreme weather like bushfires. Bushfires can make a r eal mess of things. The air fills with smoke. The skies turn red. Ash falls. Precious things burn. But we don't need to be scared, we just need to know all about bushfires and prepare for them. This book will help you understand what causes bushfires, introduce you to all the clever people who are keeping an eye on them, and teach you how to be prepared and not scared. A practical and reassuring book for children to help them understand bushfires and what action they can take to feel less anxious and more prepared as Australia faces longer and more intense bushfire seasons. ...Show more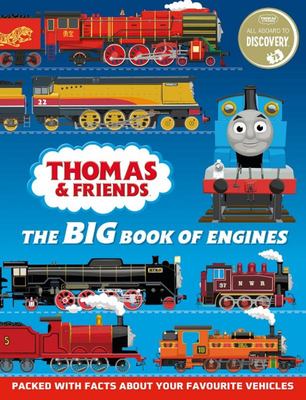 $19.99
AUD
Category: Childrens Reference
The Big Book of Engines is what every Thomas fan needs! Inside you'll find everything there is to know about Thomas and his engine friends on the Island of Sodor: fun facts, Thomas trivia and railway rivalry. With a page devoted to each character and including all the famous engines in the Steam Team, this book really is the ultimate guide to the world of Thomas and his friends.   ...Show more
$29.99
AUD
Category: Childrens Reference
Did you know that there are plants that eat insects? Plants whose seeds spread in poo? Plants that move when you touch them? And plants that grow on other plants? Plantastic presents 26 of Australia's most unique and incredible native plants. Discover and identify native plants found in your local park, bushland, or even in your very own backyard. With its perfect balance of fun facts, activities, adventurous ideas and gorgeous illustrations, Plantastic will prove just how fantastic Australia's native plants really are Features: Full of interesting facts about Australian native plants that will get kids excited about the plant world and gently introduce general scientific concepts.Provides a Plantastic Activity for each featured species to encourage kids to search for and engage with the plants in their local area.Explains traditional Indigenous uses for some plants - including hunting, fishing, building and medicine.Includes common plants with wide distributions so that kids can discover more about their local flora, no matter where they live in Australia.The bright and beautiful illustrations will help kids easily recognize the plants from this book out in the wild.   ...Show more
$19.99
AUD
Category: Childrens Reference
Do you see what I see? Is that a vegetable or a volcano? Is that ice cream an island? I think that lollipop might be a ladybug! Dynamic and beautifully designed, Look Book is the interactive 'this or that' alphabet book that shows me one thing and you another! Dive inside this colourful collection and see if you can find a new way of looking at things!   ...Show more
$9.99
AUD
Category: Childrens Reference | Series: It's All About...
Blast off above the stars and explore the milky way in It's all about... Super Solar System! Read about our rocky Moon and how we traveled there, stunning star constellations, and what it's like on board the International Space Station. Packed with detailed photography, the latest bite-size facts, and a free audio download, this book has everything a budding astronaut could need. It's all about... is a collectable series filled with up-to-date stats and facts about a wide range of hot topics, including animals, history, technology and vehicles. Each book comes with a free audio download so children can take their book wherever they go, as well as glossary that's perfect for teaching and learning. Check out the other titles in the It's all about... series and see if you can collect them all! ...Show more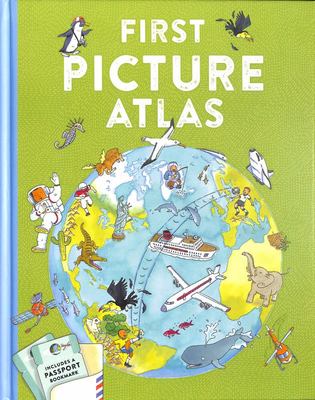 $29.99
AUD
Category: Childrens Reference
Take an exciting journey around the world and explore every country on Earth. Beautifully illustrated by award-winning Anthony Lewis, the colourful maps, plus lively and informative text make this an essential atlas for younger readers. Jet off to South America and discover the Amazon rainforest, journ ey to Scandinavia and visit a mermaid, then wrap up warm as you head south to Antarctica - the coldest place on Earth. Pictograms show where to find animals and places of interest: can you find the sunbathing walrus in Alaska? And the Tasmanian devil in Australia? The passport bookmark means you won't lose your place as you travel the globe. This atlas is the perfect first geography reference book for both home and school. ...Show more
$29.99
AUD
Category: Childrens Reference
Age range 5 to 12 Do you know what a tree hollow is? To you and me, a tree hollow is just a hole, cavity or tunnel in a tree or branch. But to an animal, that hollow may be a bedroom, hiding place, nursery or shelter. It is the ultimate tree house! Come and take a peek inside the amazing world of tree h ollows and discover more than 340 species of incredible Australian animals that call hollows home. With colour photos of glorious gliders, darting dunnarts, minute microbats and many more, this book is full of fun facts about animals that use tree hollows as places for resting, nesting or hiding. Find out how hollows are created, why they are threatened, and meet scientists who spend their time hollow-hunting. There are also plenty of tips on how you can spot hollows yourself, help to protect the environment and encourage habitat for hollow-dependent animals. Age range 5 to 12  ...Show more
$24.99
AUD
Category: Childrens Reference
The Earth's climate is changing. It's getting hotter. In Australia over the past 50 years, maximum temperatures have been creeping higher. There have been record droughts, floods and bushfires. Why is this happening and what can we do to stop it getting worse?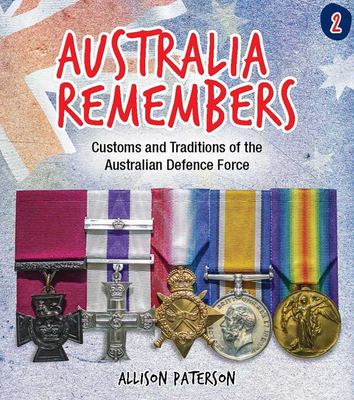 $14.99
AUD
Category: Childrens Reference | Series: Australia Remembers Ser.
At the going down of the sun and in the morning we will remember them.A colourful and engaging book for young readers showing the history and origins of some of the Australian Defence Force's customs and traditions. Äustralia Remembers truly stands out like one of the tallest poppies in its field. (Romi Sharp, Just Kids Lit). ...Show more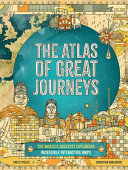 $35.00
AUD
Category: Childrens Reference
The Atlas of Great Journeysallows readers to follow in the footsteps of the most daring adventurers as they set out to explore the unknown. Fascinating original map illustrations show the world's greatest journeys, and lavishly illustrated fact pages tell the stories of each expedition - what dangers th ey faced, how long they travelled, and much more. As well as amazing illustrated maps and stories, this book has a unique Augmented Reality component that magically brings these journeys to life. Use your tablet or phone on each map spread to trace the routes they took and read about every stage of their journeys. ...Show more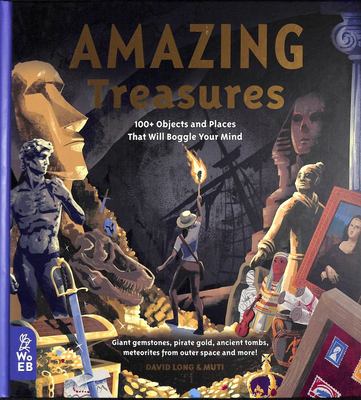 $34.99
AUD
Category: Childrens Reference
Discover 100 of the world's most extraordinary man made and natural treasures, objects and places Discover 100 of the world's most remarkable artefacts, most stunning artworks and most intriguing ruins in this beautifully illustrated book about Earth's treasures.Treasures both natural and manmade make a n appearance in a tour which stretches across thousands of years and all around the globe. Discover sunken wrecks loaded with pirate gold, the abandoned tombs of the world's most powerful rulers and even meteorites - treasures from outer space!A central gatefold offers a close-up look at the wonders hidden within the Forbidden City in China, while Blue Peter award-winning author David Long also addresses contemporary topics such as our threatened natural wonders and the ownership of cultural treasures. ...Show more
$29.99
AUD
Category: Childrens Reference
Join fourteen incredible femaleexplorers on their journeysaround the world, and learnabout the life-changingdiscoveries they madeagainst all odds. Women have always explored the globe, but their stories aren't always well-known. In We Are Explorers, fourteen intrepid women and their incredible adventure s finally get their due. These fearless explorers trekked across deserts in search of the source of the Nile, crept through jungles to discover rare butterflies, journeyed into the Arctic, and so much more. From the famed travels of Sacagawea to the lesser-known achievements of pioneers in aviation, botany, and mountain climbing, this book dives deep into the lives of women who changed the world. They hailed from places as varied as the United States, Japan, Germany, and New Zealand, but all of them followed their curiosity far from home-- astronaut Mae Jemison traveled into space! Critically praised author and illustrator Kari Herbert, herself the daughter of a celebrated polar explorer, brings these adventurers to life with an engaging narrative style and richly painted portraits. Readers will love stepping into the shoes of those who hiked, sailed, and flew to places few people--male or female--had been before. We Are Explorers is the perfect inspiration for any child who dreams of travel and adventure.   ...Show more