$24.99
AUD
Category: Childrens Picture Books
The war carried the Spanish flu across the world. Faces grew masks. Shops and schools wore signs that said, Closed. Families nursing the sick drew their curtains together to say their house was quarantined... From the award-winning creators of Flood, Fire, Cyclone and Drought, comes this powerful story of humanity prevailing during a pandemic. ...Show more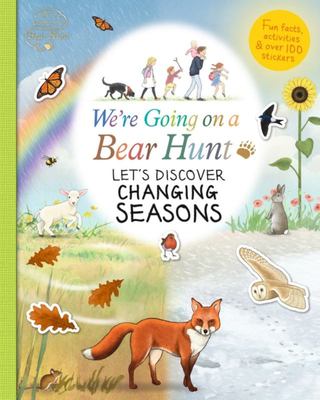 $14.99
AUD
Category: Childrens Picture Books
An inspiring and fun-filled guide to seasonal changes, featuring artwork from the animated special of We're Going on a Bear Hunt. In this interactive guide to the seasons, eager explorers will discover things look out for in each season, how the weather changes all year round and so much more! Packed wi th seasonal recipes, crafts and sticker activities galore, this beautifully illustrated sticker-activity book has plenty of ideas for outdoor adventures and wonderful weather facts for readers to discover along the way! ...Show more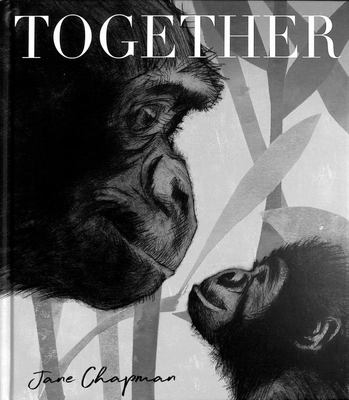 $24.99
AUD
Category: Childrens Picture Books
Hidden under shady leaves, a tiny gorilla's face peeps out - silent and alone. But out in the world, friendship awaits. And there is joy to be found . . . together. ​A tender story about finding a way through sadness and the importance of compassion and connection in a challenging world.  
$19.99
AUD
Category: Childrens Picture Books
Scott Stuart encourages boys to embrace who they truly are in this empowering and funny story, smashing age-old assumption about what it means to be a man. Encompassing boys and men from different backgrounds, and told in irresistible rhyme, How to be a Real Man is a must-have picture book for all youn g readers.Men should be STRONG with helping hands.Men should FIGHT for what is right.Men should be BRAVE and show how they feel. ...Show more
$19.99
AUD
Category: Childrens Picture Books
The official story chosen for ALIA NATIONAL SIMULTANEOUS STORYTIME 2021, TO BE CELEBRATED ALL ACROSS AUSTRALIA AND NEW ZEALAND! "Una dreams of a life in Space. Life on Earth is just so so-so. But how will she get there? And will she complete her mission to discover life in Space? And did she remember t o feed Neil the goldfish?" This year NSS takes place on Wednesday 19 May 2021 at 11:00am from the International Space Station and we would love it if you could join us by sharing Give Me Some Space written and illustrated by Philip Bunting. Everyone can join NSS, it doesn't matter whether you are at home, a school, a public library or even a university library! Help us get #1MillionKidsReading! For more information and to register your event visit: alia.org.au/nss.   ...Show more
$17.99
AUD
Category: Childrens Picture Books
Hippo was a hippo. Nothing more, nothing less. Im so plain... he sighed. Hippo wishes he had something a little extra... like a long trunk or a fancy mane. So what happens when Hippo stumbles upon a turtle that can make all his wishes come true?!  
$19.99
AUD
Category: Childrens Picture Books
When you are trying to find your inner voice, sometimes you need to look behind you! This delightful tale, bursting with humour, proves that behind every cheeky princess... is her own rear end.  
Star of Anise
by Jane Jolly; Di Wu (Illustrator)
$24.99
AUD
Category: Childrens Picture Books
Age range 5+ The hawker's wagon jingled and jangled as it came down the track ... Annie and Arthur have been eagerly awaiting Bhagwan Singh's next visit. What wondrous things will he have in his cart this time, among the silk and soap, spices and shirts? As the hawker makes his camp for the night, the c hildren savour spun sugar and food from the Punjab, discovering the secret star anise. A gentle story about embracing different traditions, based on the stories of Sikh hawkers in Australia in the late 1800s.     ...Show more
Can You Do This?
by Michael Wagner; Heath McKenzie (Illustrator)
$19.99
AUD
Category: Childrens Picture Books
From the bestselling author of WHY I LOVE FOOTY and the superstar illustrator of DO NOT OPEN THIS BOOK comes a hilarious new book, where sibling rivalry is the name of the game. Sometimes, when you're the littlest in the family, you can feel a bit second-rate.I mean, everyone knows that big kids are be tter at everything. Like, EVERYTHING! I mean, they are...aren't they? Sibling rivalry reaches dizzying new heights in this action-packed picture book from two of Australia's best-loved storytellers. ...Show more
$24.99
AUD
Category: Childrens Picture Books
A new Little Wombat story for Mother's Day joins the rest of the internationally acclaimed bestselling series. Little Wombat loves his mum because she encourages him to bravely explore the world around him, and she is always there to comfort him when he's sad or pick him up when he falls. You're The Bes t, Mum! is a celebration of the special bond between mother and child from a beloved picture book creator.   ...Show more
$19.99
AUD
Category: Childrens Picture Books
 In the grand tradition of The Book with No Pictures and This Is a Ball, comes a brand-new read-aloud to get everyone laughing WARNING: Reading this book out loud may cause fits of giggles.