Robinson Crusoe
by Daniel Defoe; Robert Ingpen (Illustrator)
$49.99
AUD
Category: Childrens Classics
Daniel Defoe's Robinson Crusoe, regarded by many to be first novel in English, is also the original tale of a castaway struggling to survive on a remote desert island. This Penguin Classics is edited with an introduction and notes by John Richetti. The sole survivor of a shipwreck, Robinson Crusoe is wa shed up on a desert island. In his journal he chronicles his daily battle to stay alive, as he conquers isolation, fashions shelter and clothes, enlists the help of a native islander who he names 'Friday', and fights off cannibals and mutineers. Written in an age of exploration and enterprise, it has been variously interpreted as an embodiment of British imperialist values, as a portrayal of 'natural man', or as a moral fable. But above all is a brilliant narrative, depicting Crusoe's transformation from terrified survivor to self-sufficient master of an island. This edition contains a full chronology of Defoe's life and times, explanatory notes, glossary and a critical introduction discussing Robinson Crusoe as a pioneering work of modern psychological realism. Daniel Defoe (1660-1731) had a variety of careers including merchant, soldier, and political pamphleteer. Over the course of his life Daniel Defoe wrote over two hundred and fifty books on economics, history, biography and crime, but is best remembered for the fiction he produced in late life, which includes Robinson Crusoe (1719), Moll Flanders (1722) and Roxana (1724). Defoe had a great influence on the development of the English novel and many consider him to be the first true novelist. If you enjoyed Robinson Crusoe, you may like Alexandre Dumas' The Count of Monte Cristo, also available in Penguin Classics. 'Robinson Crusoe has a universal appeal, a story that goes right to the core of existence' Simon Armitage   ...Show more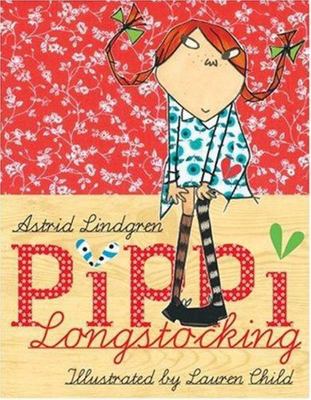 $39.95
AUD
Category: Childrens Classics | Series: Pippi Longstocking Ser.
A true children's classic, now available for the first time in a lavish, full colour gift edition, with illustrations by award-winning children's artist, Lauren Child.Pippi Longstocking is nine years old. She has just moved into Villa Villekulla where she lives all by herself with a horse, a monkey, and a big suitcase full of gold coins. The grown-ups in the village try to make Pippi behave in ways that they think a little girl should, but Pippi has other plans. She would much rather spend her days arranging wild, exciting adventures to enjoy with her neighbours, Tommy and Annika, or entertaining everyone she meets with her outrageous stories. Pippi thinks nothing of wrestling a circus strongman, dancing a polka with burglars, or tugging a bull's tail.Generations of children have fallen in love with Pippi Longstocking. Just like Tommy and Annika, readers are instantly charmed by her warmth and sense of fun. This gift edition of Pippi Longstocking features a specially commissioned new English translation of the original Swedish text, and illustrator Lauren Child has brought her own inimitable style to this feisty and inspiring little girl. ...Show more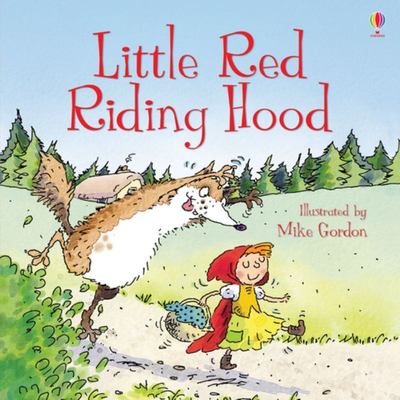 $16.99
AUD
Category: Childrens Classics | Series: Picture Bks.
A beloved fairy tale, retold for young children in classic picture book format. Arriving at Granny's cottage, Little Red Riding Hood can't help but wonder why Grandma has such big eyes, ears and teeth. Could it be something to do with the wolf her mum told her not to talk to on the way?
Secret Garden
by Frances Hodgson Burnett
$12.99
AUD
Category: Childrens Classics | Series: A\Trophy Bk.
What secrets lie behind the doors at Misselthwaite Manor? Recently arrived at her uncle's estate, orphaned Mary Lennox is spoiled, sickly, and certain she won't enjoy living there. Then she discovers the arched doorway into an overgrown garden, shut up since the death of her aunt ten years earlier. Mary soon begins transforming it into a thing of beauty--unaware that she is changing too. But Misselthwaite hides another secret, as mary discovers one night. High in a dark room, away from the rest of the house, lies her young cousin, Colin, who believes he is an incurable invalid, destined to die young. His tantrums are so frightful, no one can reason with him. If only, Mary hopes, she can get Colin to love the secret garden as much as she does, its magic will work wonders on him. ...Show more
$19.95
AUD
Category: Childrens Classics
The Giving Tree, a story of unforgettable perception, beautifully written and illustrated by the gifted and versatile Shel Silverstein, has been a classic favourite for generations. Since it was first published fifty years ago, Shel Silverstein's poignant picture book for readers of all ages has offered a touching interpretation of the gift of giving and a serene acceptance of another's capacity to love in return. Shel Silverstein's incomparable career as a bestselling children's book author and illustrator began with Lafcadio, the Lion Who Shot Back. He is also the creator of picture books including A Giraffe and a Half, Who Wants a Cheap Rhinoceros?, The Missing Piece, The Missing Piece Meets the Big O, and the perennial favorite The Giving Tree, and of classic poetry collections such as Where the Sidewalk Ends, A Light in the Attic, Falling Up, Every Thing On It, Don't Bump the Glump , and Runny Babbit. And don't miss Runny Babbit Returns, the new book from Shel Silverstein ...Show more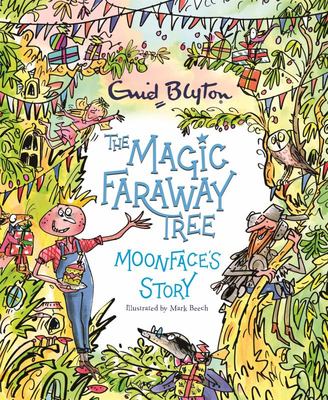 $24.99
AUD
Category: Childrens Classics | Series: The\Magic Faraway Tree Ser.
The perfect introduction to the enchanted world of the Magic Faraway Tree for the youngest children. Discover the magic! A brand-new picture book story where you can meet Silky, Moonface and Saucepan Man and explore the Magic Faraway Tree. On Moonface's birthday he wants to hold a party for all his sp ecial friends. He tries to bake a cake but it ends up burnt. Will he find help in one of the wonderful lands at the top of the Faraway Tree? A full-colour picture book, ideal for for sharing with children of 3 and over. ...Show more
$49.99
AUD
Category: Childrens Classics
Macmillan, the original publisher of Alice's Adventures in Wonderland is proud to present Costa Award and Kate Greenaway Medal-winner Chris Riddell's gorgeous new visual interpretation of Lewis Carroll's magical story. This beautiful full-colour gift edition comes 200 years after the birth of Alice's fi rst illustrator, Sir John Tenniel. Both celebrated political cartoonists of their day, for Punch and the Observer respectively, Tenniel and Riddell have much in common. These exceptional artists created some of the most loved and iconic children's illustrations of the nineteenth and twenty-first centuries. This is a gorgeously produced hardback with foiled jacket, head and tail bands and a ribbon marker, and it is lavishly illustrated in full colour throughout by Chris Riddell. This is a beautiful gift for all the family to treasure and share. Alice's Adventures in Wonderland was first published by Macmillan more than 150 years ago with Sir John Tenniel's original illustrations. Lewis Carroll's iconic story is now firmly established in the cultural fabric of countries throughout the world with curious, quick-witted Alice, its timeless heroine, at its heart. During her extraordinary adventures in Wonderland, she meets the the charming White Rabbit, the formidable Queen of Hearts, the mad Hatter and the grinning Cheshire-Cat. All of these unforgettable characters have become as famous as Alice herself and take their place alongside her in one of the most influential children's books of all time. ...Show more
$16.99
AUD
Category: Childrens Classics | Series: Disney Aladdin
When Aladdin steals a magic lamp, he becomes the master of the genie inside who can grant Aladdin three wishes. But the sultan's evil advisor, Jafar, will stop at nothing to get the lamp for himself. With the Genie's help, can Aladdin defeat Jafar, save the kingdom and win the heart of Princess Jasmine? Enjoy this large size Disney movie storybook, featuring beautifully illustrated pages fans can treasure for years to come. ...Show more
$17.99
AUD
Category: Childrens Classics
A joyful, playful celebration of Lewis Carroll's love of language combined with an introduction to his life and the origin of Alice's Adventures in Wonderland, exquisitely illustrated by Júlia Sardà. The wordsmith Lewis Carroll is famed for the freewheeling world of Wonderland in his beloved classics Al ice's Adventures in Wonderland and Through the Looking Glass. In this gloriously illustrated book, Carroll's childlike love of life is showcased alongside his brilliance at creating and adapting playful words and phrases. From brillig and uglification to frumious and chortle, the award-winning author Kathleen Krull uses many of Carroll's own words to tell the story of a man who wanted to make children laugh and whose legacy continues to entertain and delight. There is a glossary of Carroll's invented words at the back of the book. Júlia Sardà's striking illustrations offer an interpretation of Lewis Carroll's work that is faithful to the spirit of his writing and the look of the real life Alice. Packed with rich and surprising details, Júlia's artwork makes this a stunning book to treasure. Fans will enjoy the complete and unabridged edition of Alice's Adventures of Wonderland with gorgeous colour illustrations by Júlia Sardà throughout, also published by Two Hoots. One Day in Wonderland is the perfect gift for all fans of Alice, young and old. ...Show more
$16.99
AUD
Category: Childrens Classics
Here, in this wondrous and beautifully illustrated fairytale, the magic and secrets if the Tooth Fairy are revealed at last.
$16.99
AUD
Category: Childrens Classics | Series: Disney Classic Collection
When Snow White is taken in by the seven dwarfs, she thinks she is safe from her wicked stepmotherbut she's wrong. The jealous Queen will stop at nothing to be the fairest in the land. Can the dwarfs save Snow White from the Queen's evil plan?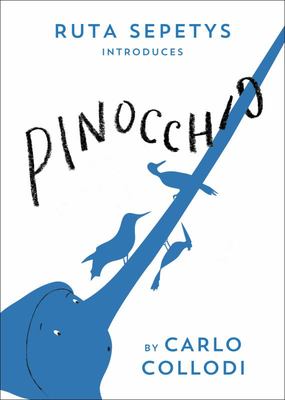 $13.99
AUD
Category: Childrens Classics
The old wood-carver Geppetto decides to make a wonderful puppet which can dance & turn somersaults, but by chance he chooses an unusual piece of wood. The finished puppet can talk & misbehave like the liveliest child. But Pinocchio is brave & inquisitive as well as naughty. After some hair-r aising adventures, he earns his heart's desire.Though one of the best-known books in the world, Pinocchio at the same time remains unknown--linked in many minds to the Walt Disney movie that bears little relation to Carlo Collodi's splendid original. That story is of course, about a puppet who, after many trails, succeeds in becoming a "real boy." ...Show more