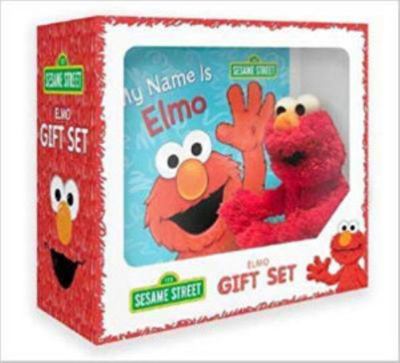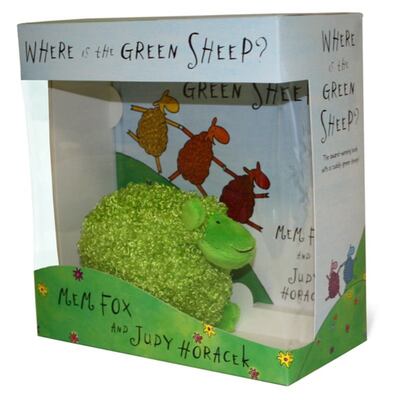 $29.95
AUD
Category: Childrens Book & Toy Box Set
There are red sheep and blue sheep, wind sheep and wave sheep, scared sheep and brave sheep, but where is the green sheep?   The search is on in this cozy, sheep-filled story from acclaimed author Mem Fox and popular Australian cartoonist Judy Horacek. Complete with sleepy rhymes and bright illustrati ons, this book is sure to delight children of all ages, from the very young to those just beginning to read.     ...Show more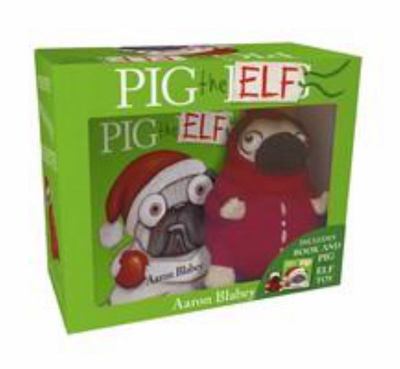 $29.99
AUD
Category: Childrens Book & Toy Box Set
Santa was coming! Twas bigger than big! No one loves Christmas more than Pig. And the worlds greediest Pug will stay up all night to get his presents! Another laugh-out-loud book filled with holiday cheer, from the award-winning creator of Pig the Pug.
$24.99
AUD
Category: Childrens Book & Toy Box Set
Follow the adventures of Sugarlump the rocking horse, with this magical gift set including a mini hardback edition of Sugarlump and the Unicorn and a unicorn plushie.When a rocking horse named Sugarlump longs to see the world, a magical unicorn with a silver horn and sparkling blue eyes grants his wish and turns him into a real horse. But after trotting around the farm, galloping around a racetrack, and even dancing at the circus, Sugarlump learns to be careful what he wishes for. Luckily the unicorn has one more wish to grant.Enjoy this delightful rhyming adventure from the stellar picture book partnership of Julia Donaldson and Lydia Monks, creators of What the Ladybird Heard, with this magical book and toy gift set. Including a mini hardback and a plushie based on the unicorn from the book, the Sugarlump and the Unicorn Book and Toy Gift Set is the perfect gift for unicorn lovers everywhere! ...Show more
$29.99
AUD
Category: Childrens Book & Toy Box Set | Series: Pig the Pug
Eww! What a stinker! Pig isnt just the worlds greediest Pug, hes the DIRTIEST too. Its high time he had a bath! But try telling Pig that...  
$24.99
AUD
Category: Childrens Book & Toy Box Set
Eric Carle's classic The Very Hungry Caterpillar, with an enclosed CD.This is a book and CD pack of the best selling picture book, The Very Hungry Caterpillar. There is a straight reading of the story first with intro and exit music and then a reading that includes a 'ping' to turn the page.Eric Carle i s an internationally bestselling and award-winning author and illustrator of books for very young children. Eric lives in Massachusetts with his wife, Barbara. The Carles opened The Eric Carle Museum of Picture Book Art in Massachusetts in 2002.Don't miss all the other Very Hungry Caterpillar and Eric Carle books-The Very Hungry Caterpillar; Eric Carle's Very Special Baby Book; Polar Bear, Polar Bear, What do You Hear?; The Very busy Spider; The Very Quiet Cricket; The Artist Who Painted a Blue Horse; 1, 2, 3 to the Zoo; Baby Bear, Baby Bear, What do you See?; The Very Hungry Caterpillar Pop-Up Book; Polar Bear, Polar Bear, What Do You Hear?; The Very Hungry Caterpillar's Buggy Book; Brown Bear, Brown Bear, What Do You See?; The Bad-Tempered Ladbybird; The Very Hungry Caterpillar- Little Learning Library; The Very Hungry Caterpillar- Touch and Feel Playbook; My Very First Book of Words; The Very Hungry Caterpillar Book and Toy; Little Cloud; Today is Monday; My Very First Book of Shapes; The Very Hungry Caterpillar's Sound Book; The Very Hungry Caterpillar; From Head to Toe; The Very Hungry Caterpillar Big Board Book; Draw Me a Star; Mister Seahorse; Do You want to be My Friend?; The Tiny Seed%%%Eric Carle's classic The Very Hungry Caterpillar, with an enclosed CD.This is a book and CD pack of the best selling picture book, The Very Hungry Caterpillar. There is a straight reading of the story first with intro and exit music and then a reading that includes a 'ping' to turn the page.Eric Carle is an internationally bestselling and award-winning author and illustrator of books for very young children. Eric lives in Massachusetts with his wife, Barbara. The Carles opened The Eric Carle Museum of Picture Book Art in Massachusetts in 2002.Don't miss all the other Very Hungry Caterpillar and Eric Carle books-The Very Hungry Caterpillar; Eric Carle's Very Special Baby Book; Polar Bear, Polar Bear, What do You Hear?; The Very busy Spider; The Very Quiet Cricket; The Artist Who Painted a Blue Horse; 1, 2, 3 to the Zoo; Baby Bear, Baby Bear, What do you See?; The Very Hungry Caterpillar Pop-Up Book; Polar Bear, Polar Bear, What Do You Hear?; The Very Hungry Caterpillar's Buggy Book; Brown Bear, Brown Bear, What Do You See?; The Bad-Tempered Ladbybird; The Very Hungry Caterpillar- Little Learning Library; The Very Hungry Caterpillar- Touch and Feel Playbook; My Very First Book of Words; The Very Hungry Caterpillar Book and Toy; Little Cloud; Today is Monday; My Very First Book of Shapes; The Very Hungry Caterpillar's Sound Book; The Very Hungry Caterpillar; From Head to Toe; The Very Hungry Caterpillar Big Board Book; Draw Me a Star; Mister Seahorse; Do You want to be My Friend?; The Tiny Seed ...Show more
$29.99
AUD
Category: Childrens Book & Toy Box Set | Series: Wonky Donkey
Wonky Donkey has a daughter with the same rambunctious spirit as her father. This adorable pint-sized donkey has beautiful long eyelashes, loves to listen to rowdy music, has a very cool spiky haircut... and sometimes smells a bit bad (like her dad!) Shes a blinky, punky, stinky... you know how it goes. .. dinky donkey! This smaller format edition of the book comes in a boxed set with a BONUS collectible plush toy.   ...Show more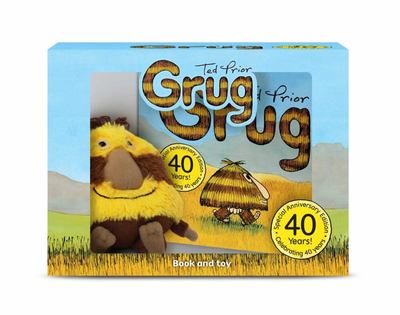 $24.99
AUD
Category: Childrens Book & Toy Box Set
Celebrate 40 years of Grug with an exclusive hardback and soft cuddly toy in this gorgeous box set Once the top of a Burrawang tree fell to the ground ... and the grassy top began to change. It became Grug.   Join your favourite bush character on his adventures with an exclusive hardback edition of the original Grug story and a cute and cuddly soft toy.   Ted Prior's bestselling Grug series is beloved by early readers and parents alike and has sold more than a million copies in Australia alone. His first story was published in 1979 and Ted went on to write 33 more stories featuring Grug and his adventures with his other bush friends, Cara and Snoot.   ...Show more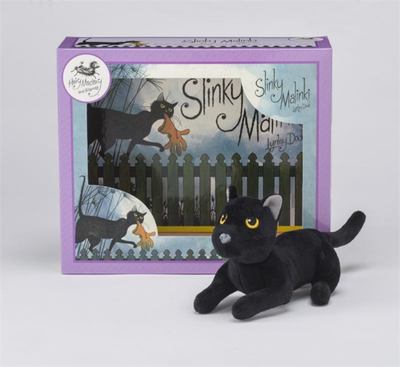 $22.99
AUD
Category: Childrens Book & Toy Box Set
Slinky Malinki was blacker than black, a stalking and lurking adventurous cat. This gorgeous box set contains a hardback edition of Slinky Malinkiand a lovable soft toy of the cheeky and fiendish black cat. The toy complies to all EU/ANZ/US/Canada safety standards and is suitable for ages 0+. www.hairym aclary.com ...Show more
Items per page:
1 - 9 of 9