$5.99
AUD
Category: Childrens Activity Books
Have fun with Bluey and Bingo and their friends. There are loads of games to play, stickers to place and much more! A fun-filled sticker activity book for kids of all ages. Bluey has been a phenomenal success since airing on ABC KIDS in October 2018, amassing legions of dedicated fans and hugely popular ranges of books, toys, clothes, games and more. It holds the coveted position of being the most watched program ever on ABC iView, with over 260 million plays for Series One, and is the winner of an International Emmy for Most Outstanding Children's Programme.   ...Show more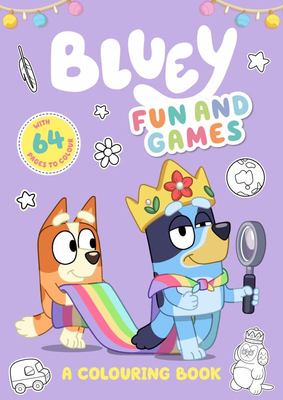 $5.99
AUD
Category: Childrens Activity Books
Colour in the grannies, a game of Featherwand, a trip to Rug Island and more in this fun-filled colouring book. Bluey has been a phenomenal success since airing on ABC KIDS in October 2018, amassing legions of dedicated fans and hugely popular ranges of books, toys, clothes, games and more. It holds the coveted position of being the most watched program ever on ABC iView, with over 260 million plays for Series One, and is the winner of an International Emmy for Most Outstanding Children's Programme. ...Show more
$6.99
AUD
Category: Childrens Activity Books
Join Pig and Trevor for lots of colouring and activity fun! With 48 pages of puzzles, mazes, activities and more!
$39.99
AUD
Category: Childrens Activity Books
This book contains 8 incredible logic and strategy board games through which the eternal challenge of two characters is renewed, the witty, highly intelligent detective and his historic enemy, the astute criminal mind. Through the different scenarios, children can have fun with games that can enhance th eir mathematical, strategical and logical skills. The latest title of a great international best-selling series. A book that easily becomes a series of big game boards for hours of fun! More than 70 pull-out markers at the end for children to play with this book. Complete game sets for hours of fun! AGES: 8 plus  ...Show more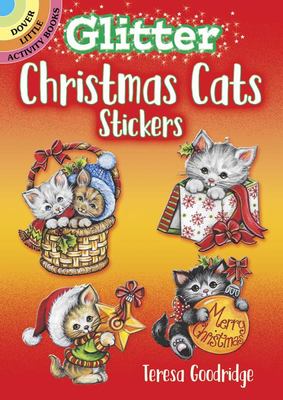 $4.99
AUD
Category: Childrens Activity Books | Series: Dover Little Activity Books Stickers Ser.
Spread Christmas cheer with this little book of stickers, which features colorful, cuddly cats in all kinds of cute poses. The stickers are sure to add some holiday flair to your Christmas cards, and the book would be a great gift for a cat-loving friend. It's the purr-fect way to celebrate Christmas ...Show more
$6.99
AUD
Category: Childrens Activity Books
Reward yourself with Pig and Trevor! Use the stickers inside to complete reward charts for sleeping, exercise, bath time, and brushing your teeth. Seven reward charts and over 160 stickers inside!
$14.99
AUD
Category: Childrens Activity Books
It's time to party with Wally and his friends at a brilliant bash filled with balloons, presents, clowns, cakes and games galore. This ace activity book is a real hootenanny: there are oodles of things to search and find, plenty of puzzles to solve and over 100 super stickers! First get your glad rags r eady, then hit the floor for a proper knees-up with all the other guests before chuckling at some clownish antics and taking on some tricky challenges. Phew! After all that, there's just enough time for cake and presents. And can you also find Wally's special party balloon?   ...Show more
$16.99
AUD
Category: Childrens Activity Books | Series: Billie B Brown
What does the B in Billie B Brown stand for? BOREDOM BUSTERS! Packed with puzzles, activities, recipes and interviews with Sally and her friends, Billie's Bumper Book of Fun will keep you entertained for hours!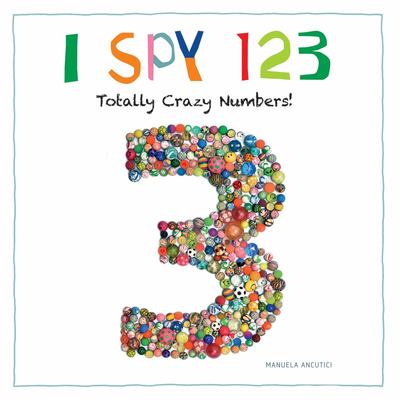 $7.99
AUD
Category: Childrens Activity Books
"A striking seek-and-find book... Ancutici's intricately assembled images captivate." --Publishers Weekly "Beautifully illustrated and entertaining for kids (and adults). The short rhyming verses are delightful... Not only does it promote learning numbers but colors, concentration, vocabulary, counting skills, and attention to detail as well." --Stylish Modern Motherhood Like its companion I Spy ABC, this colorful 1-2-3 book is hiding a delightful clutter of toys, candies, foods, dolls, natural items and much more. On each page are short rhyming verses setting the reader's task to find specific items. The hints reveal where they are, like next to the sailboat. Searching promotes number and reading skills, as well as learning colors, vocabulary, building memory, concentration and attention -- is a rewarding pastime of surprise and achievement. The answers to the rhymes -- where is that pink polka dot ball? -- are at the back of the book. This is a great book for sharing, quiet time and bedtime, and for early childhood learning, discovery, and development. ...Show more

$12.99
AUD
Category: Childrens Activity Books
Spark your child's imagination and guide them toward independent play with the animal kingdom's answers to this often-asked question. Bonus animal facts, jokes, and over twenty simple activities to keep kids entertained provide tons of material to fill the day. Filled with silly animal puns and family activities, Mama... What Can I do Today? is an adorable rhyming storybook that provides stimulating entertainment for kids ages 3-5. Packed with colorful photography and fascinating animal facts, this book will introduce young ones to the animal kingdom while helping them explore ways to spend their days. Written by award-winning author Kate Jerome--a former biology teacher turned publishing professional--who brings her expertise in intergenerational communication to craft a book that opens a dialogue between mother and child on an often frustrating topic in a clever and engaging way.  Promote your child's interest in the animal kingdom: Featuring over 40 different animals from land, sea, and air, Mama... What Can I do Today? will inspire your child's love of the great outdoors.  Over 20 engaging activities both on the page and off: Keep your child entertained for hours with fun activities to draw and inspire imaginative play.  Perfect For At Home Parents: Solve the boredom problem facing all restless kids with help from the animals.  ...Show more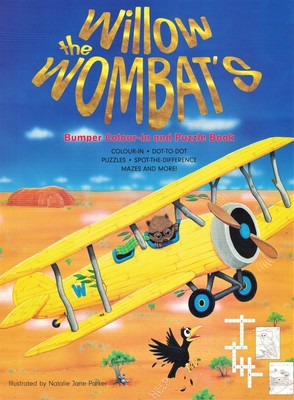 $17.99
AUD
Category: Childrens Activity Books
Wally and the gang are heading off on their holidays! Wally wants to clown around, Woof heads off on a safari adventure, Wenda explores the sights, Wizard Whitebeard travels through magical lands and Odlaw sneaks around spying. Includes instructions for travel games to play with your friends and family at the end of each character-led section, plus game cards and an awesome poster! Whether you're adventuring near or far, this is the ultimate holiday companion.   ...Show more