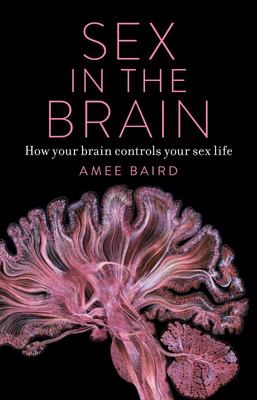 $29.99
AUD
Category: Psychology
What controls our sex lives? Our brains.Yet there is surprisingly little research into the ways our brains influenceour sex drive. Research mainly takes place when something goes wrong throughbrain injury or disease, offering extraordinary insights into how the brainworks. In Sexin the Brain, clinical n europsychologist Amee Baird takes readers on anentertaining and informative tour of the sexiest bits of the human brain. Spicedwith real case studies, the book reveals pathologies no longer hidden inmedical journals or the bedrooms of people whose sex lives are undergoingdramatic change, for better and worse.  Inthe style of popular neurology guru Oliver Sacks, Baird captures the humanity andcomplexity of patients, even when their neurological challenges have renderedthem permanently or temporarily unlikeable. Drawing from true stories, this revealing andsometimes heartbreaking book unfolds a better understanding of the linksbetween brain function and our sexual selves.  ...Show more

$29.99
AUD
$32.99
(9% off)
Category: Psychology | Series: Art of Mentoring Ser.
A world-renowned expert provides a psychological profile of serial sex offenders-how they think, how they deceive their victims, and how they elude the law. What motivates sexual abusers? Why are so few caught? Drawing on the stories of abusers, Anna C. Salter shows that sexual predators use sophisticat ed deception techniques and rely on misconceptions surrounding them to evade discovery. Arguing that even the most knowledgeable among us can be fooled, Salter dispels the myths about sexual predators and gives us the tools to protect our families and ourselves. ...Show more
$59.99
AUD
Category: Psychology
A unique and beautiful celebration of individuality.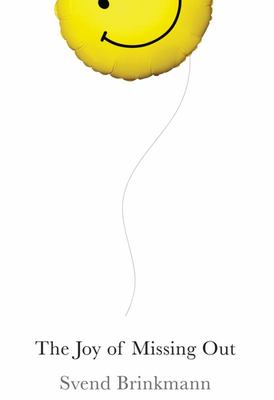 $26.95
AUD
Category: Psychology
'Because you're worth it', proclaims the classic cosmetics ad. 'Just do it!' implores the global sports retailer. Everywhere we turn, we are constantly encouraged to experience as much as possible, for as long as possible, in as many ways as possible. FOMO - Fear of Missing Out - has become a central pr eoccupation in a world fixated on the never-ending pursuit of gratification and self-fulfilment. But this pursuit can become a treadmill leading nowhere. How can we break out of it? In this refreshing book, bestselling Danish philosopher and psychologist Svend Brinkmann reveals the many virtues of missing out on the constant choices and temptations that dominate our experience-obsessed consumer society. By cultivating self-restraint and celebrating moderation we can develop a more fulfilling way of living that enriches ourselves and our fellow humans and protects the planet we all share - in short, we can discover the joy of missing out. ...Show more
$32.99
AUD
Category: Psychology
A practical guide using cognitive behavioral therapy techniques for managing anxiety and worry from the bestselling author of Change Your Thinking.
$22.99
AUD
Category: Psychology
   From bestselling author Bev Aisbett comes a proven, practical and simple workbook to help people manage their depression, with a month's worth of daily strategies and exercises for work and for home. When you're suffering from depression, sometimes it's as much as you can do to get out of bed, let alone read a book. But this just isn't any other book. This is a practical day-by-day workbook, with clear, simple daily building blocks and exercises designed to help pull you out of the inertia of depression. It's a highly approachable, concise and above all practical way to help manage depression.Featuring all-new material from experienced counsellor and bestselling author of the self-help classics Living with IT and Taming the Black Dog, Bev Aisbett has based this book on many of the exercises she has been teaching and writing about for the past twenty years to help people manage their depression. ...Show more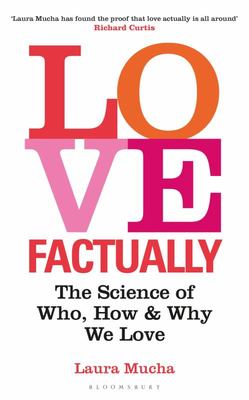 $29.99
AUD
Category: Psychology
As featured on Sunday Brunch and Woman's Hour'Laura Mucha has found the proof that love actually is all around.' Richard CurtisPoets, philosophers and artists have been trying to explain romantic love for centuries, but it remains one of the most complex and intimidating terrains to navigate. Most peopl e are afraid to be open and honest about their relationships - until now. For Love Factually, Laura Mucha has interviewed hundreds of strangers, from the ages of 8 to 95 in more than 40 countries, asking them to share their most personal stories, feelings and insights about love. These intimate and illuminating conversations raised important questions, such as: - How does your upbringing influence your relationships?- Does love at first sight exist? Should you 'just know'?- What should you look for in a partner?- Is monogamy natural?- Why do people cheat?- How do you know when it's time to walk away?Drawing on psychology, philosophy, anthropology and statistics, Love Factually combines evidence, theory and everyday experience and is the perfect read for anyone who is curious about how we think, feel and behave when it comes to love. ...Show more
$70.00
AUD
Category: Psychology
In The Postsecular Sacred: Jung, Soul and Meaning in an Age of Change, David Tacey presents a unique psychological study of the postsecular, adding a Jungian perspective to a debate shaped by sociology, philosophy and religious studies. In this interdisciplinary exploration, Tacey looks at the unexpecte d return of the sacred in Western societies, and how the sacred is changing our understanding of humanity and culture.   Beginning with Jung's belief that the psyche has never been secular, Tacey examines the new desire for spiritual experience and presents a logic of the unconscious to explain it. Tacey argues that what has fuelled the postsecular momentum is the awareness that something is missing, and the idea that this could be buried in the unconscious is dawning on sociologists and philosophers. While the instinct to connect to something greater is returning, Tacey shows that this need not imply that we are regressing to superstitions that science has rejected. The book explores indigenous spirituality in the context of the need to reanimate the world, not by going back to the past but by being inspired by it. There are chapters on ecopsychology and quantum physics, and, using Australia as a case study, the book also examines the resistance of secular societies to becoming postsecular. Approaching postsecularism through a Jungian perspective, Tacey argues that we should understand God in a manner that accords with the time, not go back to archaic, rejected images of divinity. The sacred is returning in an age of terrorism, and this is not without significance in terms of the 'explosive' impact of spirituality in our time.   Innovative and relevant to the world we live in, this will be of great interest to academics and scholars of Jungian studies, anthropology, indigenous studies, philosophy, religious studies and sociology due to its transdisciplinary scope. It would also be a useful resource for analytical psychologists, Jungian analysts and psychotherapists. ...Show more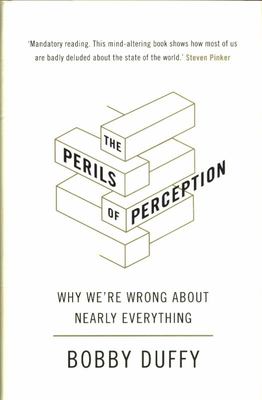 $24.99
AUD
Category: Psychology
Do you eat too much sugar? Is violence in the world increasing or decreasing? What proportion of your country are Muslim? What does it cost to raise a child? How much do we need to save for retirement? How much tax do the rich pay? When we estimate the answers to these fundamental questions that directl y affect our lives, we tend to be vastly wrong, irrespective of how educated we are. This landmark book--informed by more than 10 exclusive major polling studies by IPSOS across 40 countries--asks why in the age of the internet, where information should be more accessible than ever, we remain so poorly informed. Using the latest research into the media, decision science, heuristics, and emotional reasoning, Bobby Duffy examines why the populations of some countries seem better informed than others, and how we can address our ignorance of key public data and trends. An essential read for anyone who wants to be smarter and better informed, this fascinating book will transform the way you engage with the world. ...Show more
$19.99
AUD
Category: Psychology
In his previous books, Oliver Sacks had addressed questions of the brain and mind through the lens of case histories of individuals with neurological disorders. Recently, however, he had been reflecting on his experiences with such patients in the context of a lifetime of medical practice, and in light of recent neuroscientific evidence and theories. The River of Consciousness will be a broader and more direct look at how the brain and mind work, as always, incorporating Sacks' rich historical and personal context. Advances in neuroscience have revolutionised our ability to visualise the brain in action. For the first time we are able to close the gap between the philosophical questions which have consumed the world's thinkers since the eighteenth century and the true physiological basis of perception and consciousness. In The River of Consciousness, Sacks will examine questions of memory, time, and consciousness. How do we think, how do we remember? Do different individuals have different speeds or ways of thinking? Is memory reliable? How do the neural correlates of memory differ for true memories and false memories? How do we construct our sense of time, our visual world? What is consciousness, neurologically speaking? And most importantly, what is creativity? ...Show more