$24.99
AUD
Category: Erotic Fiction | Series: Steel Brothers Saga Ser.
Are you missing the Steel Brothers? Are you yearning for more? Welcome to the next generation! Join the grown children of Jonah, Talon, Ryan, and Marjorie for new adventures, mysteries, and heart-pounding passion. The action, drama, and secrecy continue with Awakened, coming December 29, 2020!
$19.99
AUD
Category: Erotic Fiction | Series: Fifty Shades Ser.
THE OFFICIAL MOVIE TIE-IN EDITION. Based on volume three of the phenomenal #1 New York Timesbestselling trilogy with more than 150 million copies sold worldwide. When unworldly student Anastasia Steele first encountered the driven and dazzling young entrepreneur Christian Grey it sparked a sensual affai r that changed both of their lives irrevocably. Shocked, intrigued, and, ultimately, repelled by Christian's singular erotic tastes, Ana demands a deeper commitment. Determined to keep her, Christian agrees. Now, Ana and Christian have it all - love, passion, intimacy, wealth, and a world of possibilities for their future. But Ana knows that loving her Fifty Shades will not be easy, and that being together will pose challenges that neither of them would anticipate. Ana must somehow learn to share Christian's opulent lifestyle without sacrificing her own identity. And Christian must overcome his compulsion to control as he wrestles with the demons of a tormented past. Just when it seems that their strength together will eclipse any obstacle, misfortune, malice, and fate conspire to make Ana's deepest fears turn to reality. ...Show more
$19.99
AUD
Category: Erotic Fiction | Series: Fifty Shades Ser.
Loved the movie Book Club and want to join in with the fun? You're in the right place! __________________________________________ E L James revisits the world of Fifty Shades with a deeper and darker take on the love story that has enthralled millions of readers around the globe. Their scorching, sensu al affair ended in heartbreak and recrimination, but Christian Grey cannot get Anastasia Steele out of his mind, or his blood. Determined to win her back, he tries to suppress his darkest desires and his need for complete control, and to love Ana on her own terms. But the horrors of his childhood still haunt him, and Ana's scheming boss, Jack Hyde, clearly wants her for himself. Can Christian's confidant and therapist, Dr. Flynn, help him face down his demons? Or will the possessiveness of Elena, his seducer, and the deranged devotion of Leila, his former submissive, drag Christian down into the past? And if Christian does win Ana back, can a man so dark and damaged ever hope to keep her? ...Show more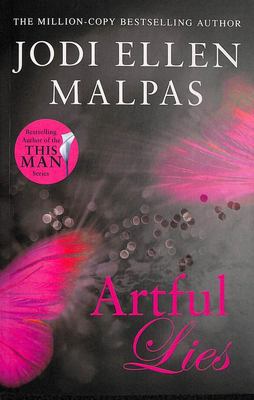 $22.99
AUD
Category: Erotic Fiction
When aspiring antiques dealer Eleanor Cole is handed the chance of a lifetime to work for the Hunt Corporation, the renowned antiques dealers, she doesn't think twice. Only to discover she'll be working up close and personal with the notorious and insanely irresistible Becker Hunt. He is a man famous fo r getting what he wants, and Becker wants Eleanor.But as Becker pulls her deeper into his world, she discovers there's more to him than meets the eye.And falling for Becker goes from being foolish to dangerous... ...Show more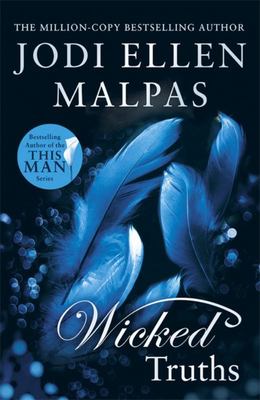 $22.99
AUD
Category: Erotic Fiction
A desperate passion, a dangerous love story ...Eleanor Cole had no idea that when she met the charmingly irresistible Becker Hunt, she was putting her life on the line. So when she discovers his secrets, escape seems to be her only option--but Becker isn't ready to let Eleanor go.She knows better than t o fall into his corrupt world again, but how long can she resist when he's stolen her heart?Eleanor must make a choice, to stay and follow Becker into the heart of the danger ... or risk losing him forever. ...Show more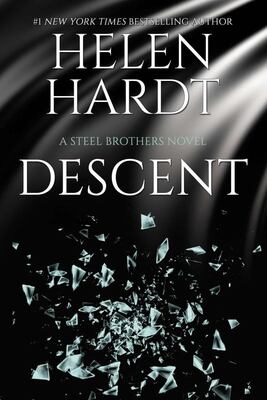 $24.99
AUD
Category: Erotic Fiction | Series: Steel Brothers Saga Ser.
The next installment in the Steel Brothers Saga  The end to his story has already been written… Brad Steel made a promise to his wife and children-to create a legacy born from his love for them and his desire to protect them from harm. It was a worthy ambition… But along the way, something went terribl y wrong. Daphne Steel loves her husband beyond measure and will stand by him no matter what, even when it's more than she can deal with. She escapes when she must, still always putting Brad and their children first. Mysteries deepen, secrets are unveiled, and Brad vows to continue to protect his family at all costs. But is the price too high? The lies and misdeeds get easier and easier, until he descends to a place he swore he'd never go. There's no turning back, though, and his actions have consequences-for those he did everything to protect. ...Show more
365 Days
by Blanka Lipinska
$24.99
AUD
Category: Erotic Fiction | Series: 365 Days Ser.
The sexy and deeply romantic internationally bestselling novel that inspired the blockbuster Netflix movie. Laura Biel and her boyfriend are on a dream vacation in beautiful Sicily. On the second day of their trip, her twenty-ninth birthday, she is kidnapped. Her kidnapper is none other than the head of a powerful Sicilian crime family, the incredibly handsome, young Don - Massimo Toricelli, who is determined to possess her at all cost. Massimo has his reasons. During an earlier attempt on his life, a vision appeared before his eyes: a beautiful woman, identical to Laura. After surviving the attack, he vows that he will find the woman in his vision and make her his own. No matter what. For 365 days, Massimo will keep Laura captive in his palatial estate and attempt to win her heart. If she doesn't fall in love with him during this time, he will let her go. But if she tries to escape at any point, he will track her down and kill her entire family. Soon Laura develops a fascination with her handsome and powerful captor. But as a precarious, risky relationship forms between them, forces outside their control threaten to tear them apart . . . ...Show more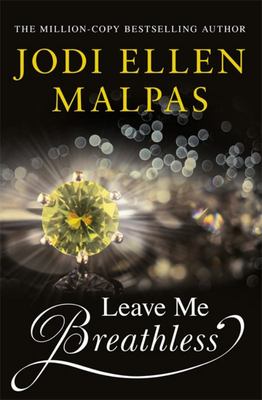 $19.99
AUD
Category: Erotic Fiction
From the #1 New York Times bestselling author of the This Man series comes a sexy and emotional follow up to her wildly popular standalone romance The Protector. Ryan Willis has spent years in the protection business, a job that requires constant vigilance and quick thinking. His only chance to truly re lax is at his secluded cabin in a small town where there are never any surprises. So when Ryan returns after an assignment and encounters a beautiful stranger, he isn't only surprised, he's also instantly intrigued. Hannah Bright is a breath of fresh air, and Ryan is soon completely consumed, unable to stop from falling for her. As the two grow closer, his instinct tells him something is amiss. Yet nothing could prepare him for what he discovers when he starts digging into her past. Hannah spends her days painting, running her arts and crafts store...and hiding too many secrets. It's why she won't let the ruggedly handsome bodyguard get too close. But their chemistry is undeniable, and Hannah quickly finds herself caught up in a whirlwind romance with Ryan. He is peace personified, a balm to her battered soul. Yet the gorgeous, captivating man who has swept Hannah off her feet doesn't even know who she really is. And the moment he finds out, both their lives are at risk ...Show more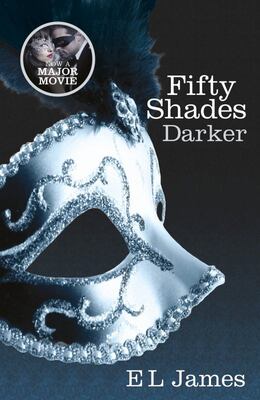 $19.99
AUD
Category: Erotic Fiction | Series: Fifty Shades Trilogy
A special edition of E L James's #1 New York Timesbestselling novel, Fifty Shades Darker, that includes her own photos and caption commentary from the making of the film-and an excerpt from her forthcoming book, Fifty Shades Darker, As Told by Christian Grey.Daunted by the dark secrets of the tormented young entrepreneur, Christian Grey, Anastasia Steelehas broken off their relationship. But desire for Grey still dominates her every waking thought, and when he proposes a new arrangement, she cannot resist. They rekindle their searing, sensual affair, and soon Ana is learning more about the harrowing past of her damaged, driven and demanding Fifty Shades than she ever thought possible.But while Christian wrestles with his inner demons, Ana must make the most important decision of her life. A decision she can only make on her own ... ...Show more
$59.99
AUD
Category: Erotic Fiction | Series: Crossfire
The Multi-Million Bestselling Crossfire Series. Experience the passion of Eva and Gideon's romance in the first four intensely sensual Crossfire novels : Bared to You, Reflected in You, Entwined with You, and the hotly anticipated number one bestselling Captivated by You. Out in time for Valentine's Day 2015. Bared to You Gideon Cross came into my life like lightning in the darkness - beautiful and brilliant, jagged and white hot. I was drawn to him as I'd never been to anything or anyone in my life. The bonds of his love transformed me, even as I prayed that the torment of our pasts didn't tear us apart...Reflected in You Gideon Cross was a bright, scorching flame that singed me with the darkest of pleasures. I couldn't stay away. He was my addiction. my every desire. We were bound by our need. And our passion would take us beyond our limits to the sweetest, sharpest edge of obsession. Entwined with You No one knows how much Gideon risked for me. How much I'd been threatened, or just how dark and desperate the shadow of our pasts would become. Entwined by our secrets, we tried to defy the odds. We made our own rules and surrendered completely to the exquisite power of possession...Captivated by You Gideon calls me his angel, but he's the miracle in my life. The vows we'd exchanged should have bound us tighter than blood and flesh. Instead they opened up old wounds, exposed pain and insecurities, and lured bitter enemies out of the shadows. We faced a terrible choice: the familiar safety of the lives we'd had before each other or the fight for a future that suddenly seemed an impossible and hopeless dream...Sylvia Day is the number one Sunday Times and number one international bestselling author of over twenty award-winning novels sold in more than forty countries. She is a number one bestselling author in twenty-seven countries, with tens of millions of copies of her books in print. Her Crossfire series has been optioned for television by Lionsgate. ...Show more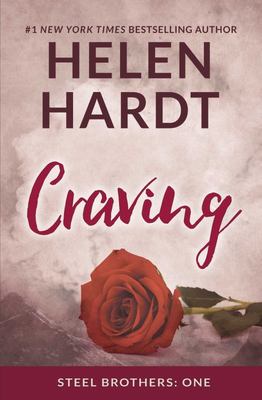 $24.99
AUD
Category: Erotic Fiction | Series: The\Steel Brothers Saga Ser.
After being left at the altar, Jade Roberts seeks solace at her best friend's ranch on the Colorado western slope. Her humiliation still ripe, she doesn't expect to be attracted to her friend's reticent brother, but when the gorgeous cowboy kisses her, all bets are off.   Talon Steel is broken. Having never fully healed from a horrific childhood trauma, he simply exists, taking from women what is offered and giving nothing in return...until Jade Roberts catapults into his life. She is beautiful, sweet, and giving, and his desire for her becomes a craving he fears he'll never be able to satisfy.   Passion sizzles between the two lovers...but long-buried secrets haunt them both and may eventually tear them apart. ...Show more
$19.99
AUD
Category: Erotic Fiction | Series: Georgian Romance
"Ask For It" - a classic erotic romance, part of the "Georgian" series - by Sylvia Day is a daring, lusty tale of a young woman's resistance and surrender to a man she jilted. England, 1770. As an agent to the Crown, Marcus Ashford has fought numerous sword fights and dodged bullets and cannon fire. Yet nothing arouses him more than his hunger for former fiance, Elizabeth. Years ago, she'd abandoned him for the boyishly charming Lord Hawthorne. But now Marcus has been ordered to defend Elizabeth from her husband's killers and he has sworn to do so while tending to her other, more carnal needs. He will be at her service, in every sense. ...Show more