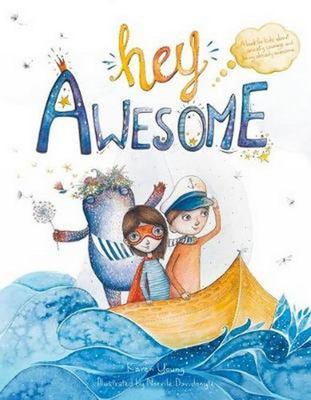 $24.99
AUD
Category: Childrens/Family Issues
If kids with anxiety could see their strengths, they would feel so much bigger than their anxiety. They would feel bigger than everything - as though a tiny, tip-toed stretch could have them touching the top of the world from where they are. This book is a reminder for all kids that everything they need to be brave, strong and brilliant is already in them.     ...Show more
$14.99
AUD
Category: Childrens/Family Issues
With 400,000 copies sold, this accessible, bestselling picture book phenomenon about the unbreakable connections between loved ones has healed a generation of readers--children and adults alike--and has been updated with new illustrations and an afterword from the author. Now available in paperback for the first time.Parents, educators, therapists, and social workers alike have declared The Invisible String the perfect tool for coping with all kinds of separation anxiety, loss, and grief. In this relatable and reassuring contemporary classic, a mother tells her two children that they're all connected by an invisible string. "That's impossible " the children insist, but still they want to know more: "What kind of string?" The answer is the simple truth that binds us all: An Invisible String made of love. Even though you can't see it with your eyes, you can feel it deep in your heart, and know that you are always connected to the ones you love. Does everybody have an Invisible String? How far does it reach? Does it ever go away? This heartwarming picture book for all ages explores questions about the intangible yet unbreakable connections between us, and opens up deeper conversations about love. Recommended and adopted by parenting blogs, bereavement support groups, hospice centers, foster care and social service agencies, military library services, church groups, and educators, The Invisible String offers a very simple approach to overcoming loneliness, separation, or loss with an imaginative twist that children easily understand and embrace, and delivers a particularly compelling message in today's uncertain times. This special paperback edition includes includes vibrant new illustrations and an introduction from the author. "This book is a beautiful way to begin to try, as parents, to instill in children the impenetrable power of the heart, the energy of love, and the flow that can be felt from the grace in every moment." --Tony Robbins ...Show more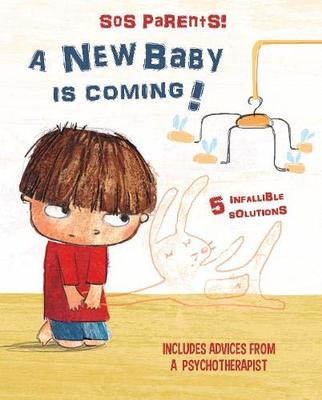 $21.99
AUD
Category: Childrens/Family Issues
Little Tim is the central character for this innovative series that speaks both to parents and their little ones. Each of the first four books in the series deals with a fundamental problem that might affect three- to five-year olds: fear, especially of the dark, anger and aggression that are frightenin g and difficult to manage, jealousy, perhaps due to the arrival of a new family member and the shyness that makes it difficult to face new situations such as the first day of nursery school. The book's point of view makes it unique. It speaks directly to the reader, describing a problem and providing five small, simple solutions to help face it. All of the points are imaginative and written using language suitable to the targeted age group with examples taken from the child's daily life that he or she can actually put into practice. At the end of every book, parents will find reflections and behaviours in a section dedicated to them because sometimes, parents find these situations just as hard as their children do and sometimes, even harder. AGES: 3 plus AUTHOR: Chiara Piroddi is a psychologist and expert in Neuropsychology, specialising in Cognitive-Evolutionary Psychotherapy. She graduated in Psychology at the University of Pavia in 2007. She completed her practical training at the Niguarda Hospital and she has written several books for White Star Kids. Federica Nuccio and Roberta Vottero AKA FUNNY BOOKS, have worked together since 2006. They create illustrations and projects for children's books; they also realised interactive cd-rom and animation. ...Show more
$32.99
AUD
Category: Childrens/Family Issues | Series: K. I. Al-Ghani Children's Colour Story Bks.
When things don't go our way, the Disappointment Dragon can come to visit and take us down to his home in the Valley of Despair? The Disappointment Dragon sometimes comes to see us all and, if we let him, he can make us feel sad or angry. He visits Bobby when he is not picked for the school football tea m, he also finds Lucinda when she has to miss an exciting school trip because she has the Chicken Pox. He even tries to take the whole of Class Three down to the Valley of Despair when their favourite teacher moves away. Will the Dragon of Hope be able to chase away the Disappointment Dragon and help them see things more positively? The fun characters in this charming, fully illustrated storybook will help children to cope with, and discuss openly, their feelings of disappointment. There are many creative suggestions on how to banish the Disappointment Dragon and an introduction for adults explaining disappointment in children and how they can help. ...Show more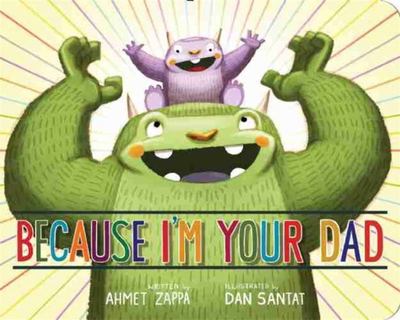 $14.99
AUD
Category: Childrens/Family Issues
Because I'm your dad, you can have spaghetti for breakfast, French toast for dinner, and rocky road ice cream in the bathtub.In a text that's both playful and loving, a father expresses his hopes and dreams for a one-of-a-kind relationship with his child. Whimsical monster characters bring the silly and sweet scenes to life and keep the book universal. The book's ending, a moving tribute to the author's father, guarantees intergenerational appeal. Because I'm your dad, I will do all of these things for you and more . . .because that's what my dad did for me. ...Show more

$12.99
AUD
Category: Childrens/Family Issues
How do young piggies find a peaceful place in a frustrating world? They meditate. They find a quiet spot, a special place with a few simple things, and just breathe. Full color.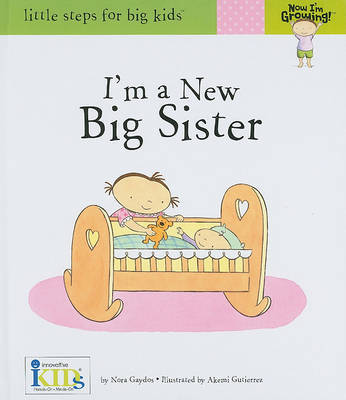 $12.99
AUD
Category: Childrens/Family Issues | Series: Now I'm Growing Ser.
Now I'm Growing?: Helps both parents and children as they take on the many steps, challenges and changes that go hand in hand with little kids becoming biger kids. With contemporary art and child friendly stories, these books provide a fresh approach to growing up!Perfect for any new big sister, this en dearing book addresses the excitement-and concern-a new baby can bring to an older sister. The simple, lighthearted story and whimsical illustration help a big sister adjust to the changes and understand that her importance hasn't changed a bit! ...Show more
$16.95
AUD
Category: Childrens/Family Issues
Bayden is an intelligent, confident and courageous boy. Yet he is often overwhelmed by his worry thoughts. His anxiety makes his life quite unbearable at times. See how Bayden discovers his superpowers, takes control and is able to live free and happy! This simple story has been nicely written and ill ustrated to help and encourage children like Bayden to manage and overcome their anxiety. ...Show more

$9.99
AUD
Category: Childrens/Family Issues | Series: Berenstain Bears
Sister Bear is upset by all the attention her new baby sister is receiving, but when she gets a special homework assignment, Sister Bear starts to change her tune.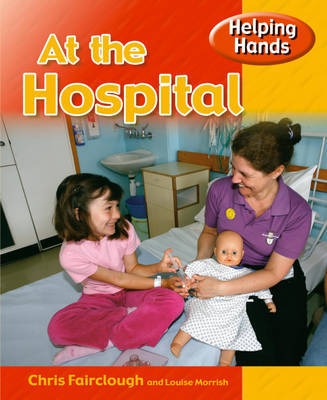 $17.99
AUD
Category: Childrens/Family Issues | Series: Helping Hands
A simple, attractive book introducing young children to the work of staff in a hospital. Explaining the different roles of the people who work there, from office staff to health visitors, practice and district nurses and doctors. Illustrated with specially-commissioned, on-location photography.